Mathias Shaw: I've already sent operatives to Silithus to establish a base camp.
Their orders are to monitor the operations of the Horde and gather any information they can find on this mysterious substance.
One of my SI:7 commanders is currently awaiting your arrival. Go with speed.
QUEST OBJECTIVES
Meet with the SI:7 commander in Silithus.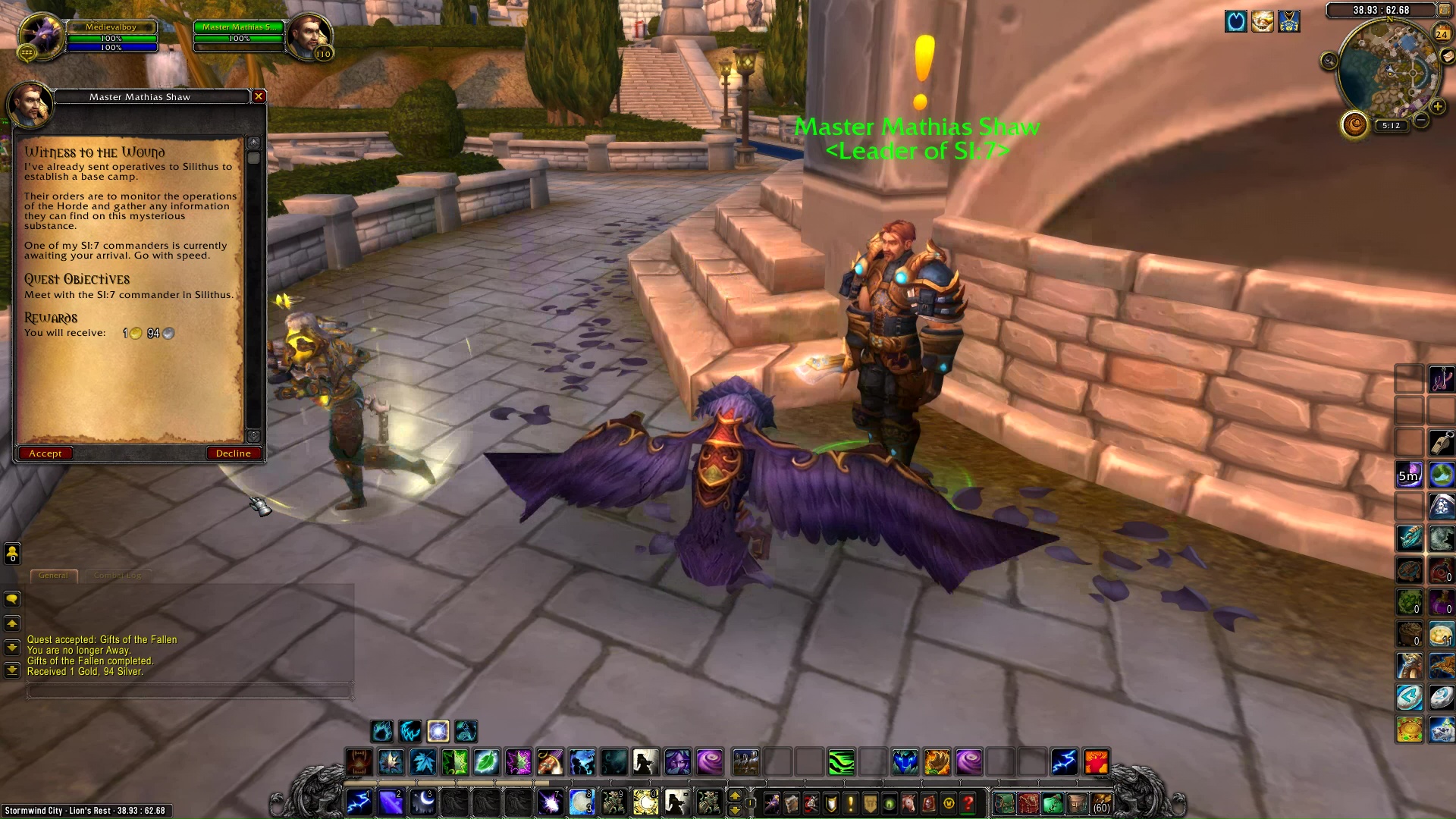 PROGRESS
Mathias Shaw: We established a makeshift base in Silithus. Check in with our operatives there — and keep your eyes open for Horde aggression.
COMPLETION
Nolan Speed: Well met, (Name). It's good to have someone of your renown here with us in Silithus.
Summons to Stormwind