NOTE: When you arrive to Dalaran (Broken Shore version), this quest pops onscreen.
Nathanos Brightcaller: (Name)! The Dark Lady instructs you to meet me in Orgrimmar. Information has come to light crucial to the interests of the Horde. It is imperative we remain a step ahead of our rivals. Meet me outside Grommash Hold. Keep this quiet… or the consequences will be swift and severe.
Letter: The Warchief has requested that you return to Orgrimmar as soon as possible. There is an argent matter that requires your attention.
I will fill you in on the details as soon as you arrive.
You will find me near the entrance of Grommash Hold. The Dark Lady has plans for you, (Name). I would not keep her waiting…
QUEST OBJECTIVES
Speak with Nathanos Blightcaller.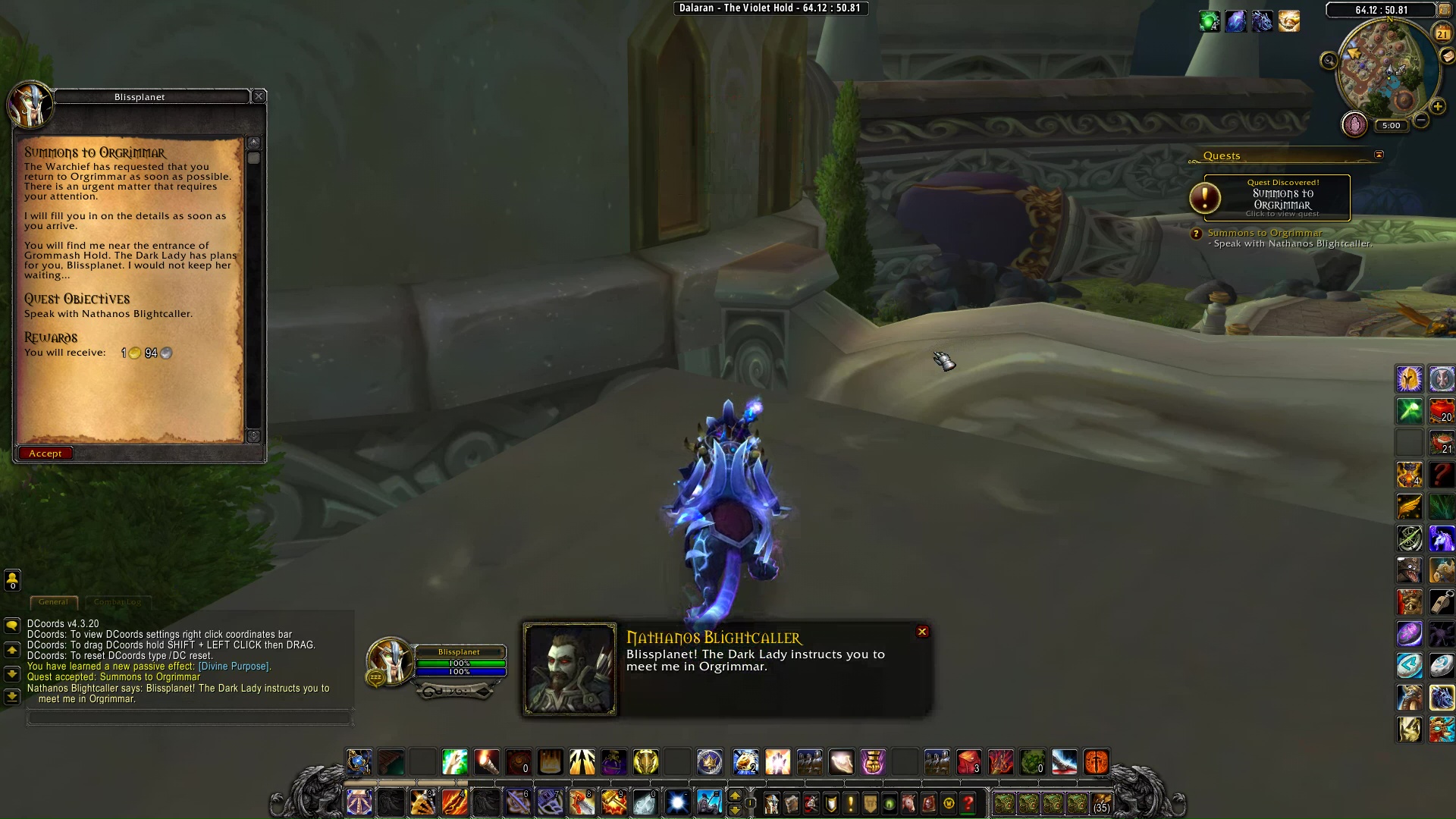 PROGRESSION
NOTE: Take the portal to Orgrimmar, and fly to the Grommash Hold.
COMPLETION
Nathanos Brightcaller: About time you arrived, (Name). The very future of the Horde may depend on what I am about to tell you…
Summons to Orgrimmar