Nathanos Brightcaller: Earlier today, the leaders of the Horde gathered together for a feast in celebration of our victory over the Burning Legion.
As the others were feasting, Gallawix requested a private audience with the Dark Lady.
It seems that he has found a mysterious substance in Silithus… a magical ore unlike any we have ever encountered before.
The Warchief has ordered me to fill you in on the details, in preparation for a special assignment.
QUEST OBJECTIVES
Speak with Nathanos Blightcaller.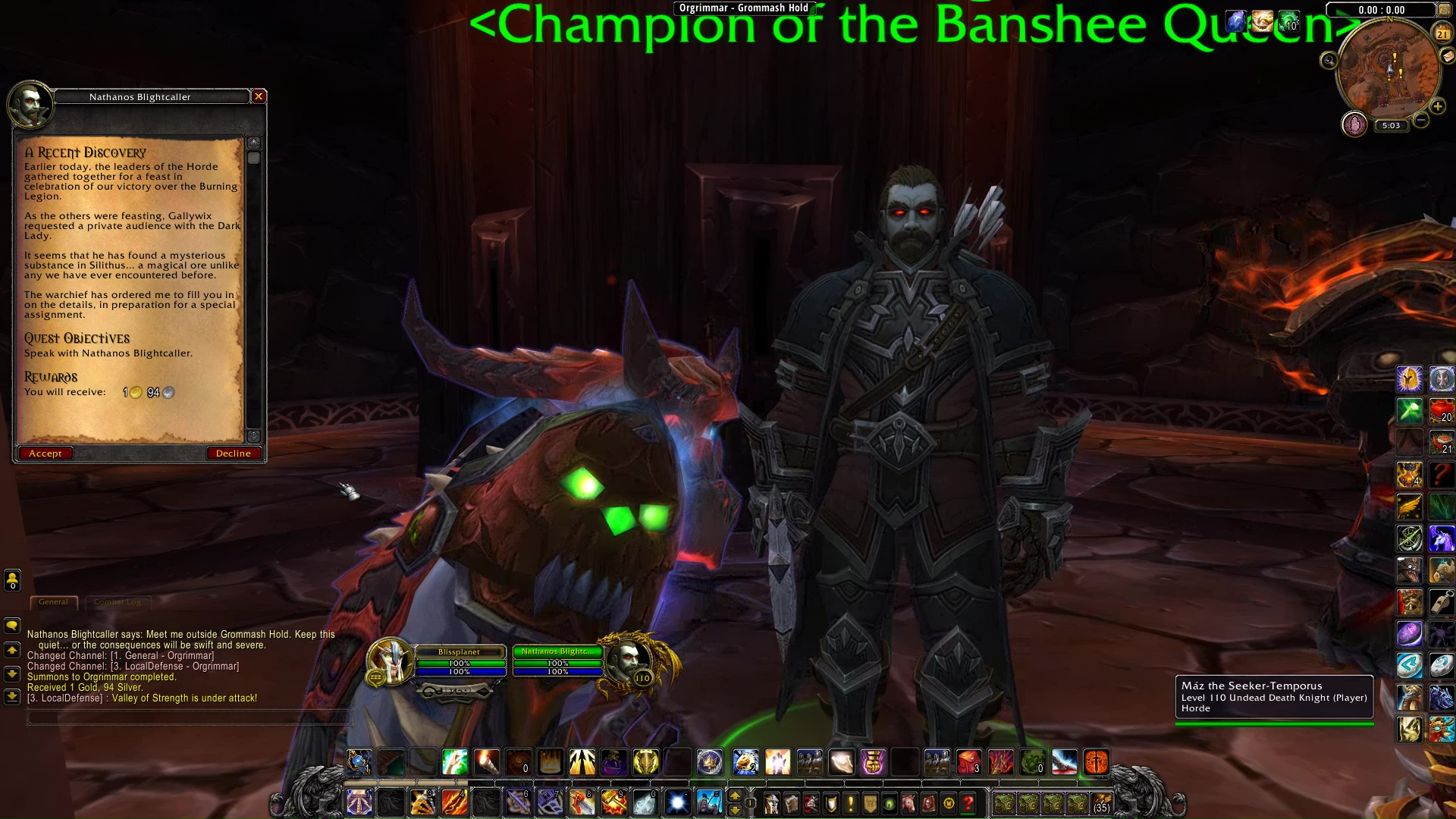 PROGRESS
Nathanos Brightcaller: The Dark Lady has an important job for you, (class). I hope that you are ready…
(Tell me what happened at the feast.)
COMPLETION
Nathanos Brightcaller: The Dark Lady has given orders that you are to personally oversee the operation in Silithus.