Tallis Skyheart: Most of my men were injured when we were escaping the fort, those that weren't were injured holding this position. (Tallis hands you a stack of stained cloth.) All of our better supplies are behind those walls, so we've been forced to make do with what we have. Everything that's not being worn on a soldier's person as we speak has been shredded for use as bandages. We don't have the staffing to take care of everyone. Head out and replace the worst of our injured's bandages.
QUEST OBJECTIVES
Bandage 5 injured marines.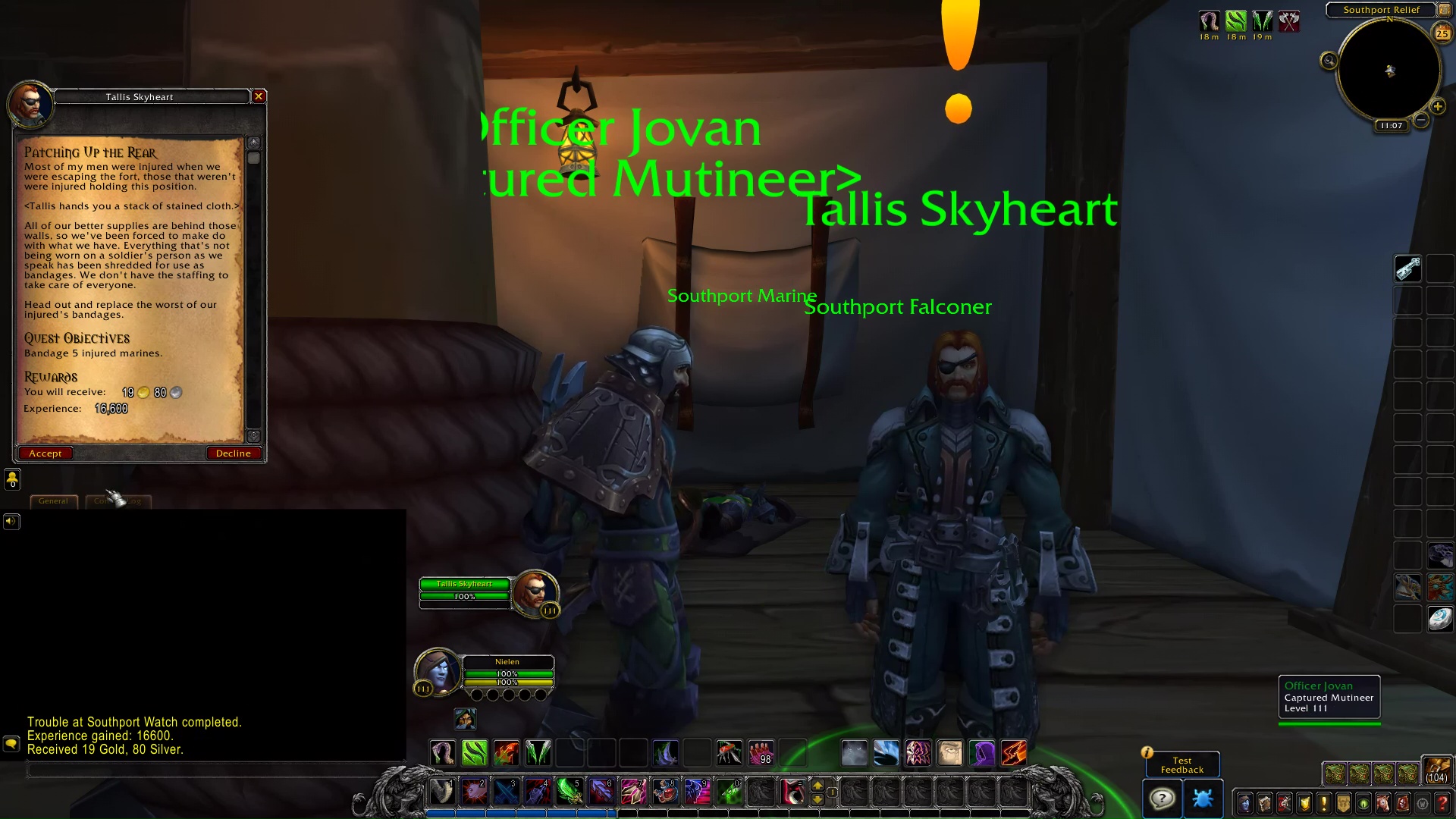 PROGRESS
Injured Marine: They were probably planning this out for months. Skyheart was out on a routine munitions check at the camp when the revolt started.
Injured Marine: I took a bullet from a man I considered a friend. I remember him saying something about an upcoming increase in pay…
Injured Marine: Just what are those soldiers trying to solve by doing this? This fort is first line of defense for that seagate.
Southport Falconer: Hang in there, hopefully we can get more medical supplies soon.
Injured Marine: A few days before the attack I noticed some questionable individuals meeting with a few of the mutineers. I should have informed someone.
Injured Marine: I lost a friend and my bird in the mutiny. Once I get back into fighting form, the traitorous scum will feel my fury.
Tallis Skyheart: I know Fernn was behind this! Tell me what you're trying to achieve!
COMPLETION
Tallis Skyheart: My gratitude, that should help alleviate some of the soldiers' pain.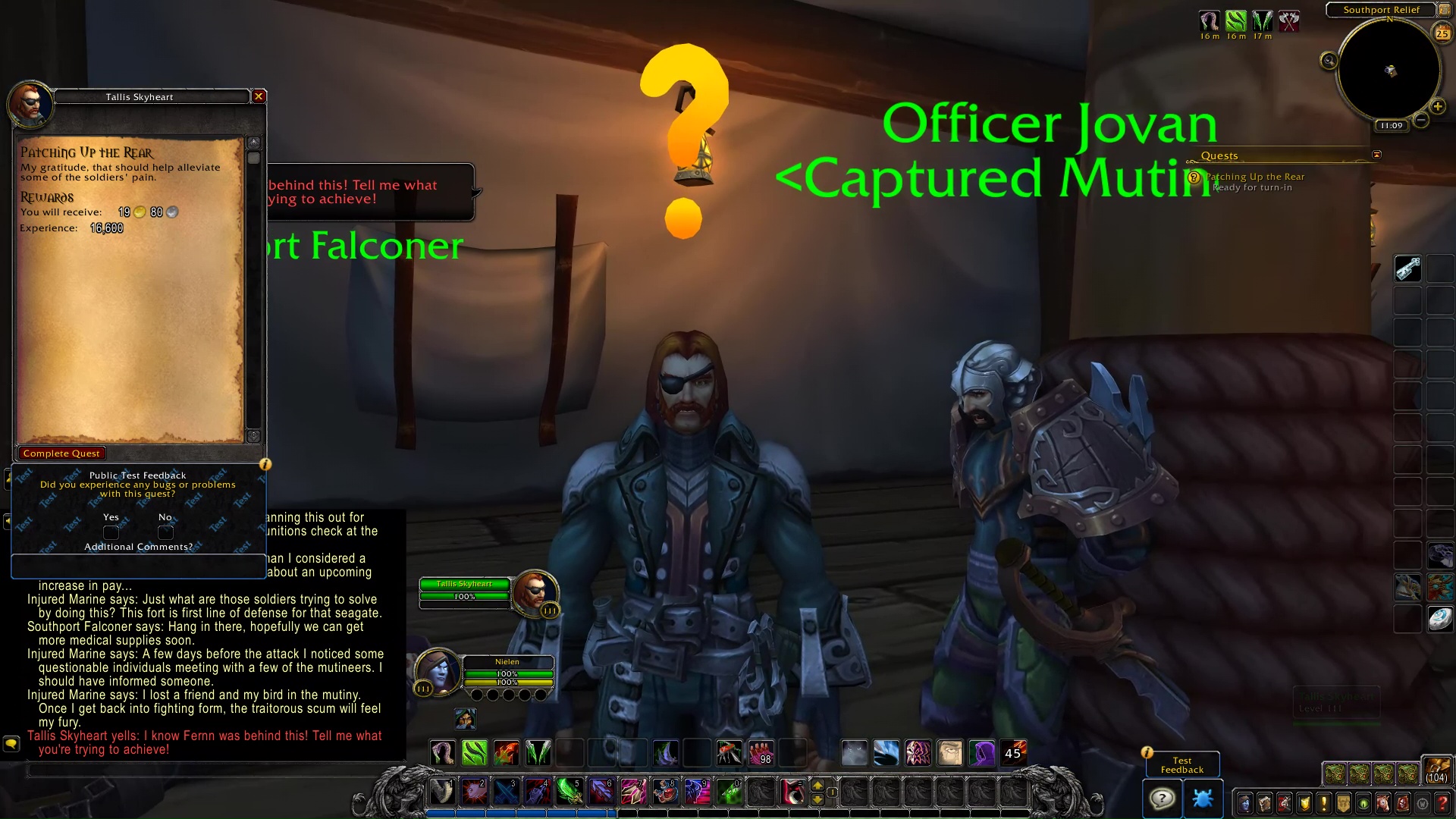 Patching Up the Rear