Lieutenant Tarenfold: Valiant work, soldier. You turned out to be worth your salt, after all. I need you to bring a status report back to HQ. Daelin's Gate is lost. We're evacuating. Boralus should brace for possible contact with enemy vessels. Dismissed!
QUEST OBJECTIVES
Speak with Taelia in Boralus.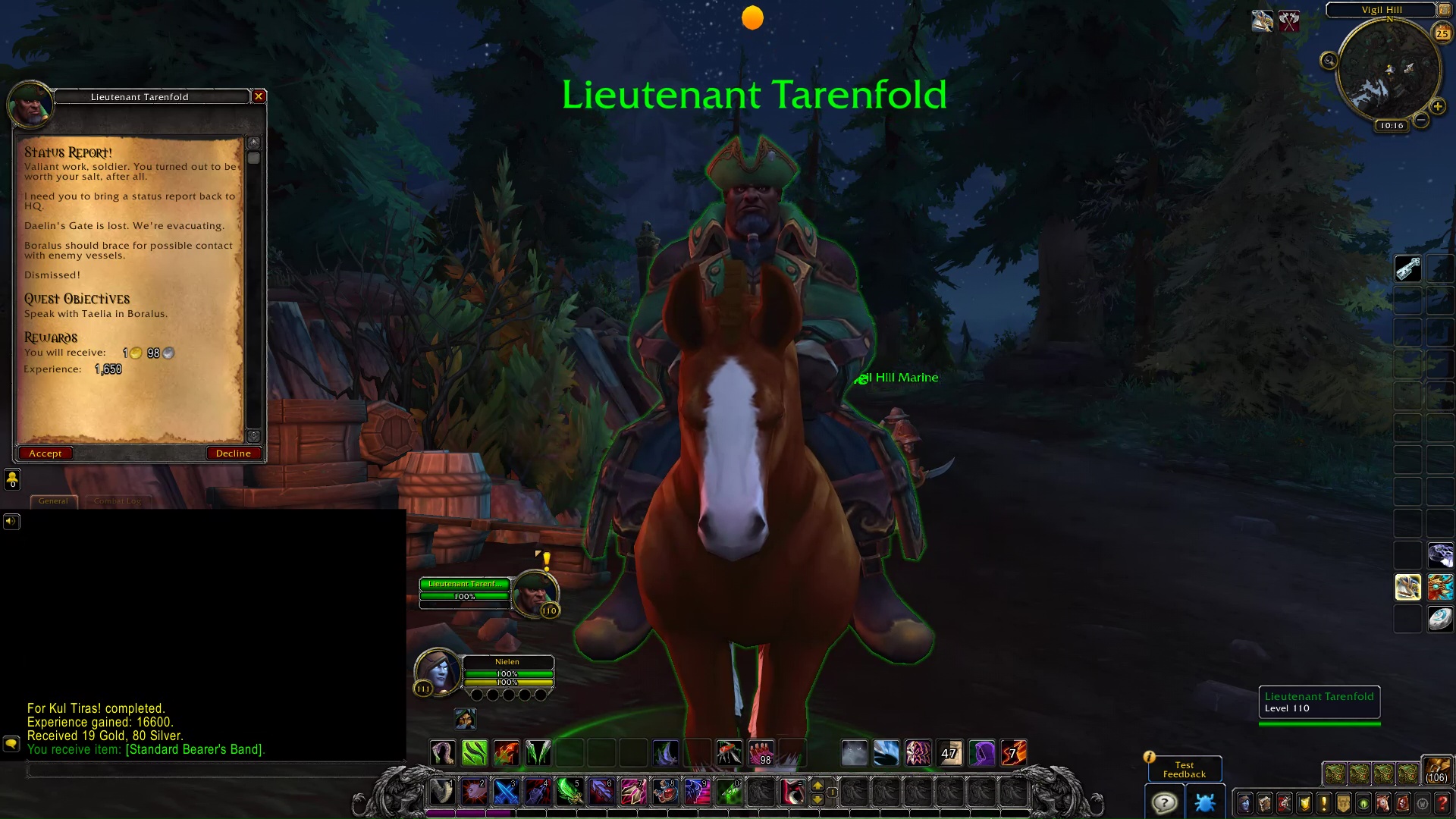 PROGRESS
TIP: Take the Flight Master to the Alliance Hub in Boralus. Once there, talk to Taelia at the Inn.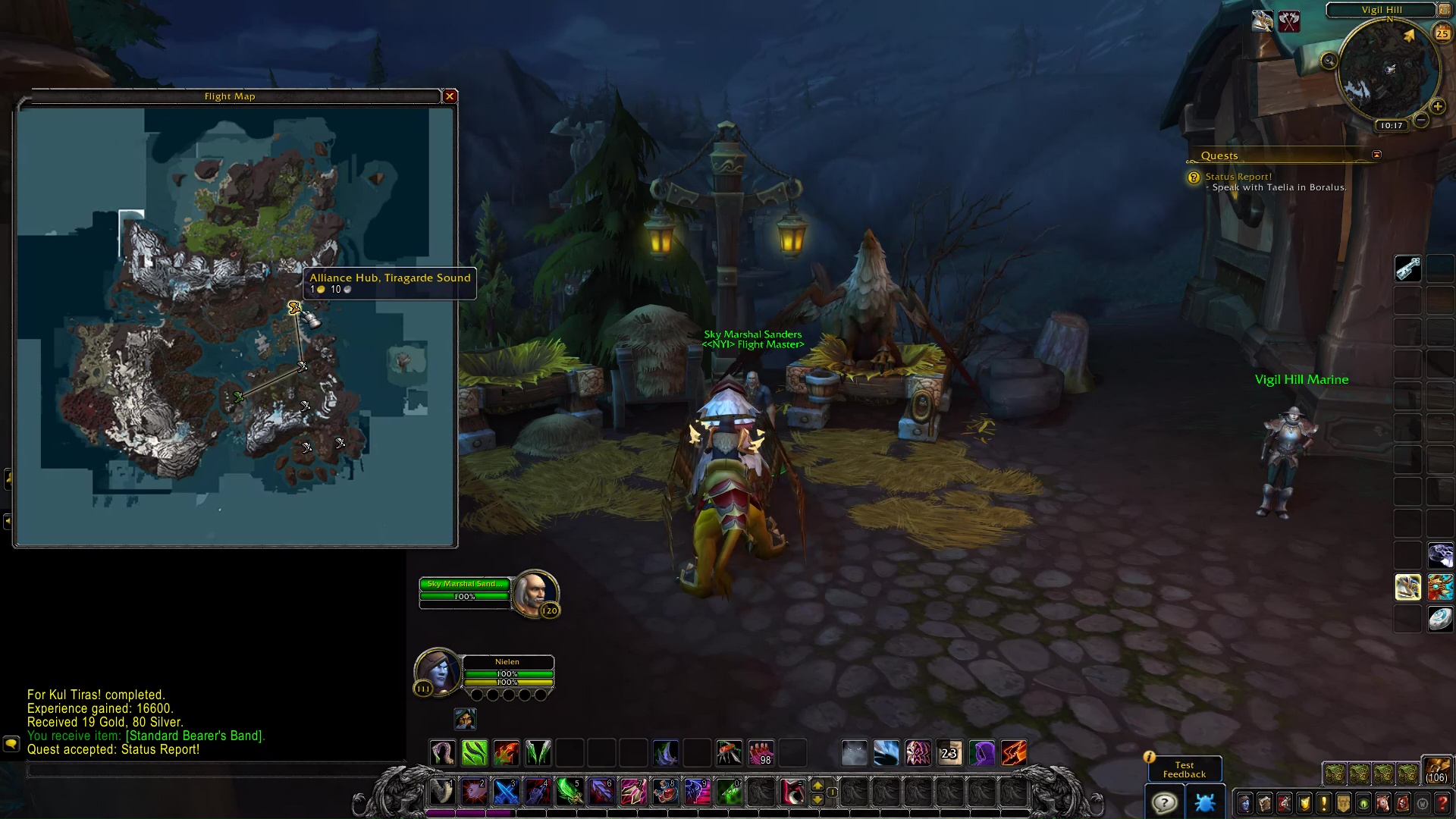 COMPLETION
Taelia: The gate has fallen? Oh no… That makes the situation here much, much worse.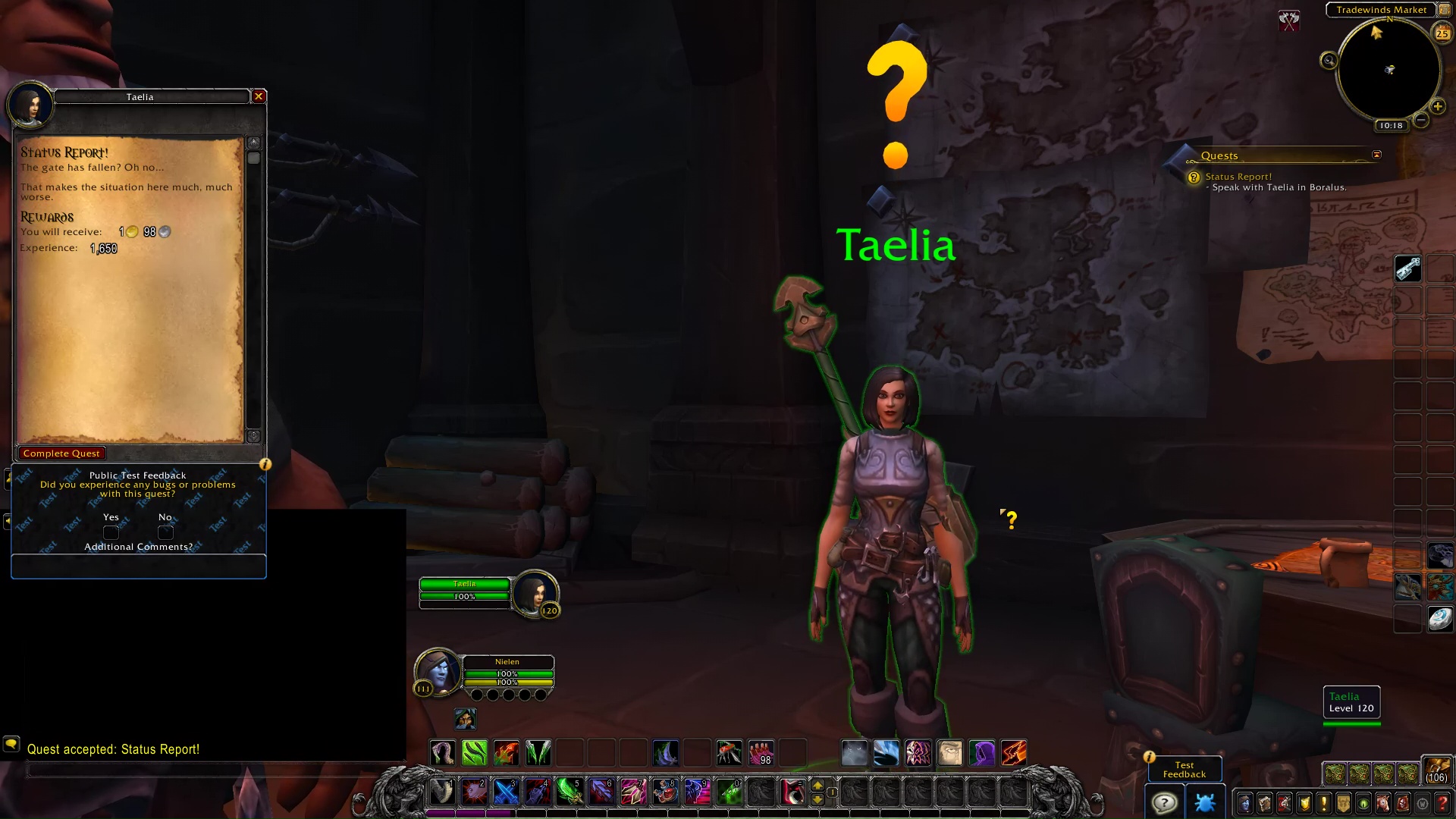 Status Report!