Formal Invitation: To whomever receives this invitation, You are cordially invited to the 15th annual Norwington Equestrian and Hunt Festival! People of all walks of life from across Kul Tiras shall gather to delight in life's greatest competitions, equestrianism and hunting, while meeting those of like minds and fine tastes. Hunting events shall start first, led by Abbey Watkins in Foxhollow Woods. They shall be followed by equestrian events at the Norwington Estate. We hope to see you there posthaste!
QUEST OBJECTIVES
Meet Abbey Watkins at the edge of Foxhollow Woods.
PROGRESS
TIP: This quest starts from a scroll on the ground located at Southwind Ferry Dock in Tiragarde Sound. This dock is located on the southern shore of the lake at the center of the zone.
COMPLETION
Abbey Watkins: Welcome, traveler! Care to join in the hunt?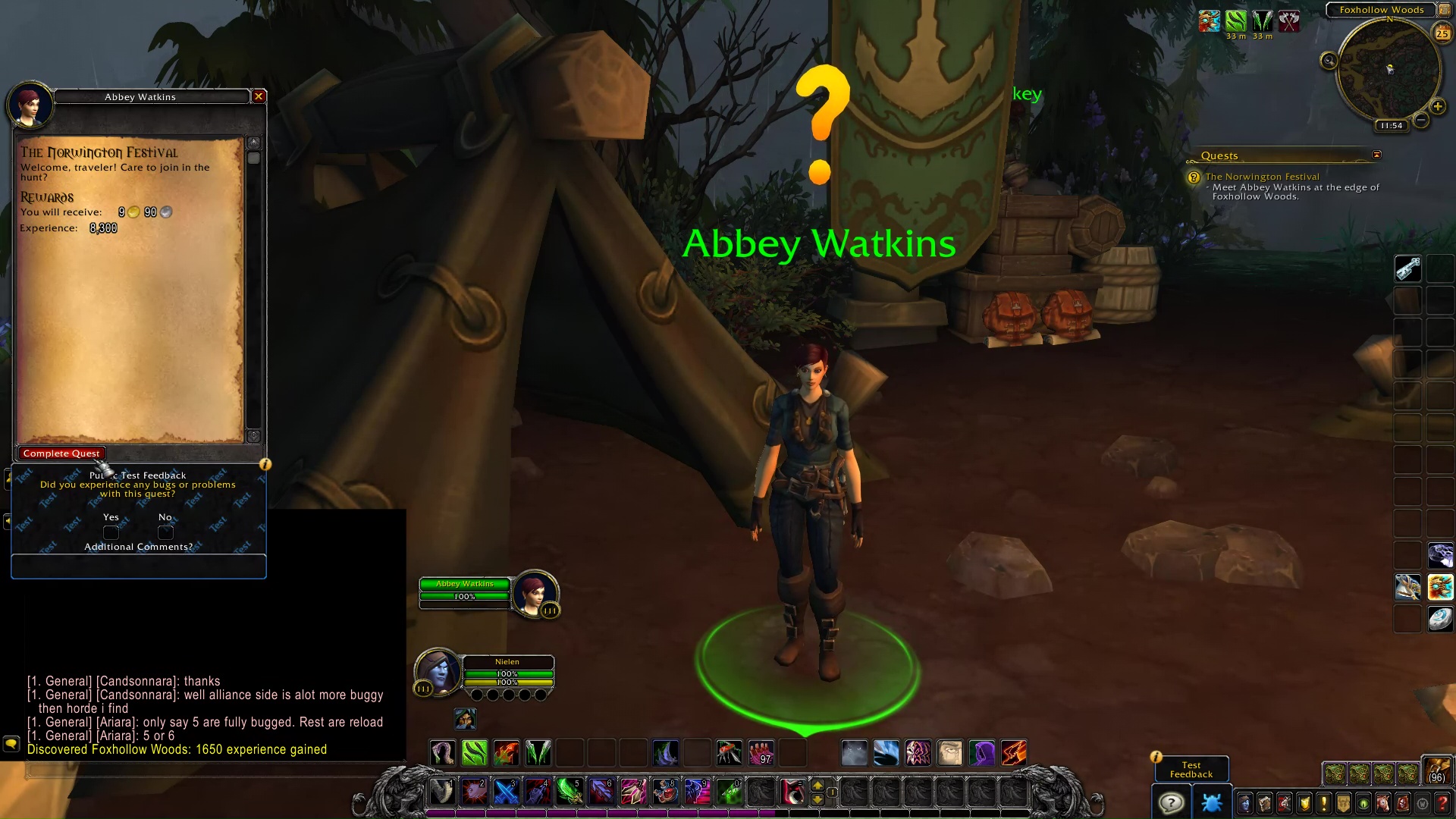 The Norwington Festival