Flynn Fairwind: Freehold used to be open to anyone, but now it seems the Irontide Raiders have declared themselves the owners. They're locking the place down and turning away anyone who isn't part of the crew. Fortunately, they're also hiring. Put this on. Don't think about where it came from. We'll pose as new recruits, get in, gather some information, and be back in Boralus in time for supper! Cyrus may be salty, but he's a decent cook.
QUEST OBJECTIVES
Put on the Irontide Hat and enter Freehold with Flynn.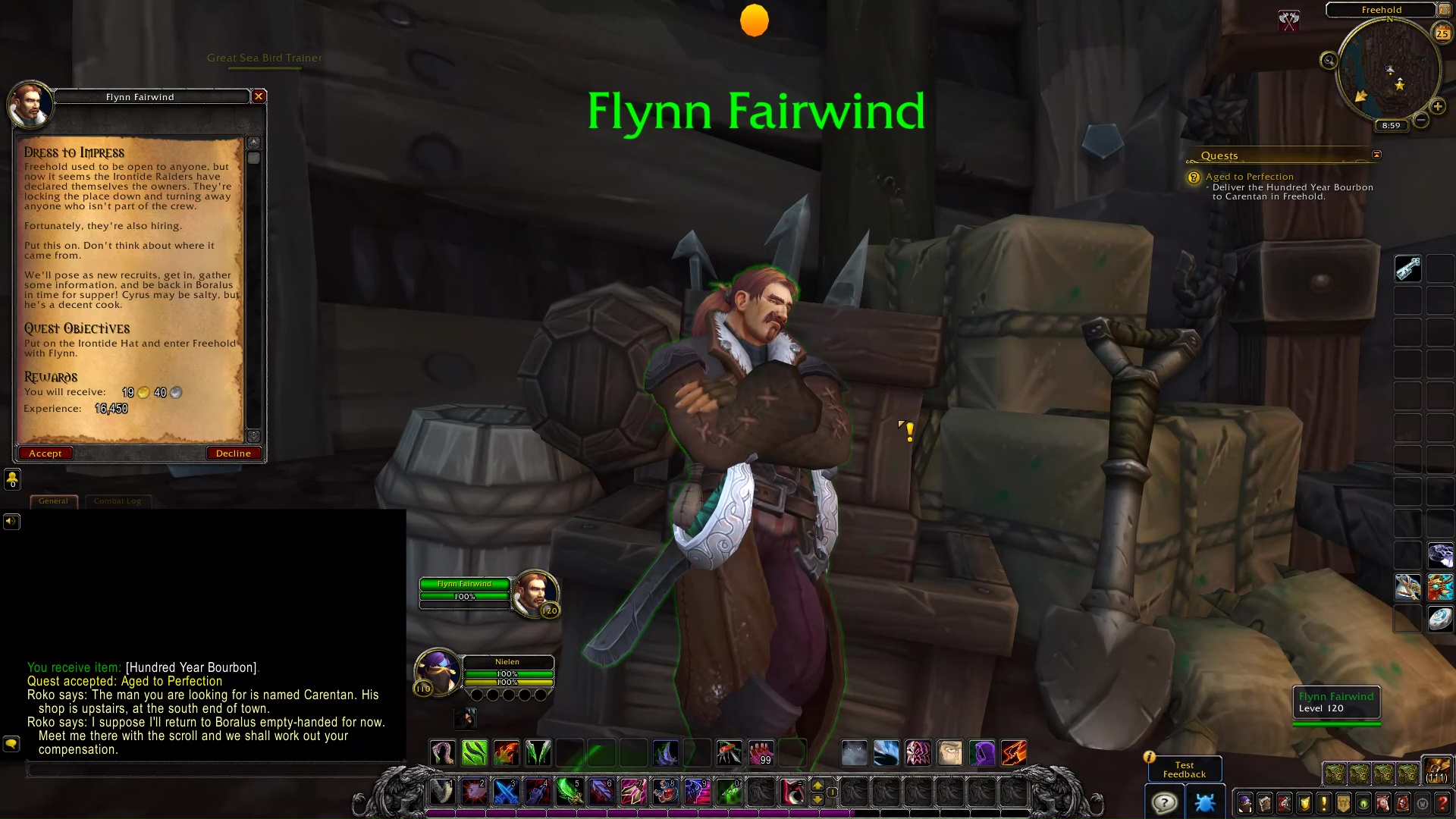 PROGRESS
Flynn Fairwind: Put the hat on. You can't be a scurvy sea dog without a hat! Looking good. Let's tell the recruiter we've come to volunteer.
TIP: The mini-map marks the location of the Irontide Recruiter. Talk to him.
Irontide Recruiter: Aye? What you want?
(We want to join the Irontide Raiders. We brought our own hats.)
Irontide Recruiter: Hmm… Well, ye DID bring yer own hats… alright, get in there and report for… "orientation." Heh.
Speak with the Irontide Recruiter: 1/1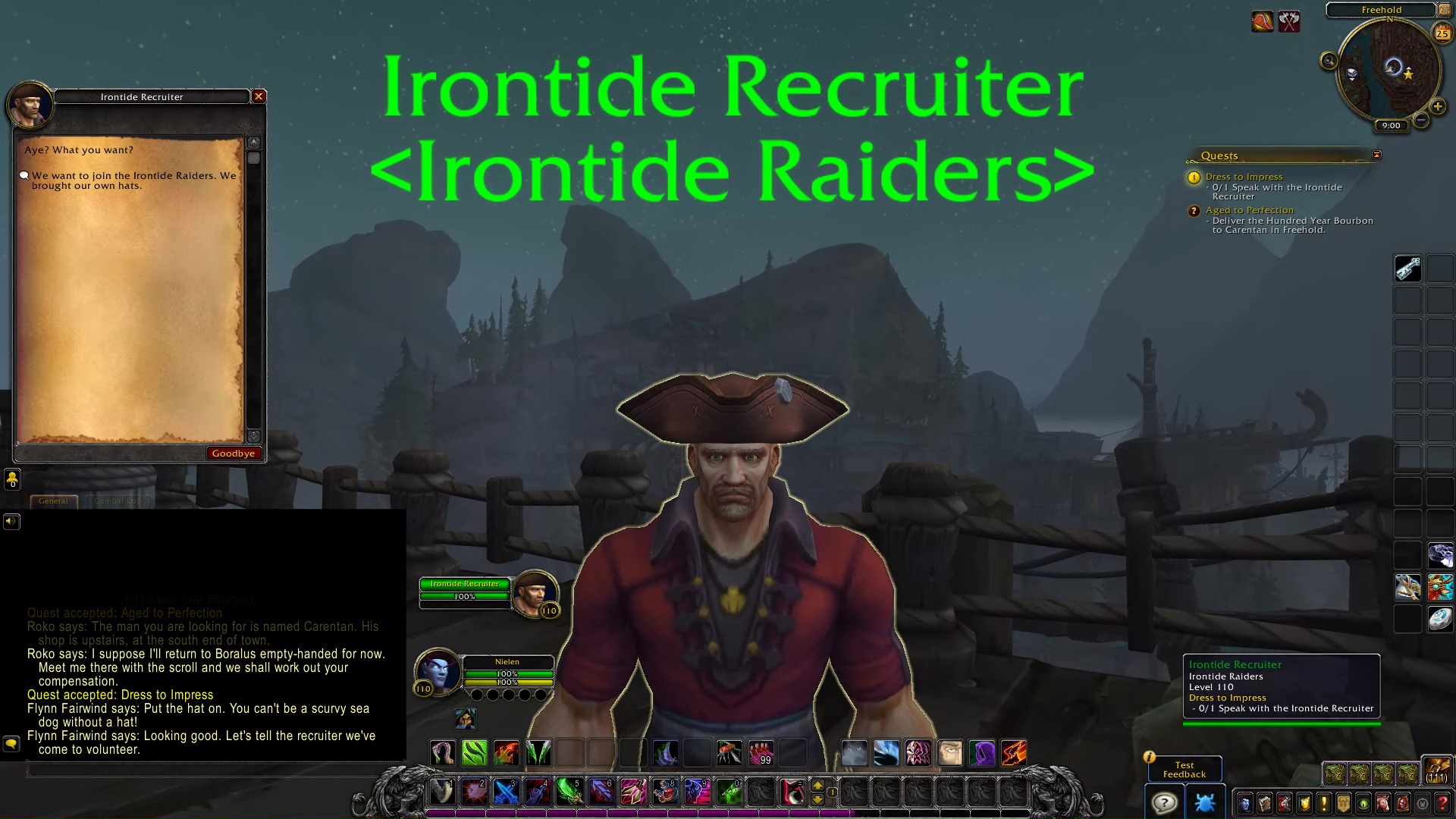 Flynn Fairwind: Hazing. He means hazing. Don't worry, we're skipping that part. I know a place we can hide out while we gather information.
TIP: Walk across the bridge to reach Freehold.
Irontide Cutthroat: Heh. Fresh meat.
Enter the Dead Man's Tale: 1/1
Flynn Fairwind: Ahem… AVAST ye bloated barnacle! We've come for yer booty!
Venrik: Careful out there. Something big's going down.
Venrik: I told you Irontide punks to– wait a minute– Flynn?! I thought you were dead! Don't tell me you're actually workin' for those bootlickers!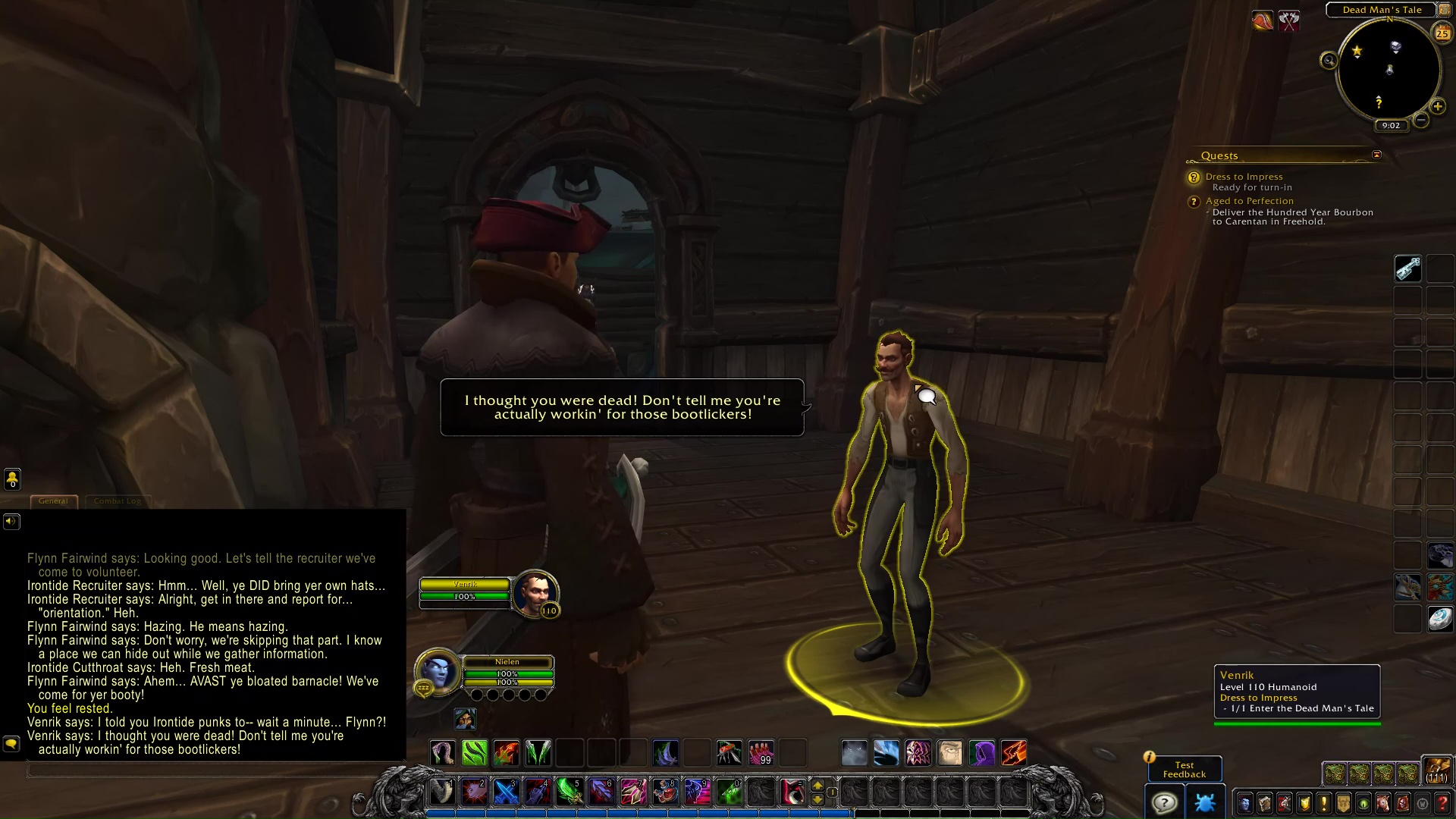 Flynn Fairwind: It's… kind of a long story. How about a drink?
COMPLETION
Flynn Fairwind: Don't worry, Venrik's a good man. I trust him with my life.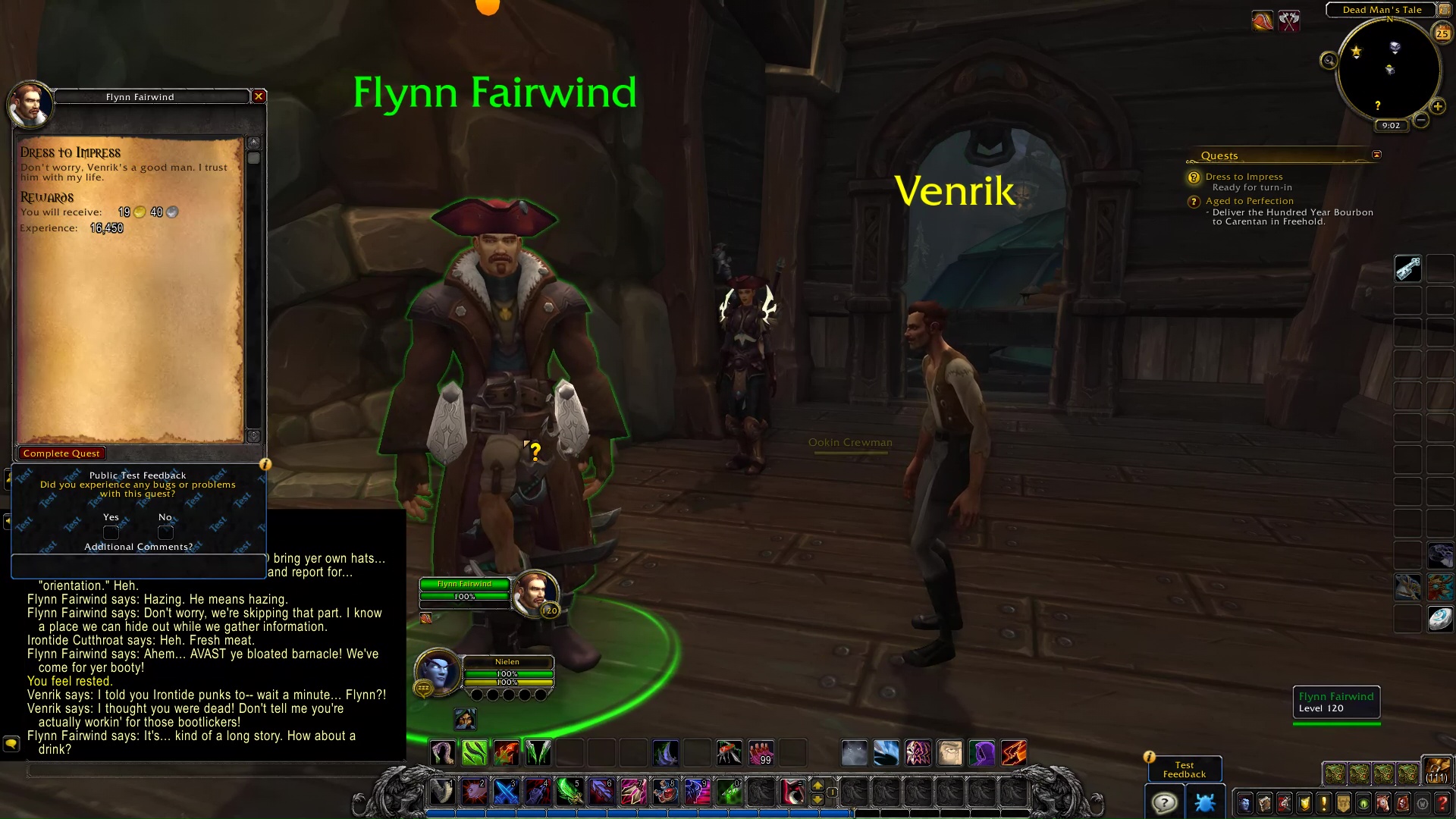 Dress to Impress