Rodrigo: Yes, yes, you can ride the pretties. They like it! They're good pretties. They like helping! Do you like helping, too? Maybe you can help me! Some of the loud men came here and threatened me. They don't scare me! But they made the pretties fly away. If you see any of my pretties out there, please feed this to them! It's my special treat. I know it will make them come home.
QUEST OBJECTIVES
Feed 6 Runaway Macaws.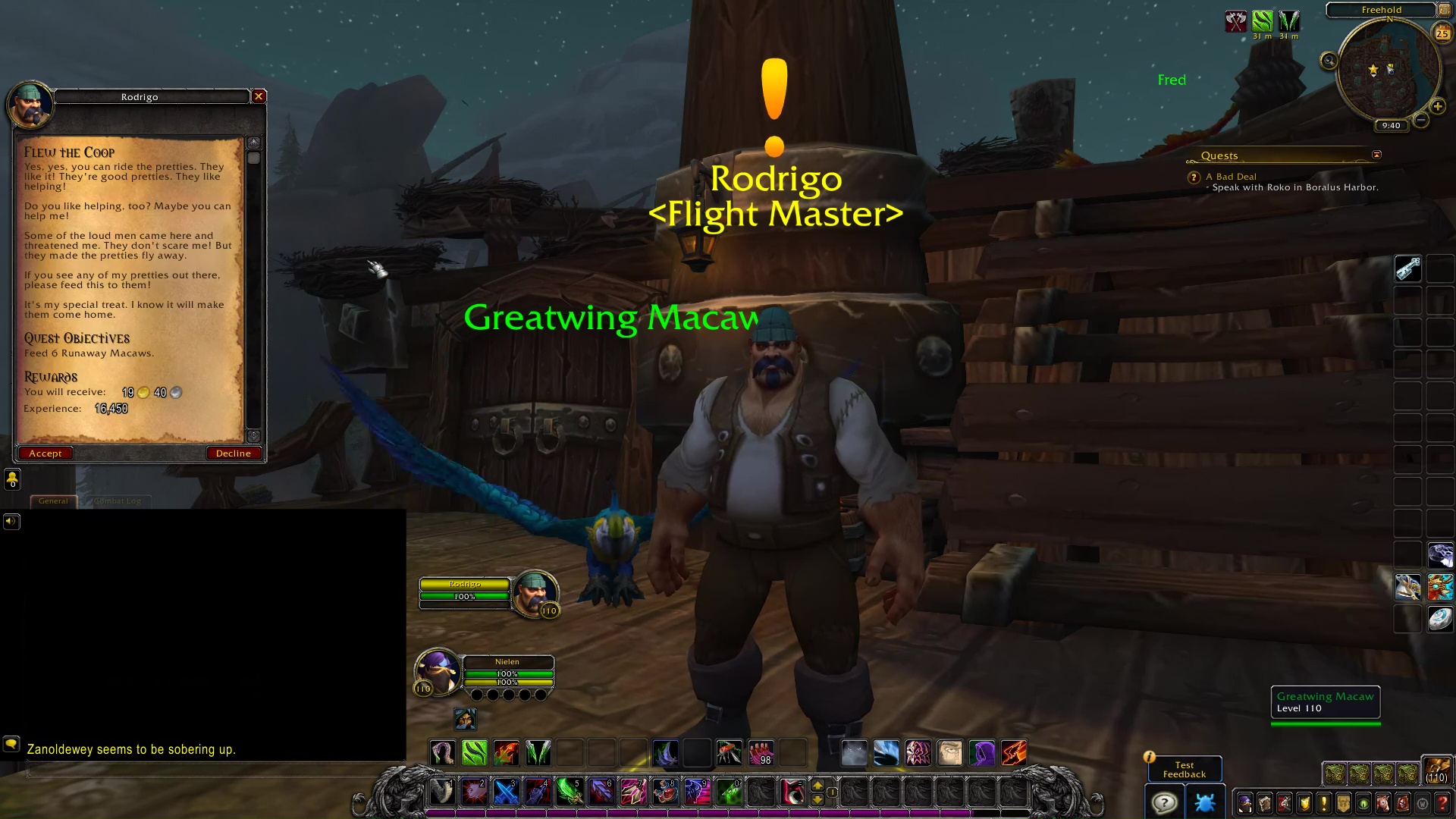 PROGRESS
TIP: Stand on the roof, near Rodrigo. Wait for a nearby Parrot to fly within range. Click the parrot. Then click the Rodrigo's Birdseed Biscuit icon (located at the Quest Tracker, beneath the mini-map).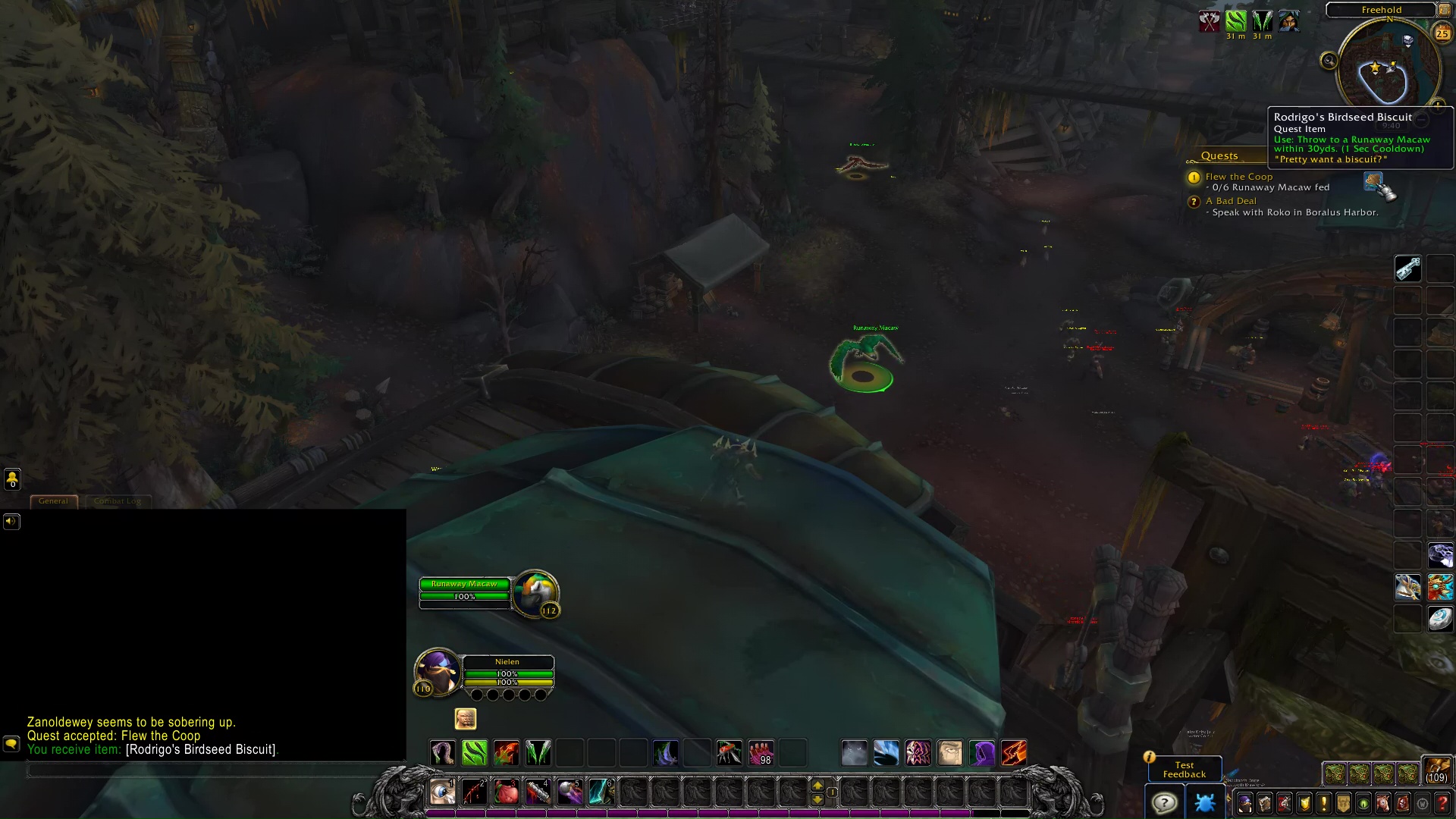 COMPLETION
Rodrigo: You did it! So many pretties came back!
Flew the Coop