Flynn Fairwind: Let's split up. You investigate the docks, I'll see about getting us into town.
Flynn Fairwind: All this legwork will be for nothing if we can't show Katherine hard proof linking the Ashvane Co. to the freebooters here in Freehold. Ashvane might have been careful to encrypt their books, but I doubt the dockmaster here has any reason to be so secretive. Check his office and find us something – anything – that connects him to Ashvane.
QUEST OBJECTIVES
Collect the Dockmaster's Records.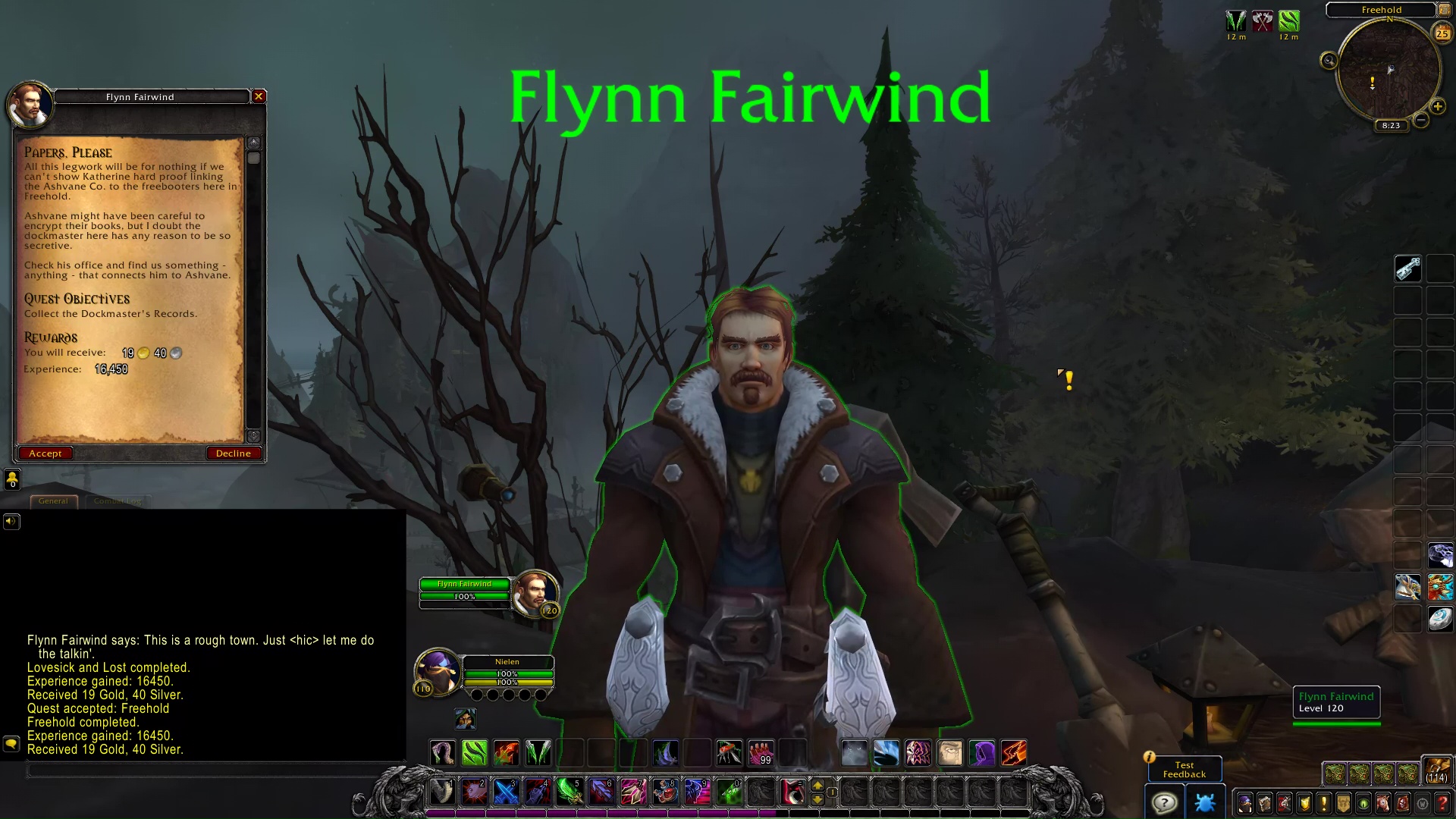 PROGRESS
TIP: The objective is to kill Dockmaster Marl to loot his Dockmaster's Key. That allows you to open the nearby strongbox. He is visible in the mini-map to the southwest. In the image below, he is located up the stairs. You can see the strongbox highlighted on the ground to his left.
COMPLETION
Flynn Fairwind: Lady Katherine is as stubborn as a whale shark. She won't buy our story without proof.
Flynn Fairwind: Nice work! This is undeniable proof that Priscilla has been selling weapons to pirates. It's high treason!
Papers, Please