Flynn Fairwind: Ashvane goons are walking around with a new powder that can blow a galleon clean in half and the military has no idea. We need to find out how much of this powder they've got and where it's going. I know Cyrus looks like a crusty barnacle, but he used to be part of Proudmoore's old guard. Seems like everyone in Boralus owes him a favor or two. Maybe he knows somebody who can help us track this stuff down.
QUEST OBJECTIVES
Speak with Cagney at Eastpoint Station. Take the ferry from Will Melborne in Tradewind Harbor.
Take the Ferry to Eastpoint Station (Optional)
Speak with Cagney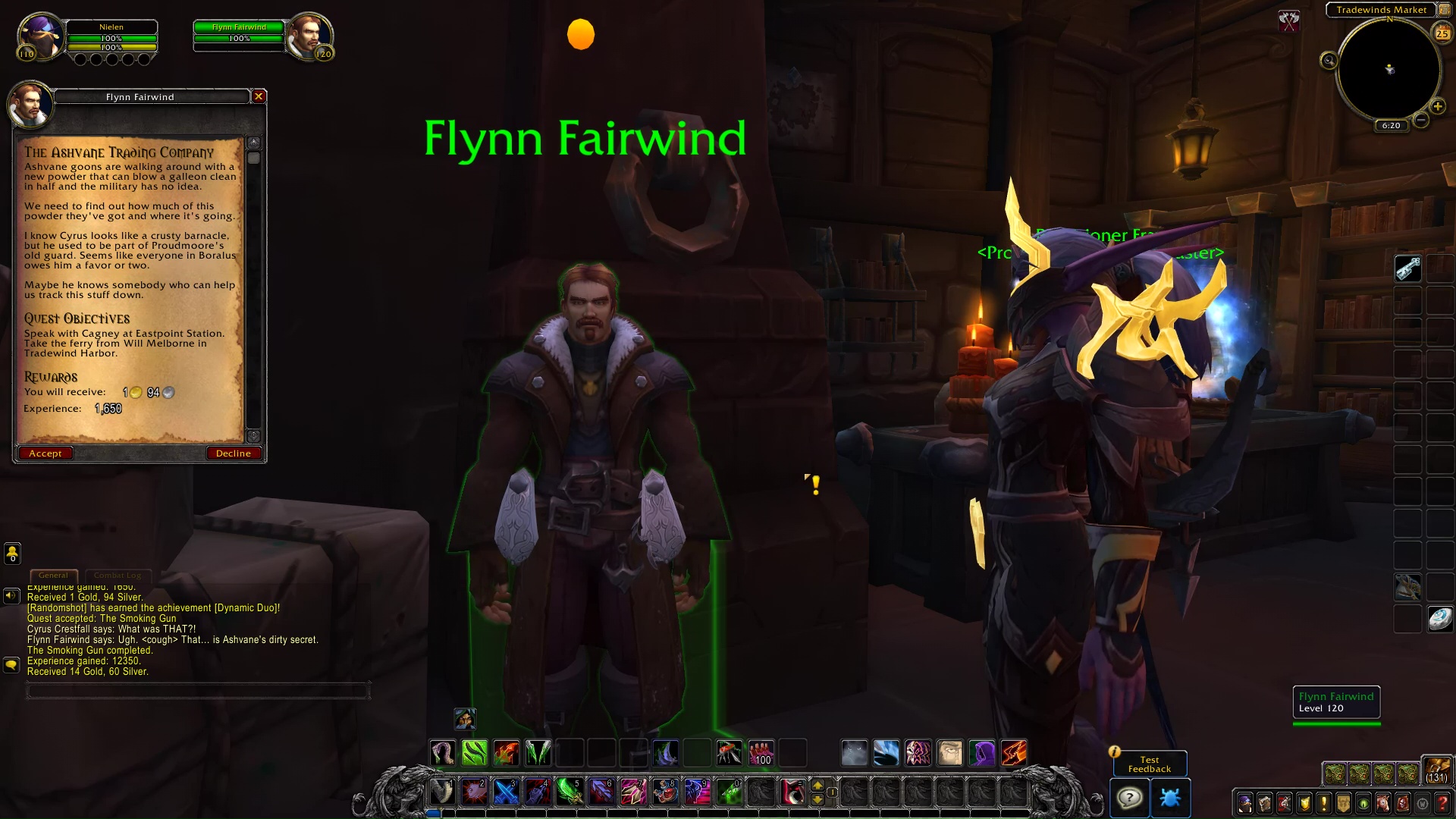 PROGRESS
Flynn Fairwind: Pops, you saw what a pinch of this powder can do. If you have any contacts close to Ashvane, now's the time.
Cyrus Crestfall: Hmm… An old buddy of mine works the ferry down by the Ashvane foundry. He might know something. But don't go getting yourself caught again! Taelia can't always be there to save your sorry butt.
TIP: Will Melborne (Ferry Master) is shown in the image below: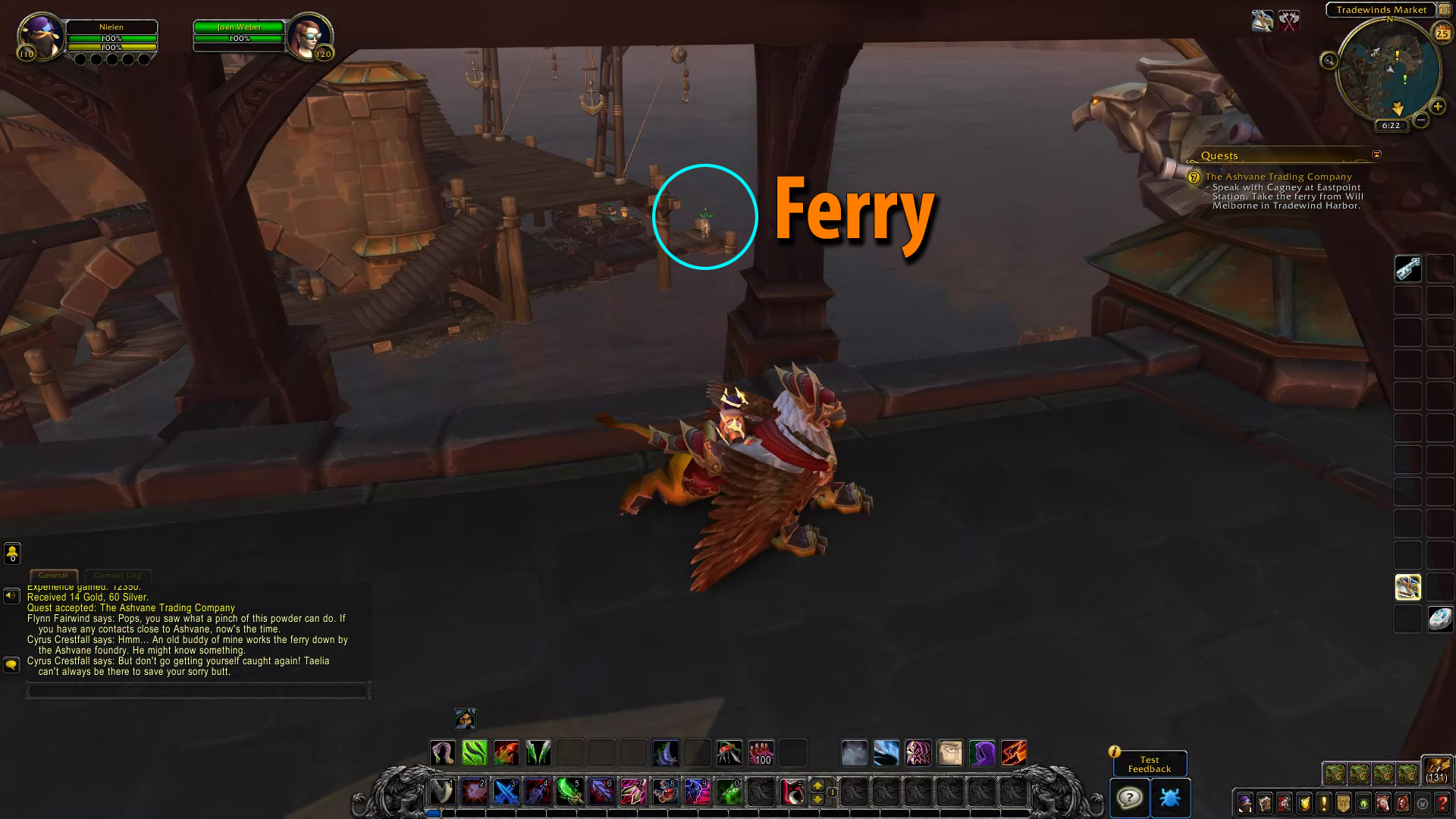 COMPLETION
Cagney: Eh? What do you want?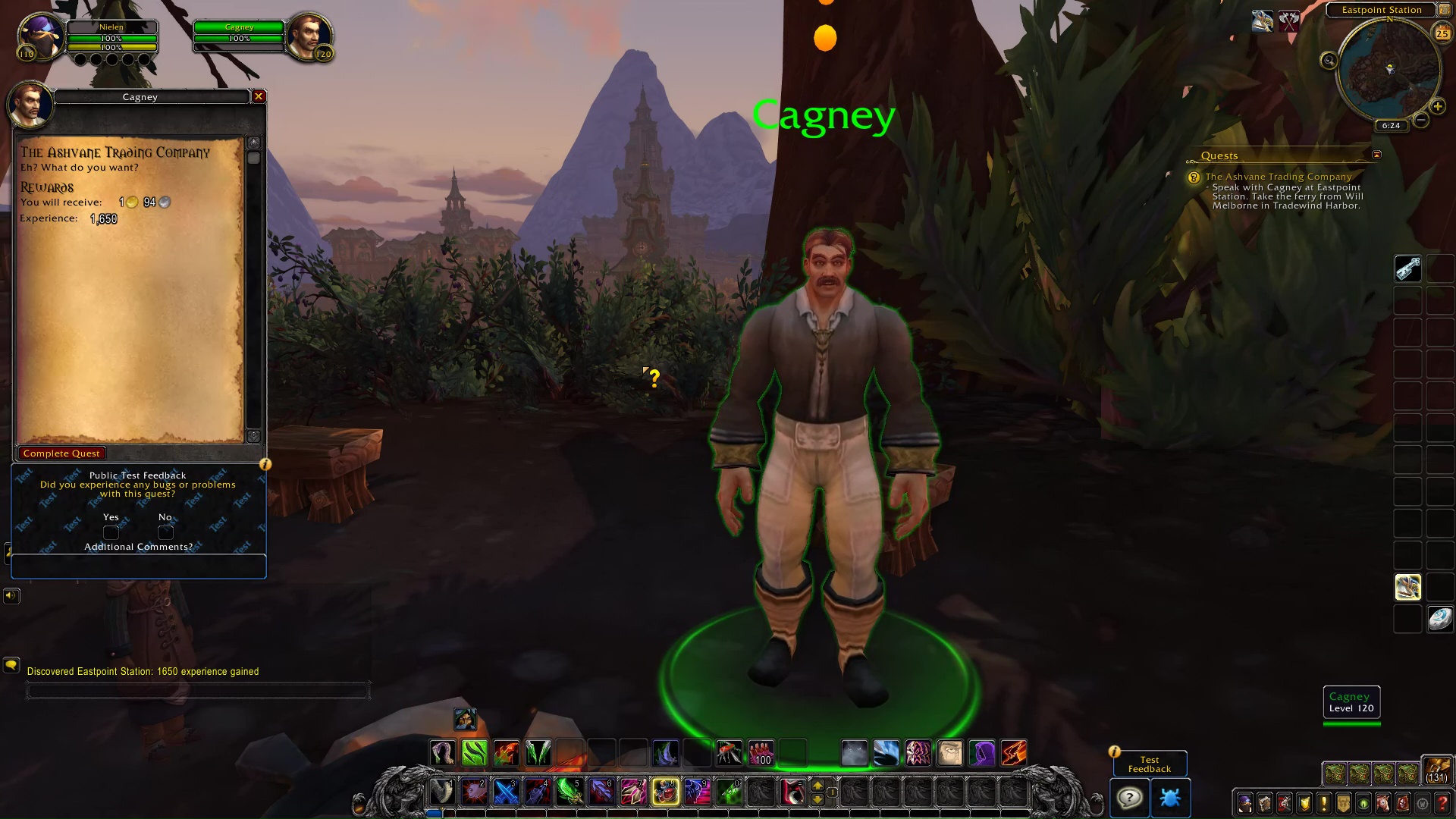 The Ashvane Trading Company