Venrik: Pleased to meet you. Name's Venrik. I been scrapin' out a living here in Freehold for years. Flynn used to be a regular back when he… well I shouldn't say too much. A man's past is his own. I'll help the two of you out, but first I demand that you let me give you a proper Freehold welcome: A drink!
QUEST OBJECTIVES
Order a drink from Venrik and drink it.
Order a drink from Venrik
Have a drink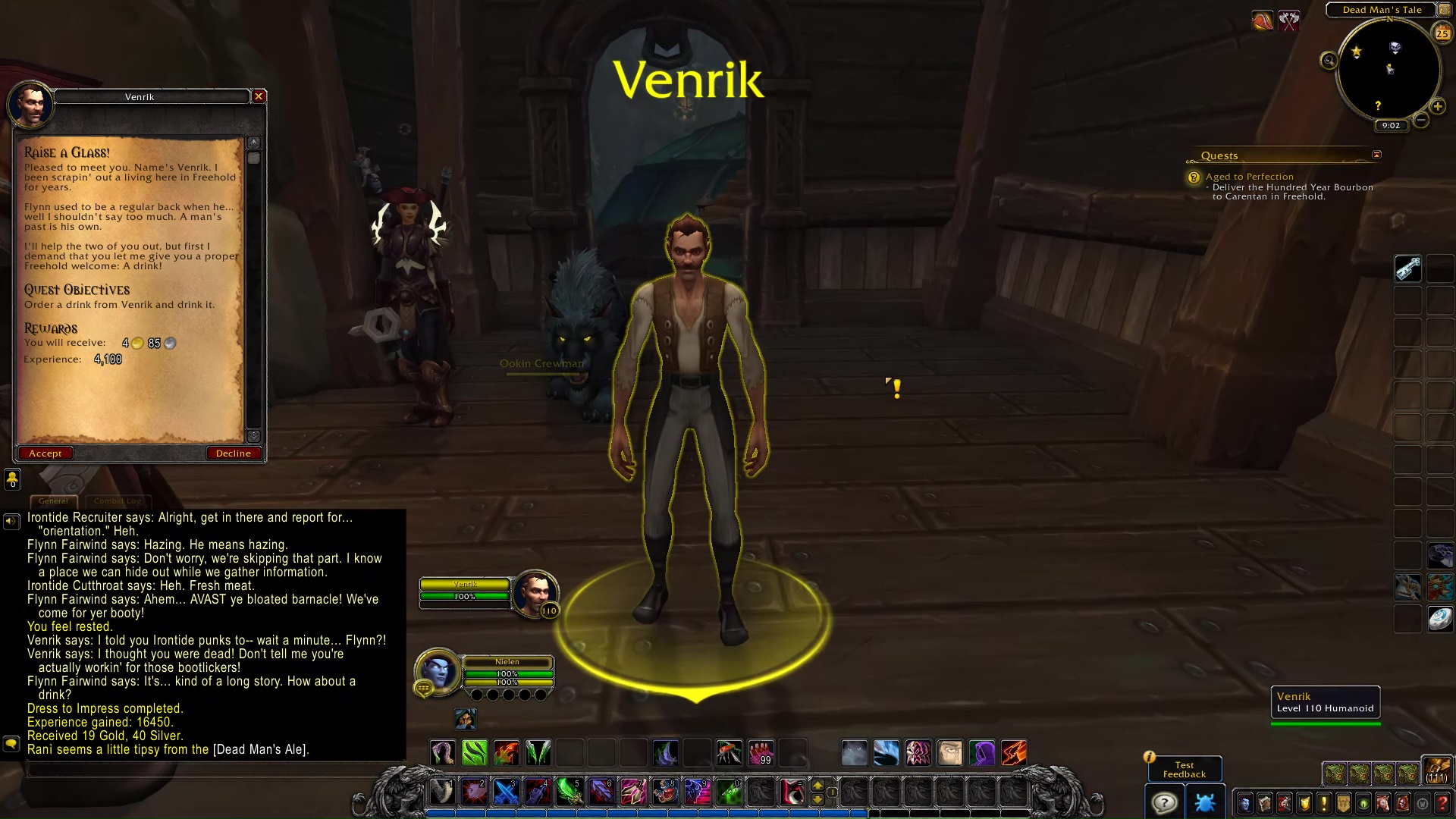 PROGRESS
TIP: Click Venrik and choose one of three options: Ale, Milk, or Milk… in a skull mug.
Venrik: There you go. Now, a toast to better days! Ahh. That hits the spot.
COMPLETION
Venrik: Ahh, nothing like sharing a drink with an old friend – and a new one!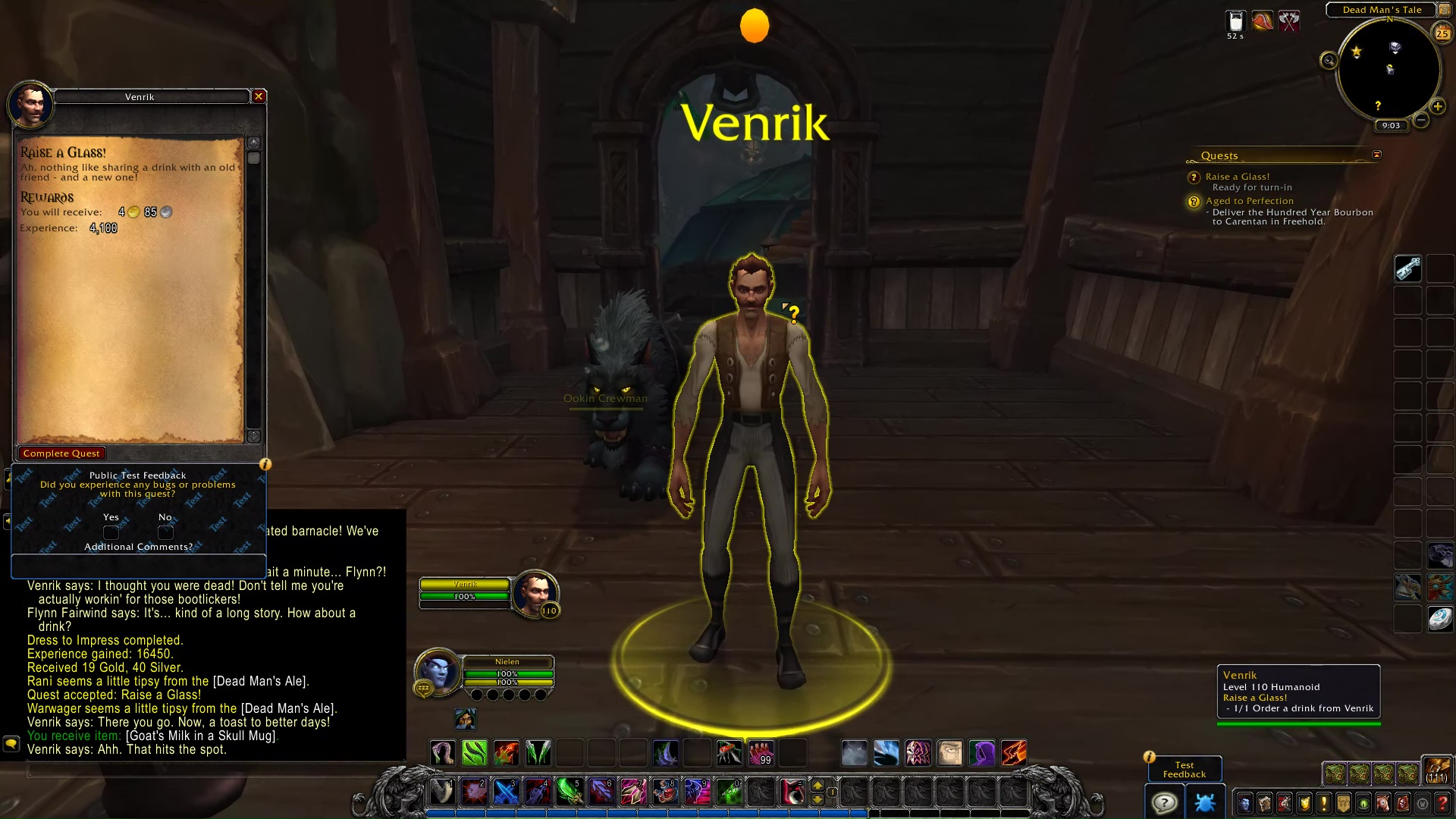 Raise a Glass!