Archmage Y'mera: We're going to need a bigger gun if we hope to free Xe'ra.
One of the other bunkers crashed closer to the Xenedar. If Baraat was on it, he will have already begun surveying the area. Perhaps he's found the main cannon of the ship.
If you head over that way, make sure he hasn't died, will you?
Objectives
Find Baraat the Longshot.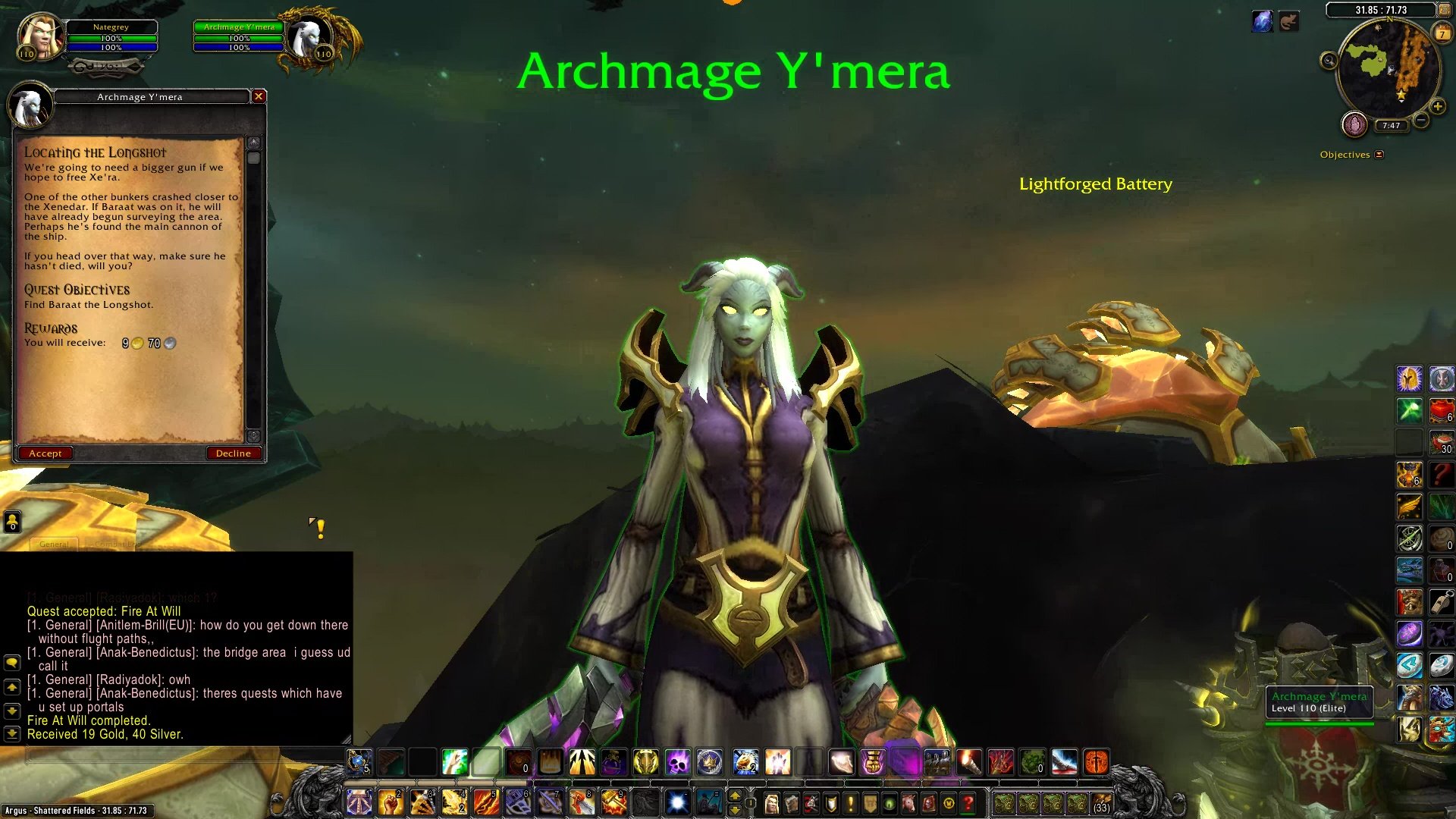 Progress
Note: Baraat the Longshot is straight north, up the hill. He is shooting bright holy scatter shots.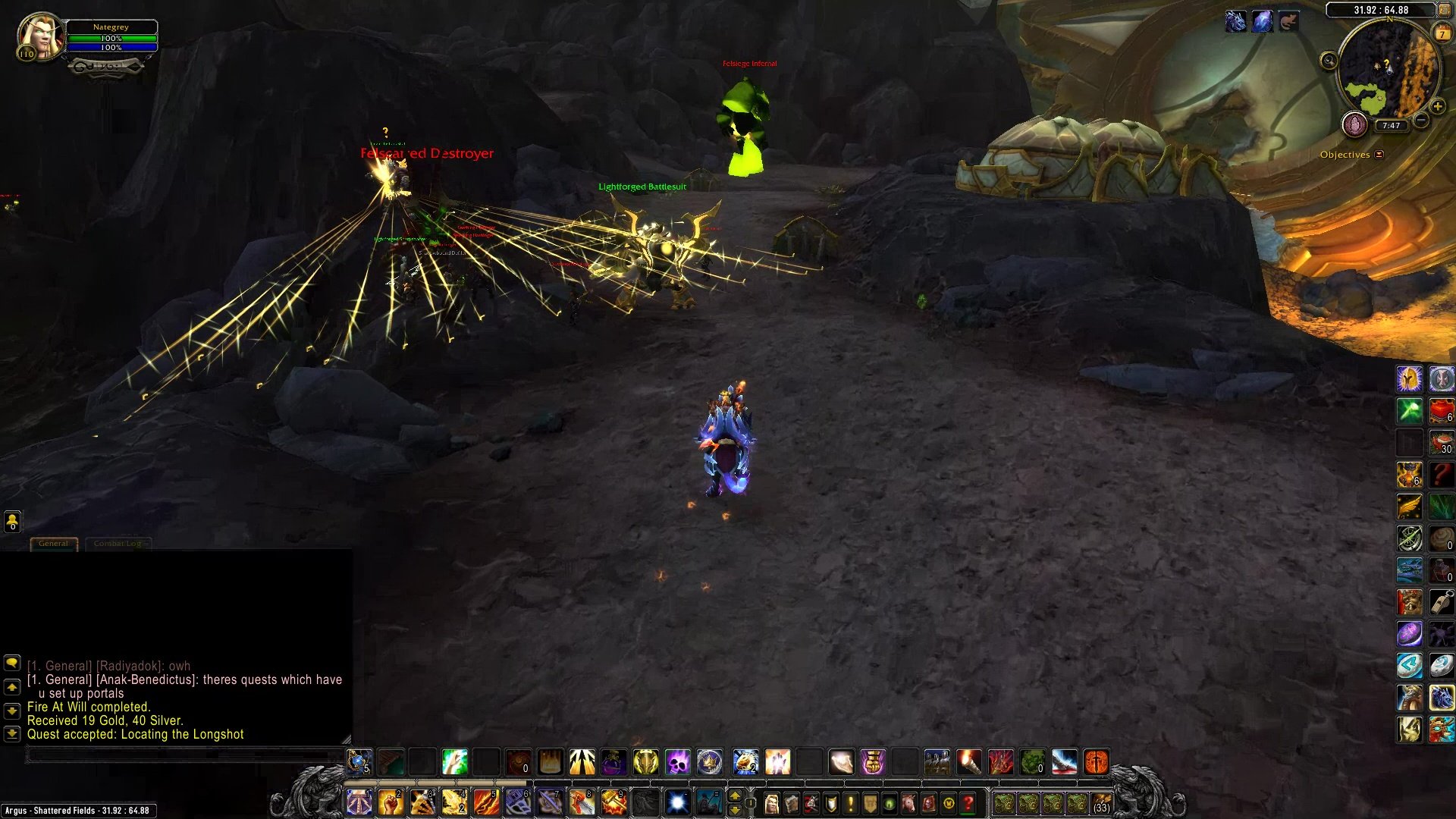 Completion
Baraat the Longshot: We're under too much pressure here. And it's so close to us…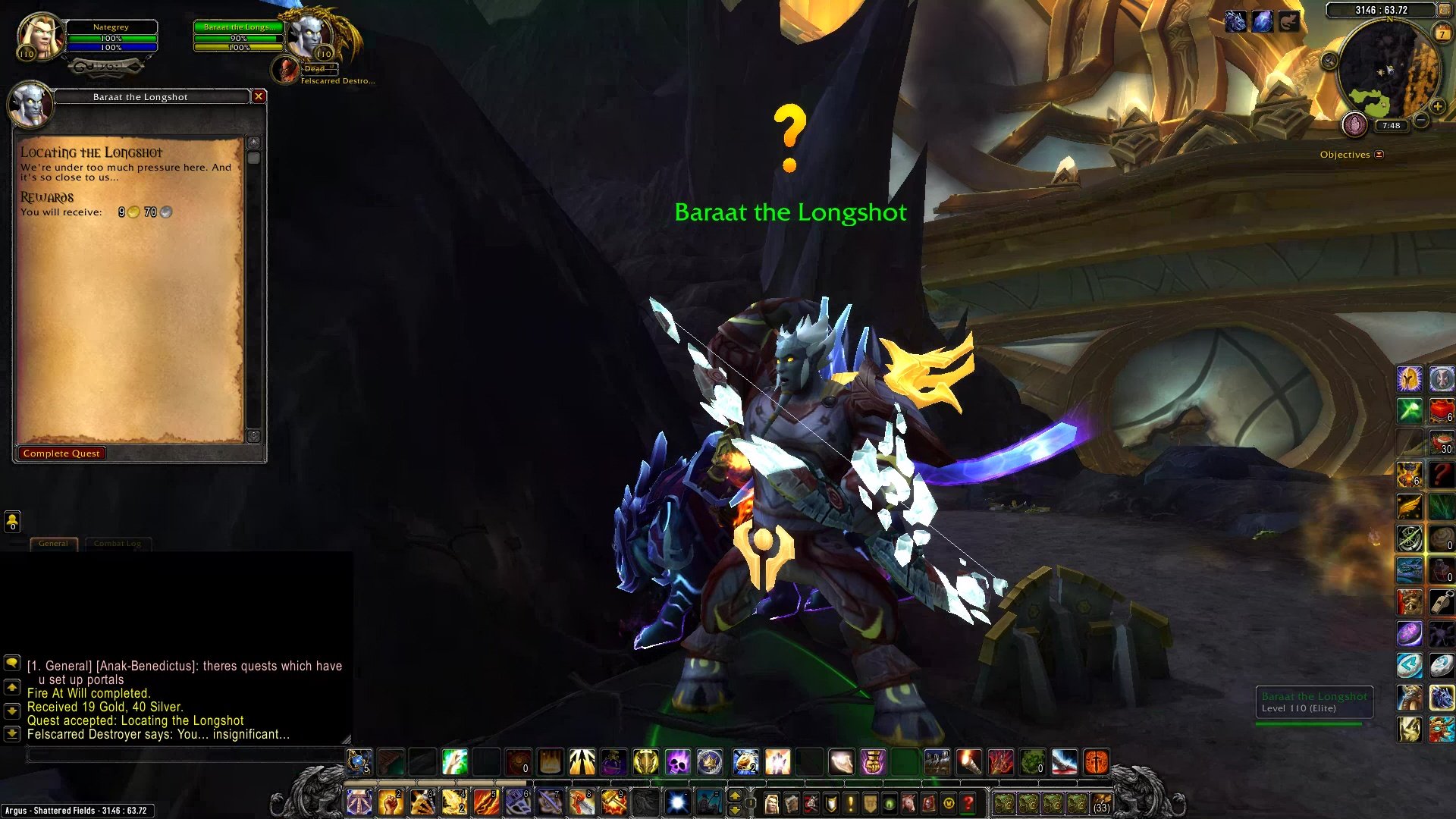 Locating the Longshot
Argus Zones