Grand Vindicator Sorvos: They were waiting for us when we crashed. It was all we could do to establish our small outpost.
Even now they drain the souls of our fallen to fuel their attacks.
Destroy their soul coffers. Free our comrades and let them join the Light.
When you have finished, find Y'mera in the field. She has been sorely missed, but she will not have fallen. Of this I am certain.
Objectives
Destroy 3 Soul Coffers.
Eastern Soul Coffer destroyed: 0/1
Southern Soul Coffer destroyed: 0/1
Western Soul Coffer destroyed: 0/1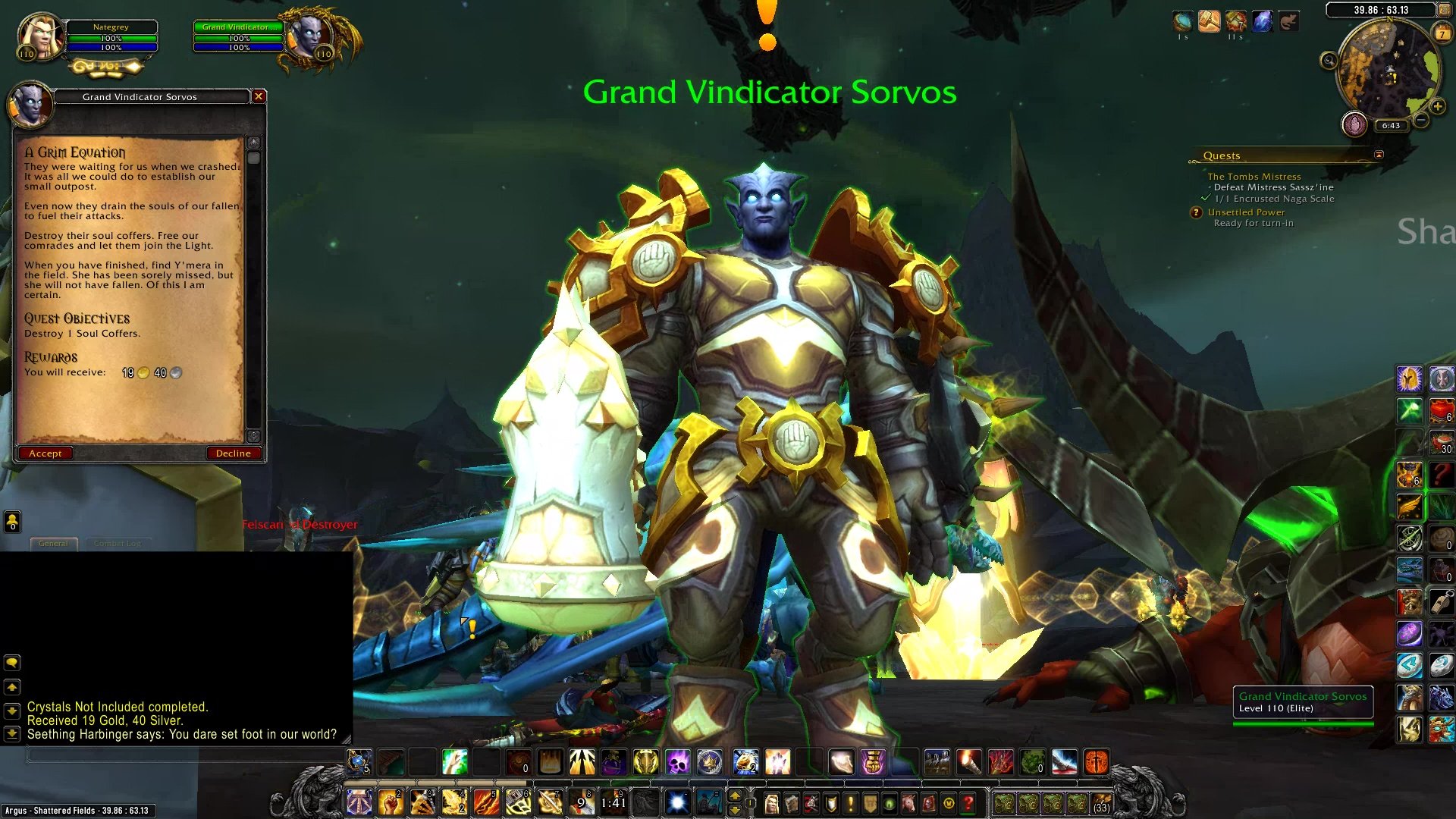 Progress
Note: These are the Soul Coffers.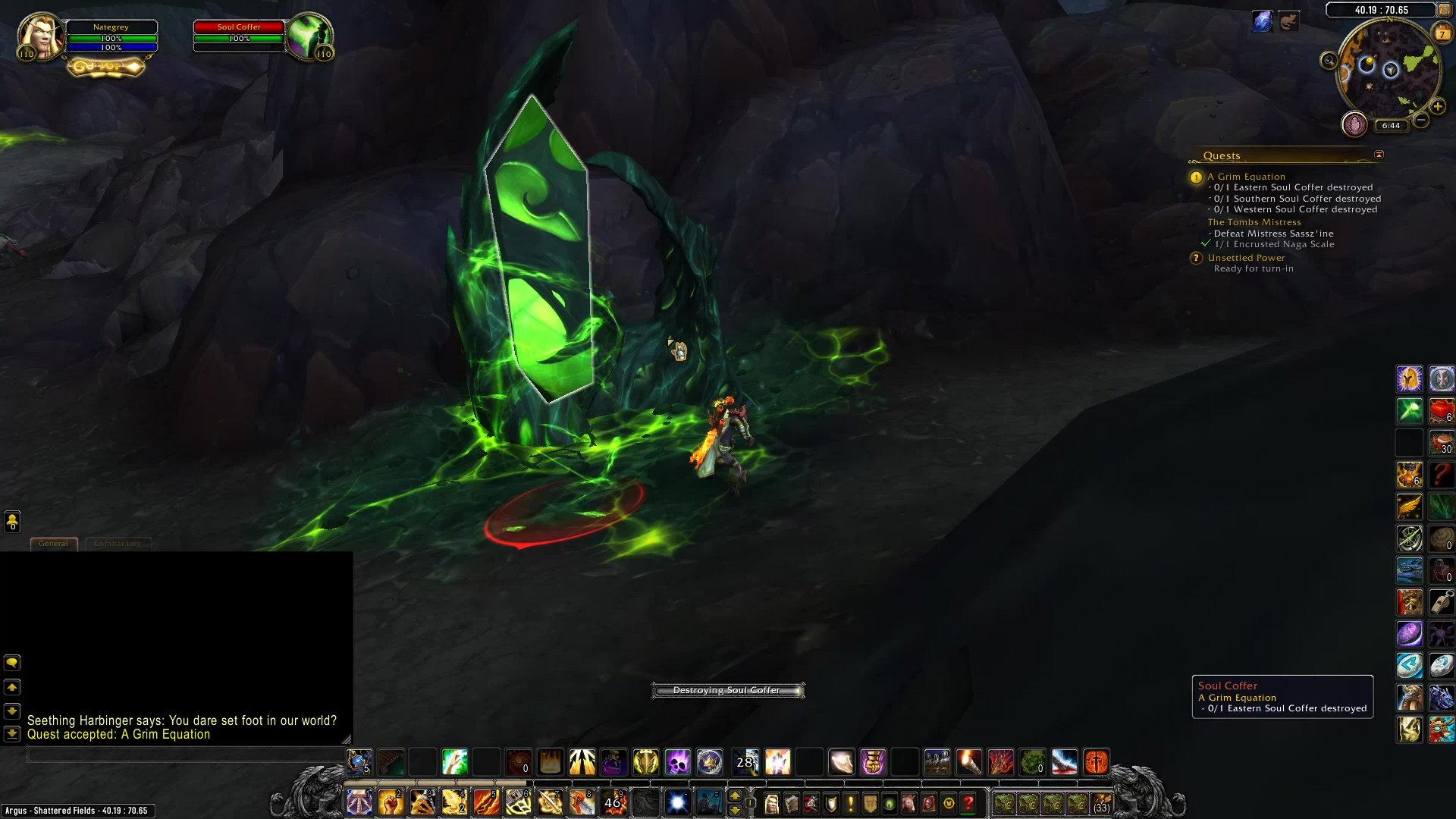 Completion
Archmage Y'mera: Good work. They will return in time, but we can use this advantage.
A Grim Equation
Argus Zones