Captain Fareeya: Turalyon is safe, and we can start to fight back.
First things first, we must secure what supplies we can from the crash.
Even though we are blessed by the Light, our ships still rely on crystal technology. From powering our defenses to arming our weapons, we will need to collect as much as we can to fight back against the enemy.
Venture out into the crash and retrieve what crystals you can. While you are out there, keep an eye out for Y'mera. She was separated from us, and will need help.
Objectives
Collect 10 Shargunite Crystals.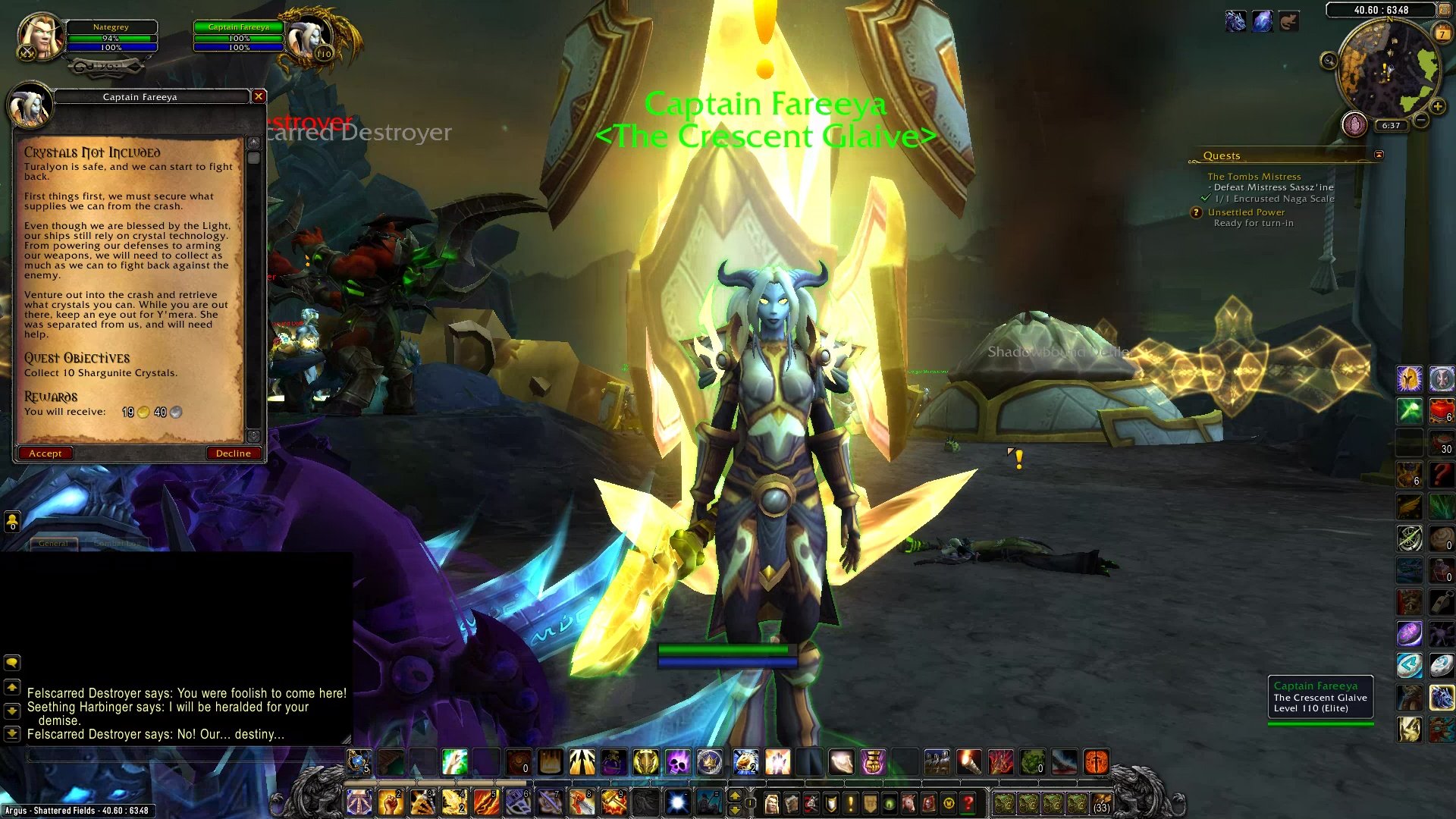 Progress
Note: The objective is to loot golden crystals found on the ground in the Shattered Fields. Sometimes you might have to kill eredar patrolling or standing near the crystals. Most of the crystals are free to grab with no aggro.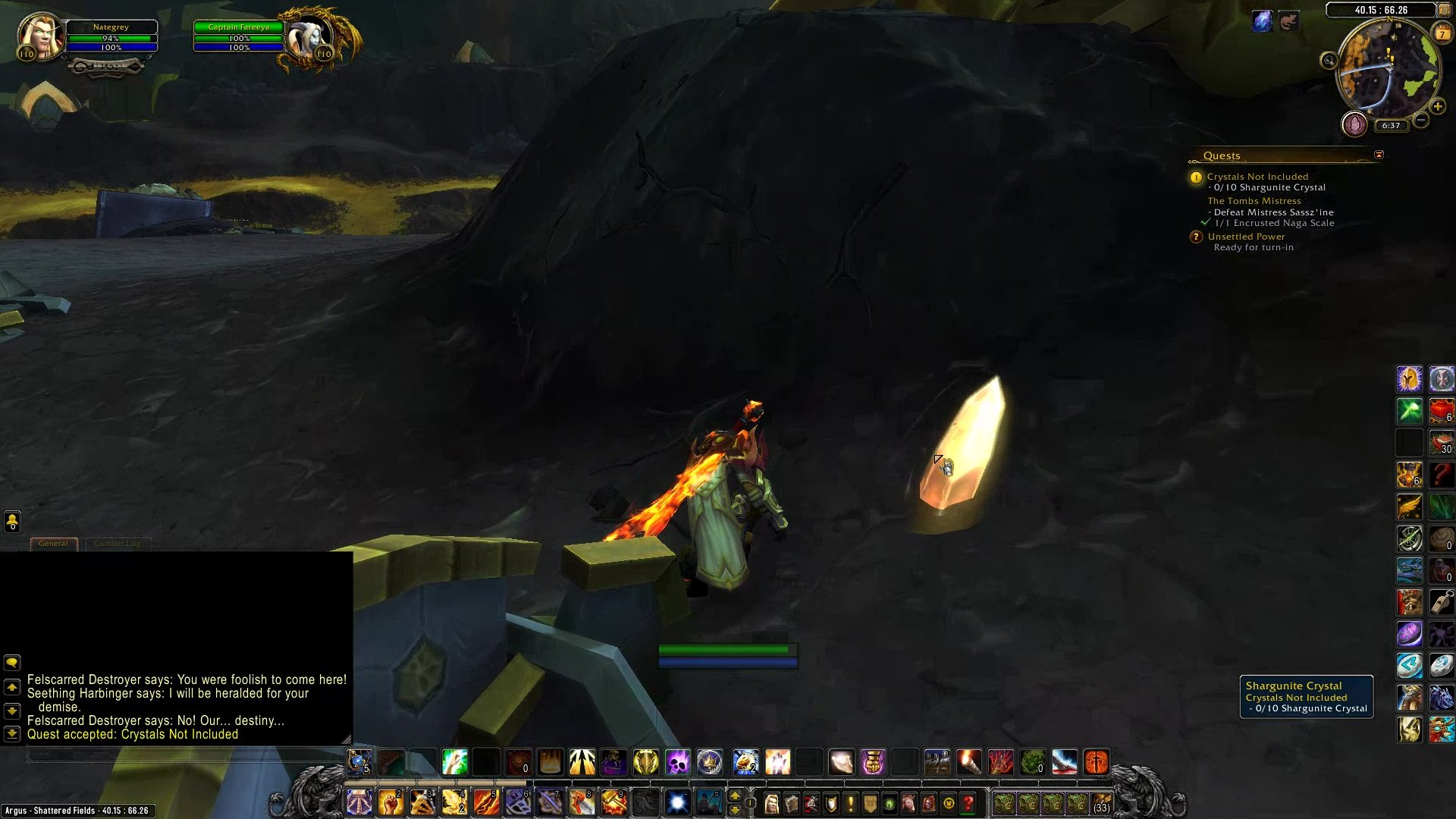 Shadowbound Defiler: Burn in the flames of Sargeras!
Shadowbound Defiler: Fuel for the fel.
Shadowbound Defiler: Impossible! Not here!
Felscarred Destroyer: The true power of the fel courses through me!
Seething Harbinger: Azeroth will fall!
Completion
Captain Fareeya: I hope you brought backup with you.
You brought crystals with you? Thank the Light, that's just what we need!
Crystals Not Included
Argus Zones