Image of Grand Artificer Hamuul: Can you hear me, (name)? Good.
Light's Judgment has been installed on the Vindicaar. We should be able to harness its power immediately.
We can use it to both clear the rubble blocking the Xenedar as well as destroying our enemies.
As with any new piece of technology, we should test it out. Thoroughly. I trust you have plenty of targets down there.
Objectives
Use Light's Judgment to destroy the rubble blocking the entrance to the Xenedar.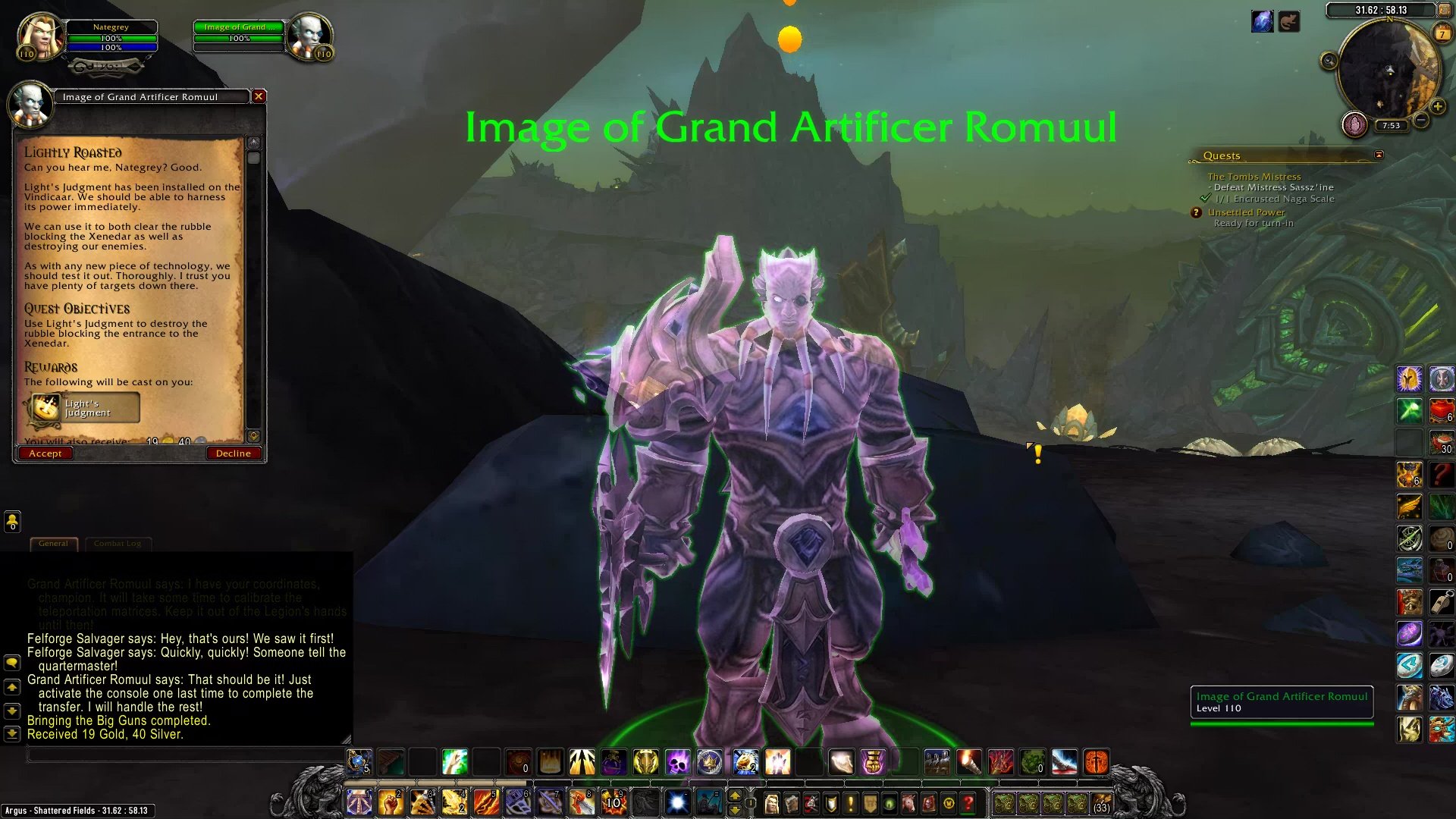 Progress
Note: Click the button in the lower-screen, and move the large green marker over the rocks at the bottom of the Xenedar ship (36.31, 58.03).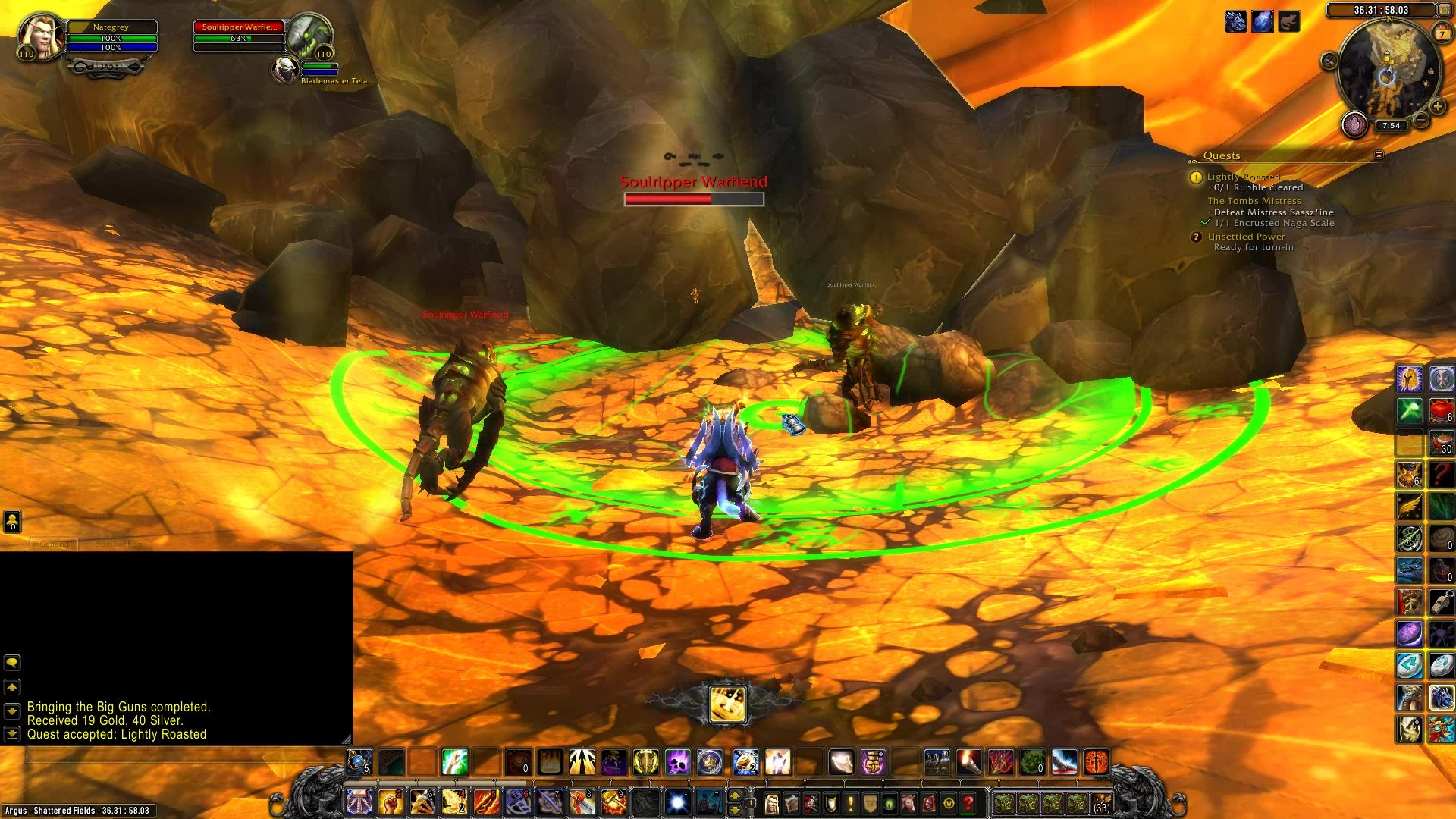 High Exarch Turalyon: You've done it, champion! Come, let us enter the Xenedar and rescue Xe'ra!
Completion
High Exarch Turalyon: Excellent. The path is clear.
Lightly Roasted
Argus Zones