High Exarch Turalyon: Magni sent for you to meet him in Krokuun. He has found something that he believes could help us overcome the Legion's infinite armies.
We need every advantage we can muster if we are to see this war through. You should seek him out.
Objectives
Meet Magni in Krokuun.
Progress
High Exarch Turalyon: I will direct our forces to establish a foothold outside the Legion stronghold while you speak with Magni.
Note: Click the console to teleport to Krokuun.
Chieftain Hatuun: The stone's whispers steady my people's hearts. It is curious that you hear them as well, outsider.
Magni Bronzebeard: It's fainter than the breath o' the wind, but it feels so familiar ta me. It's like Azeroth's call, only… it ain't her.
Completion
Magni Bronzebeard: Thank ye fer joinin' me, lad. There's somethin' ye have to see.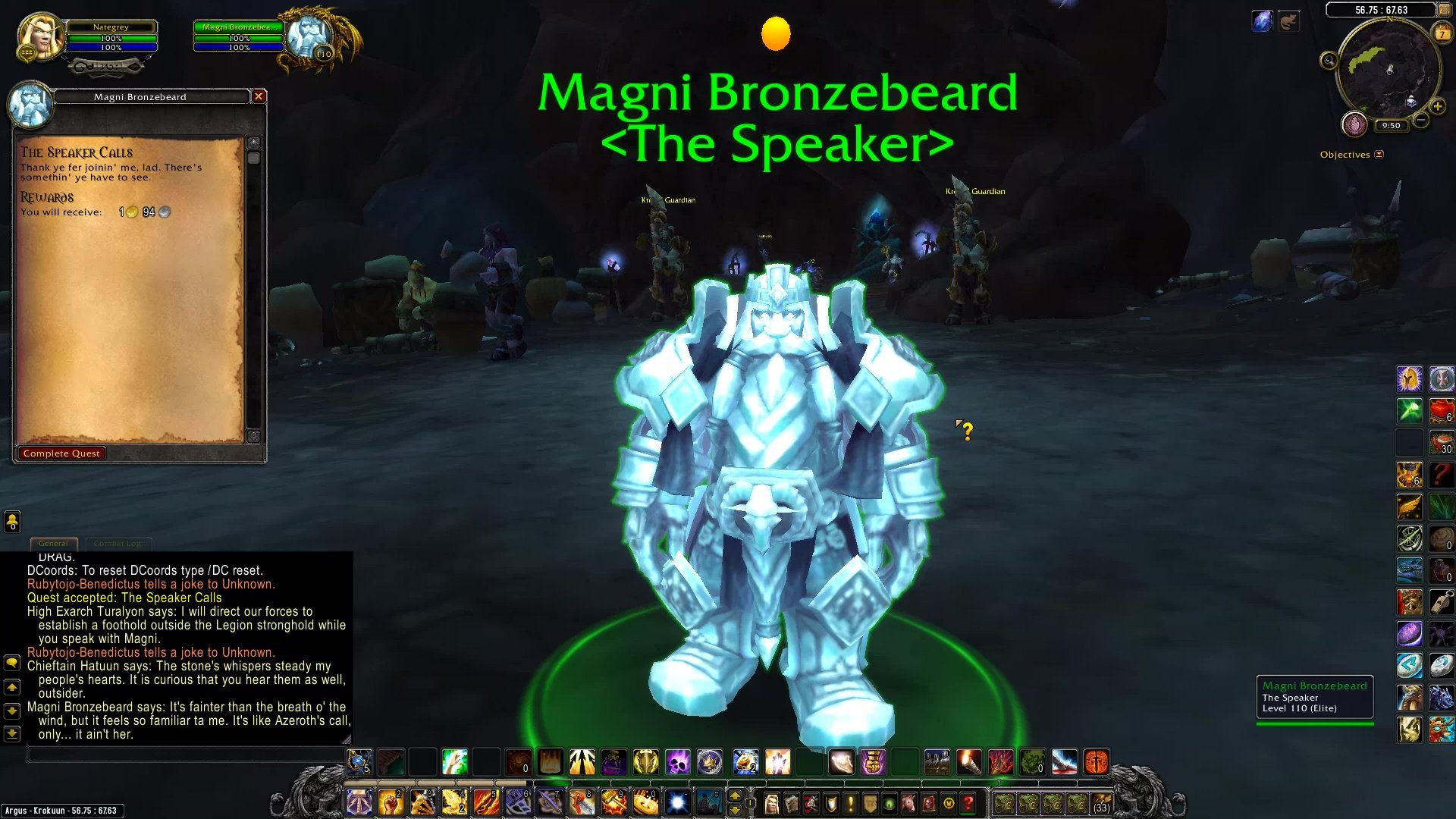 The Speaker Calls
Argus Zones