Prophet Velen: The shattered ruin below us is all that remains of Mac'Aree.
We called it the Jewel of Argus. It was here that my fellows in the triumvirate guided our people to prosperity. That was a long time ago.
(Velen lapses into a moment of silence.)
Join me on the surface. We will begin our search for the Crown of the Triumvirate.
Objectives
Descend to Mac'Aree with Velen.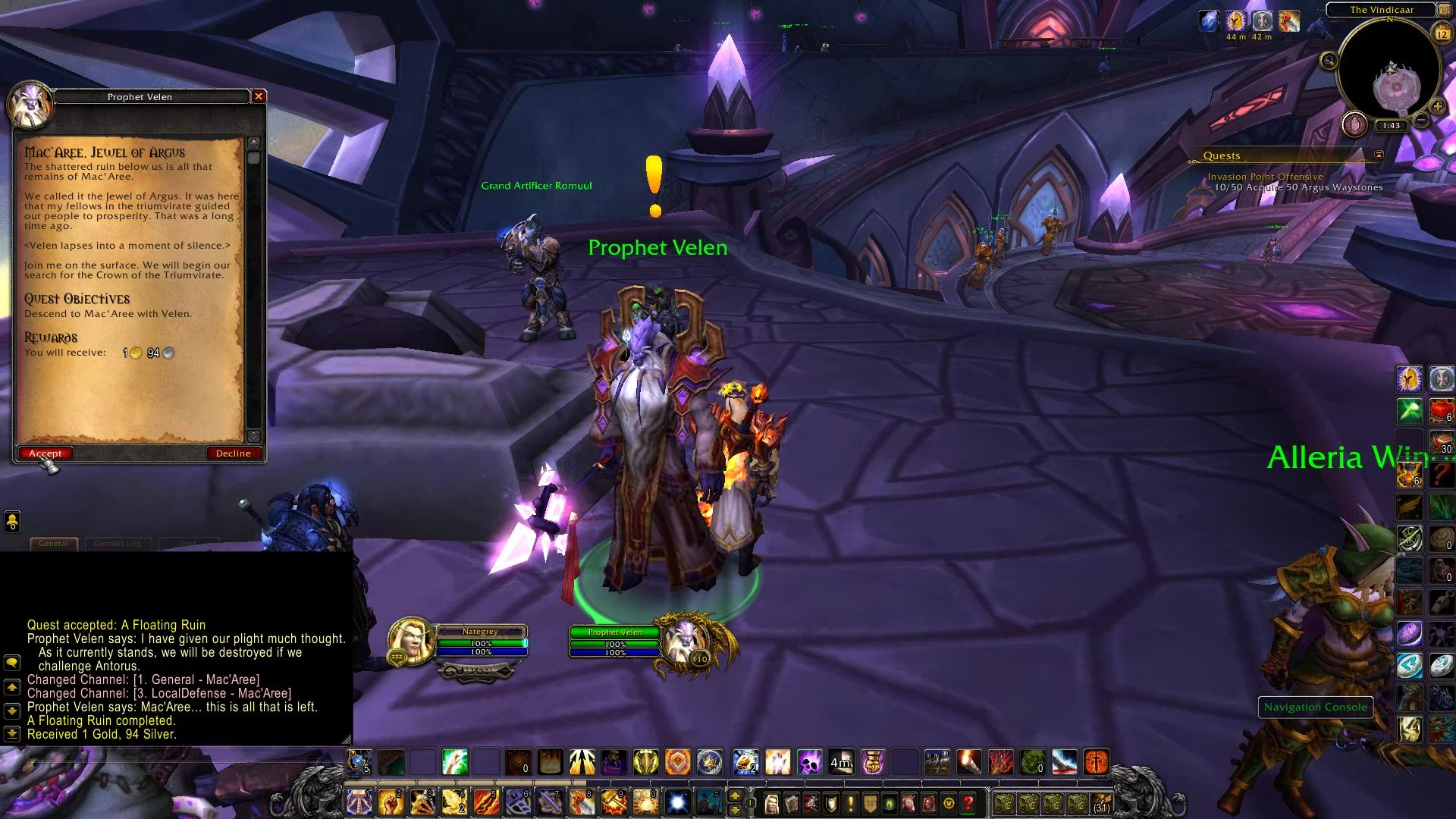 Progress
Prophet Velen: Come. I need to see it for myself. Mac'Aree was once the pinnacle of eredar civilization. A beacon of progress… that drew the malevolence of the universe to our very gates. The last time I laid eyes upon this place, I could think of nothing but escape. Talgath, my most trusted advisor, had betrayed me.
I told him of my plan to leave Argus. I asked him to bring my family and join me. Instead, he went to Kil'jaeden. The rest, you know.
Note: Click the Vindicaar Bunker pod to leave the Vindicaar.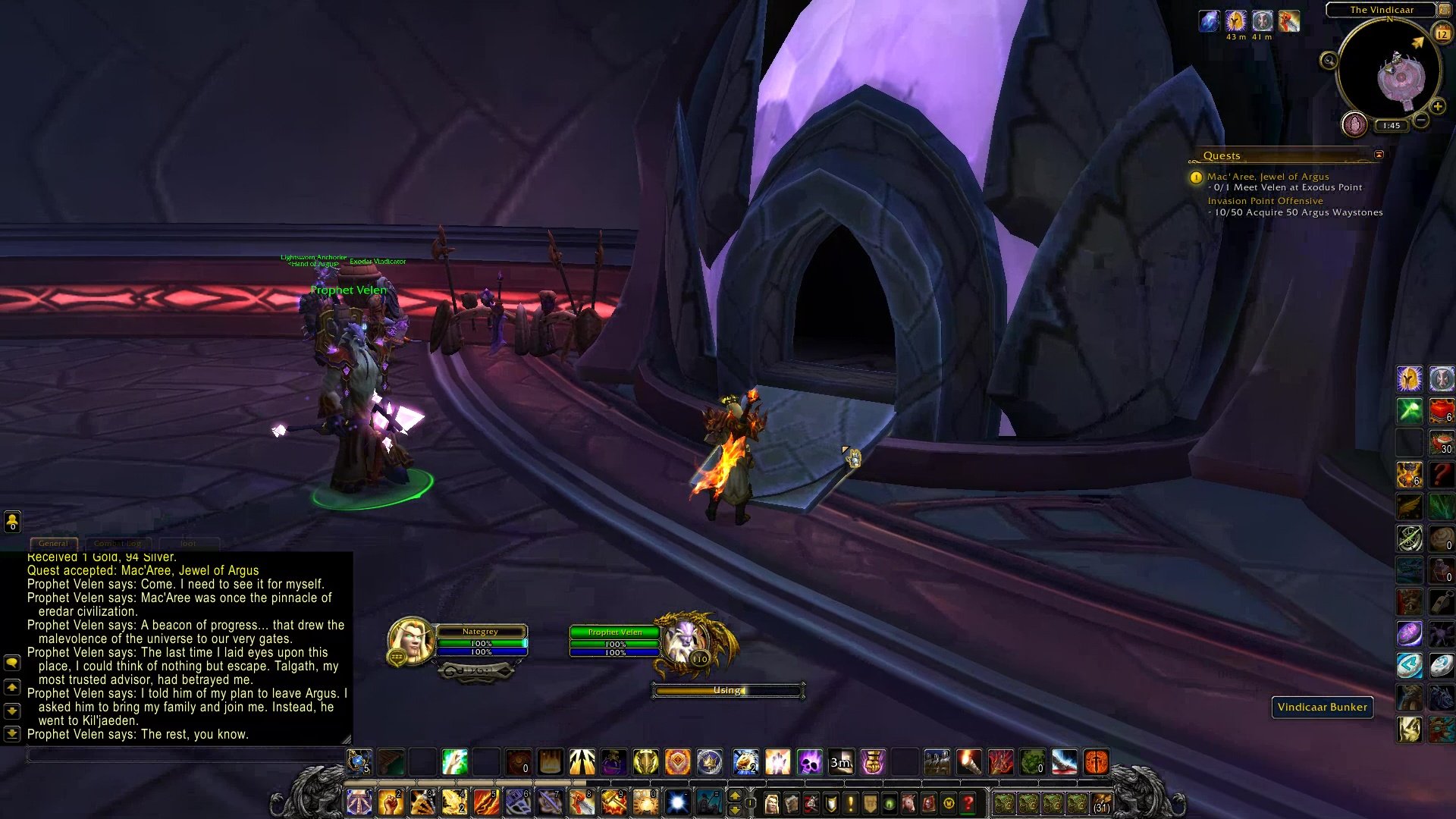 (In-Game cinematic not in PTR: should show Velen escapes Argus memory).
Prophet Velen: Wait… something stirs.
Meet Velen at Exodus Point: 1/1
Location: Triumvirate's End
Prophet Velen: I can still hear the naaru's song of war. There was one who held the way open for us. She fell behind. I can feel her presence even now… but her song is bitter, distorted. L'ura…
Completion
Prophet Velen: It is as if the battle never ceased. How long have they suffered like this?
Mac'Aree, Jewel of Argus
Argus Zones