Vigilant Quoram: It seems you are not so easily deterred. Very well.
Your deeds qualify you to seek the Sigil. To be clear I am only permitting you to move on. This does not guarantee your success.
The greatest of your challenges lies before you.
You must go to the Praetorium and face Archimonde himself. Only by defeating the master of the Conservatory will you be worthy of the Sigil.
None have ever overcome this obstacle. I hope he does not make too much of a mess with you.
Objectives
Defeat Archimonde and retrieve the Sigil of Awakening.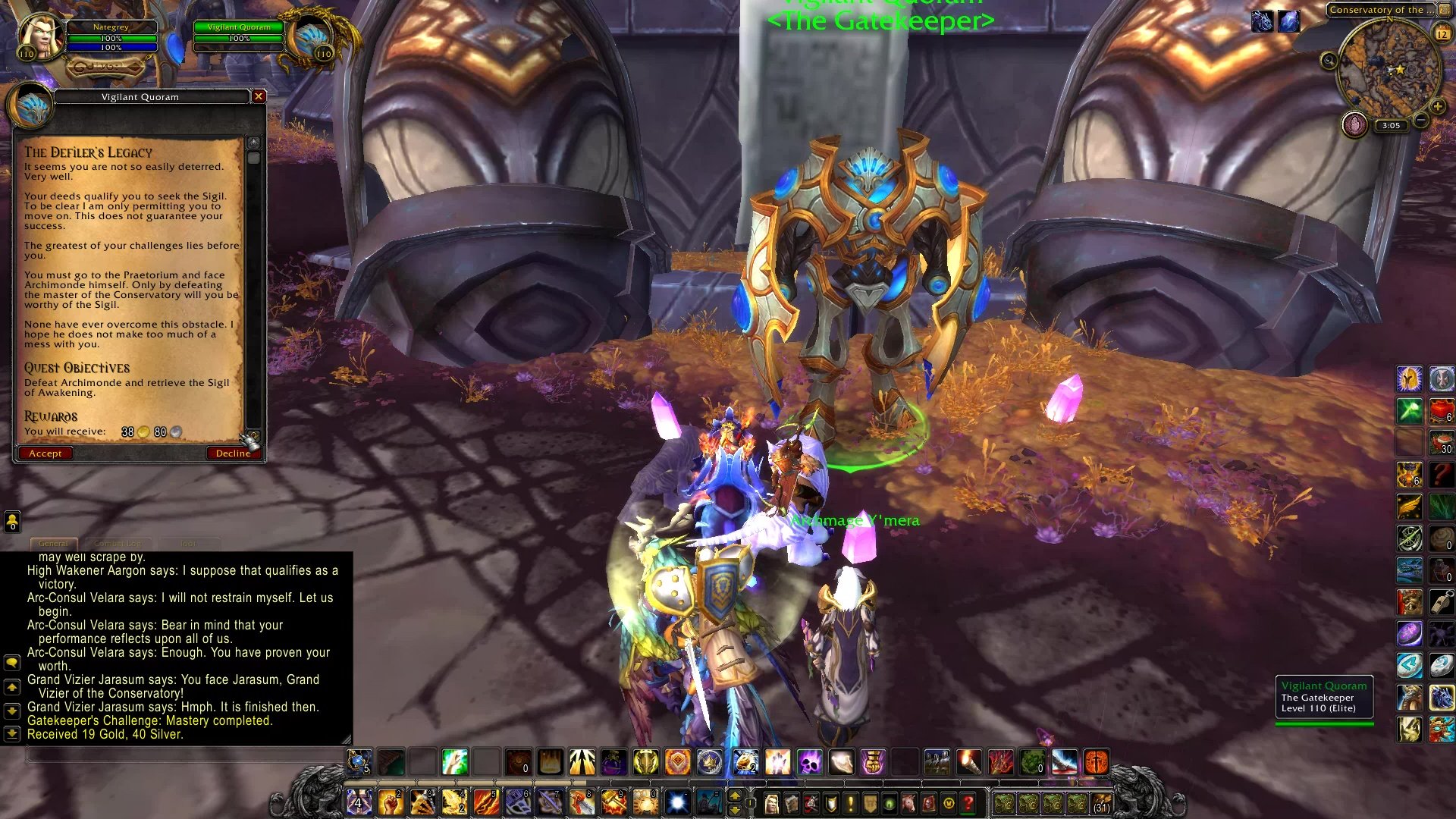 Progress
Archmage Y'mera: I cannot step hoof in the Praetorium. But you knew that, didn't you?
Vigilant Quoram: Perhaps.
Archmage Y'mera: I have complete faith in you, (name). I will be nearby when you are finished.
Location: Praetorium
Archimonde: I must confess, these trials do provide endless amusement… for me. So many come before me, and so many fail. You think yourself clever for getting this far. But I know how it will end. Tenacity means nothing against my will. I will break you.
Archimonde defeated: 1/1
Archimonde: Ha! A worthy tribute to my Conservatory's teachings. You will do Argus proud. Claim your prize.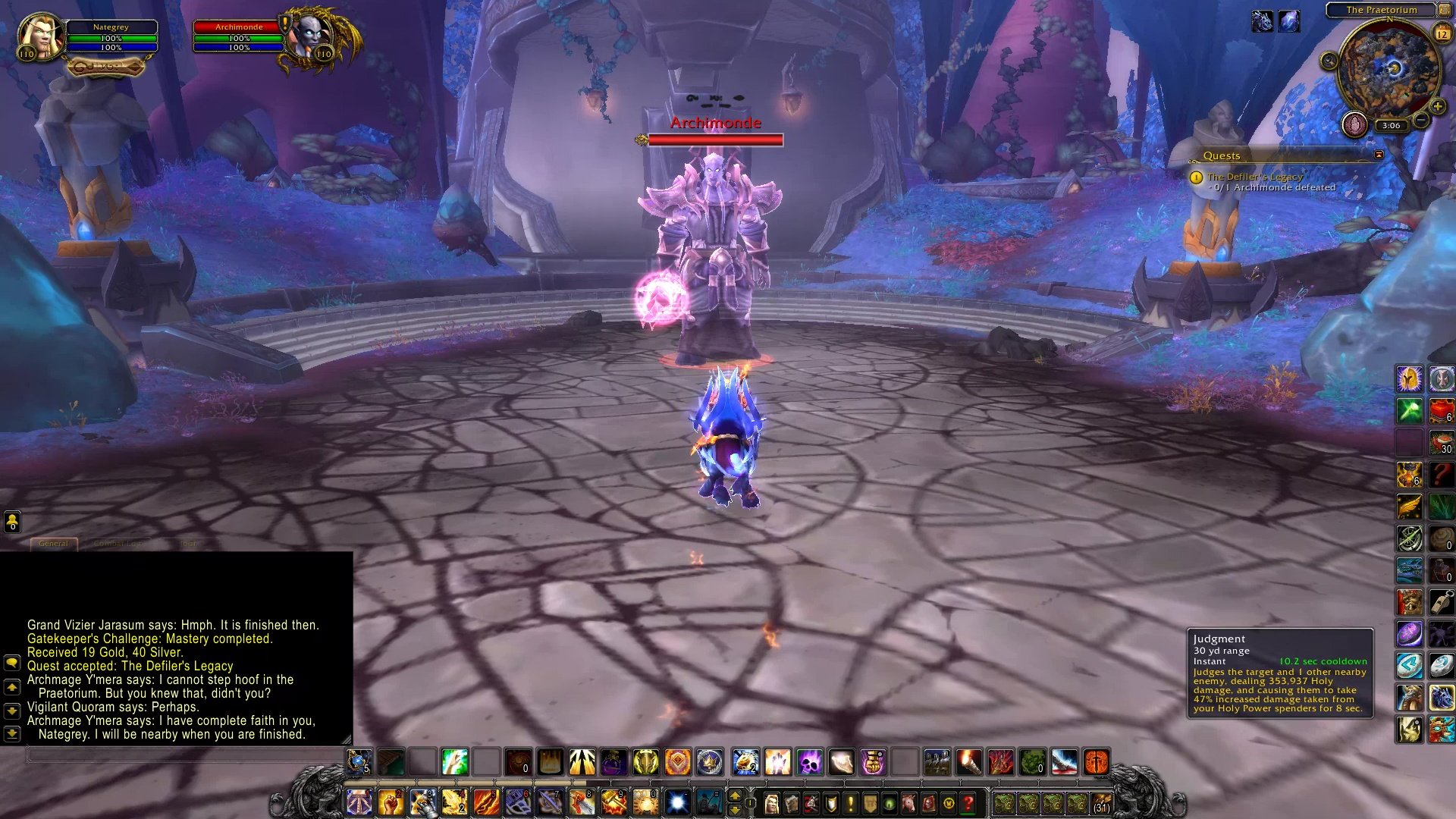 Note: The Sigil of Awakening is on the ground after Archimonde disappears. It is the purple crystal.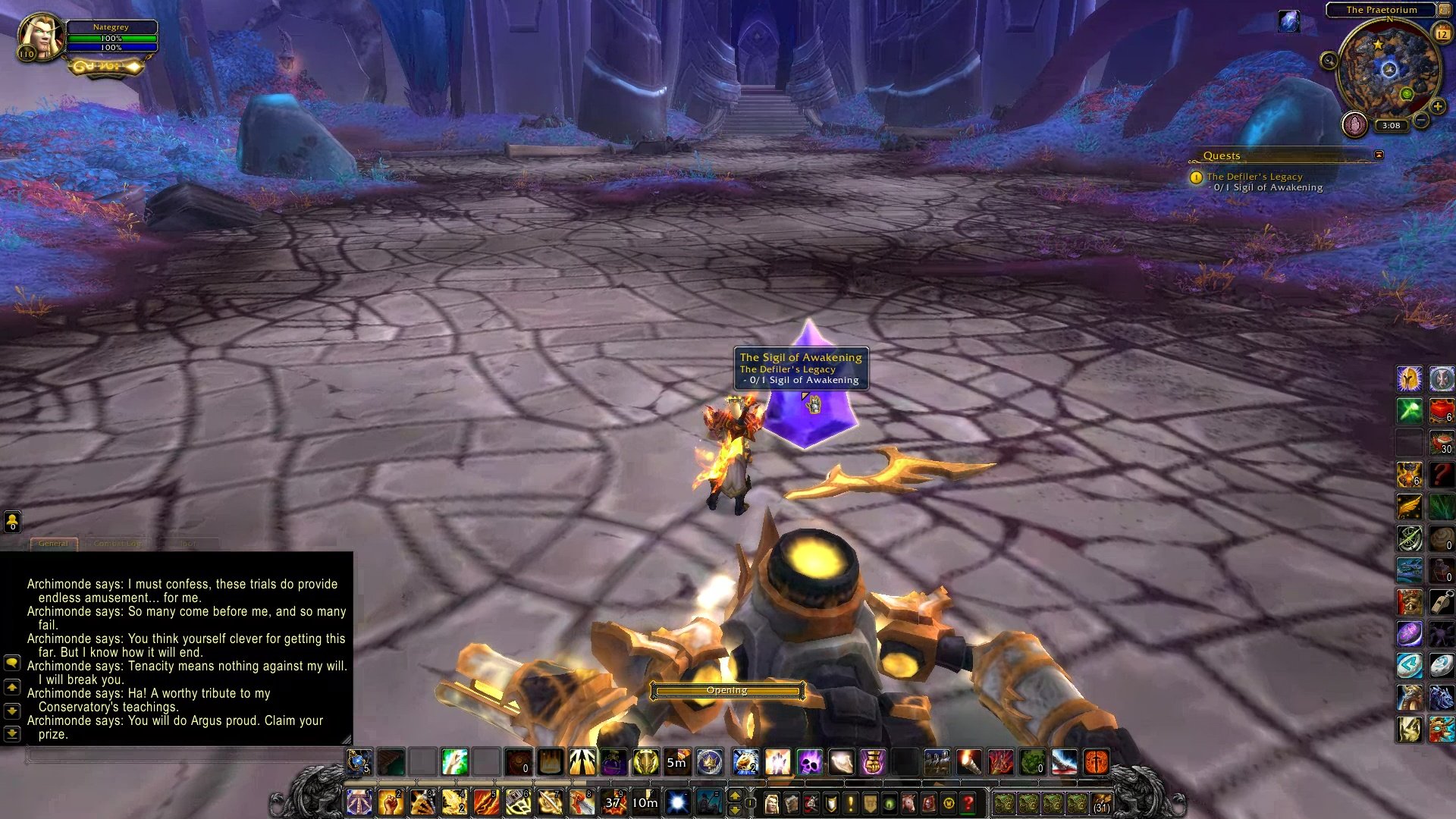 Archmage Y'mera: You found it! Such power… I can feel it from here. Bring it to me — quickly. We have established a safe perimeter below.
Note: Careful. Y'mera is no longer at the previous location. She is now close to the Praetorium, down the hill. Look at the map and mini-map for the dot marking her new location.
Archmage Y'mera: Archimonde himself… what have we gotten ourselves into?
Completion
Archmage Y'mera: I have never felt power like this before…
(Y'mera handles the shard cautiously.)
We should get this to Velen as soon as we can.
The Defiler's Legacy
Argus Zones