Grand Lector Enaara: If you've brought the High Exarch back to us, you are a welcome ally indeed.
More is needed of you. You see our soldiers out there, fighting against all odds? Defend them. Slay the enemy.
Strong words for a priest, perhaps, but every dead man'ari is one less blade at our throats.
Show them that the Light protects its chosen even as it scorches the unfaithful.
When you are finished, seek out Y'mera. She will have fewer troops, and more need of your abilities.
Objectives
Slay 20 attackers in the Shattered Fields.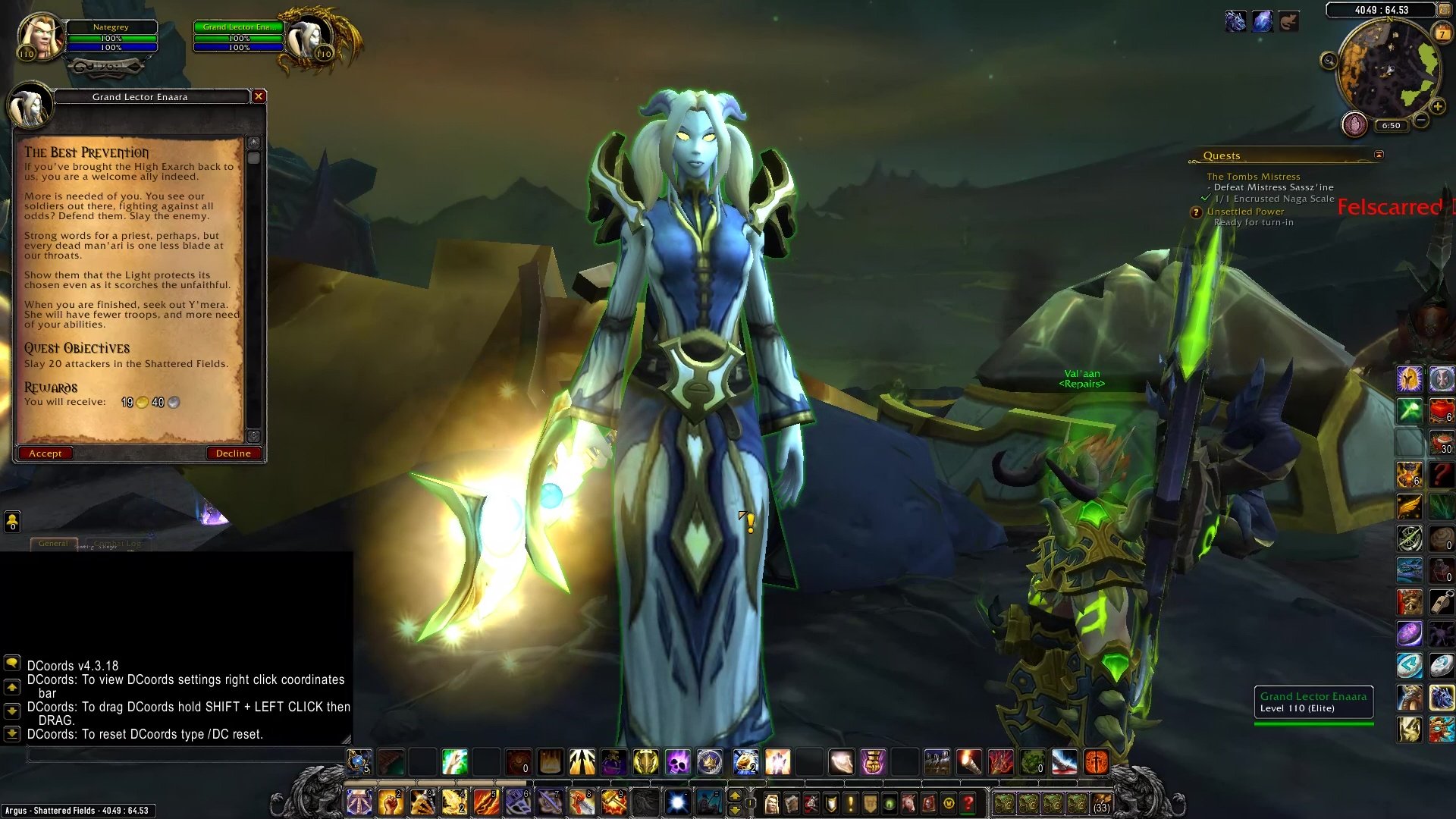 Progression
Felscarred Destroyer: No! Our… destiny…
Felscarred Destroyer: My life for Argus!
Shadowbound Defiler: You are doomed.
Seething Harbinger: I am the fury of a thousand conquered worlds.
Shadowbound Defiler: All will bow before the Destroyer.
Completion
Archmage Y'mera: You fought well. The Light shines brighter, thanks to your efforts.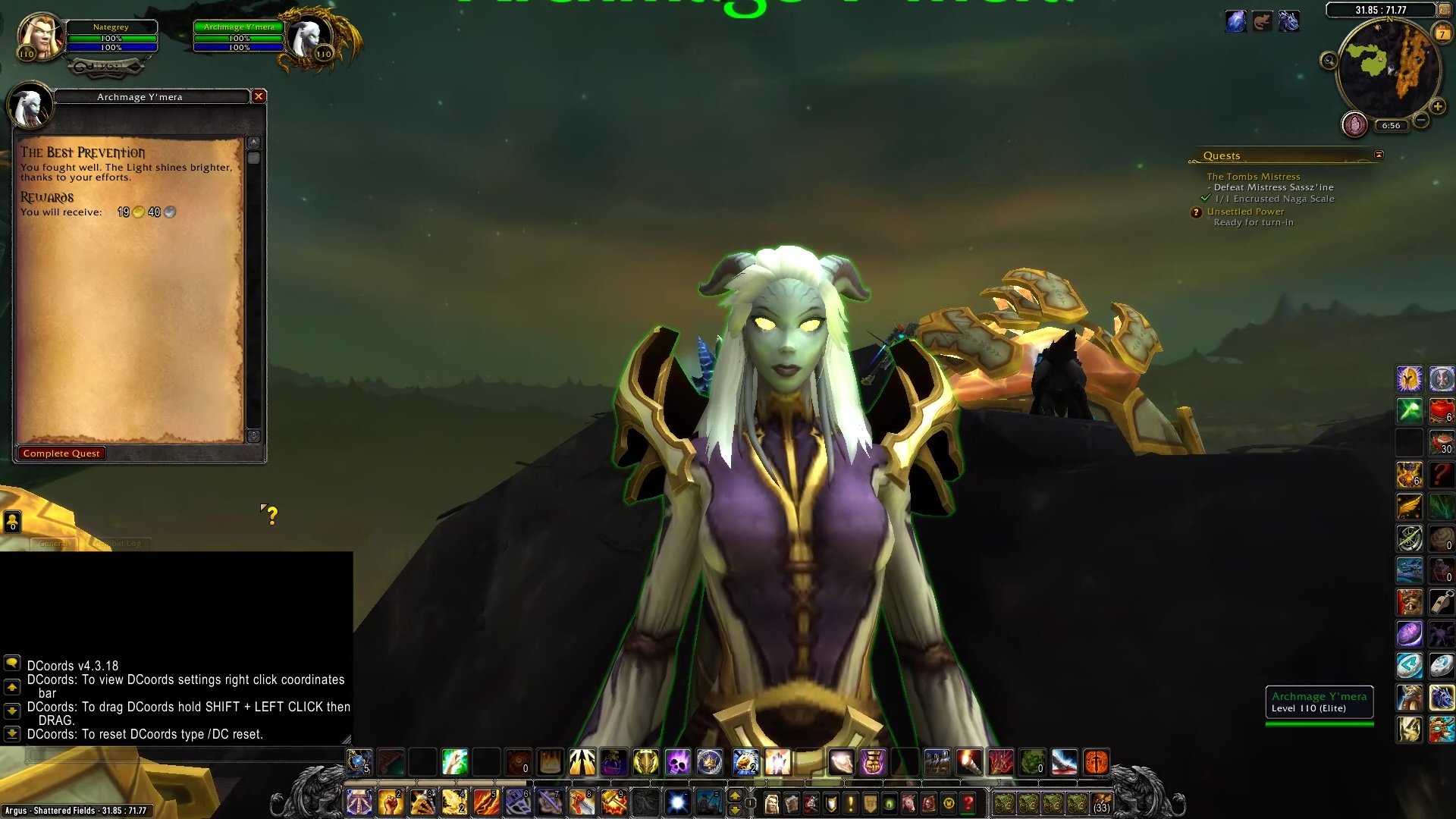 The Best Prevention
Argus Zones