High Exarch Turalyon: Our forces are ready for battle, but we still do not know where Eonar's spirit lies. You should seek Magni out at once and see if you can find her while we still have a chance. If she falls, nothing we muster will be able to stand against Sargeras.
QUEST OBJECTIVES
Meet Magni in the Krokul Hovel.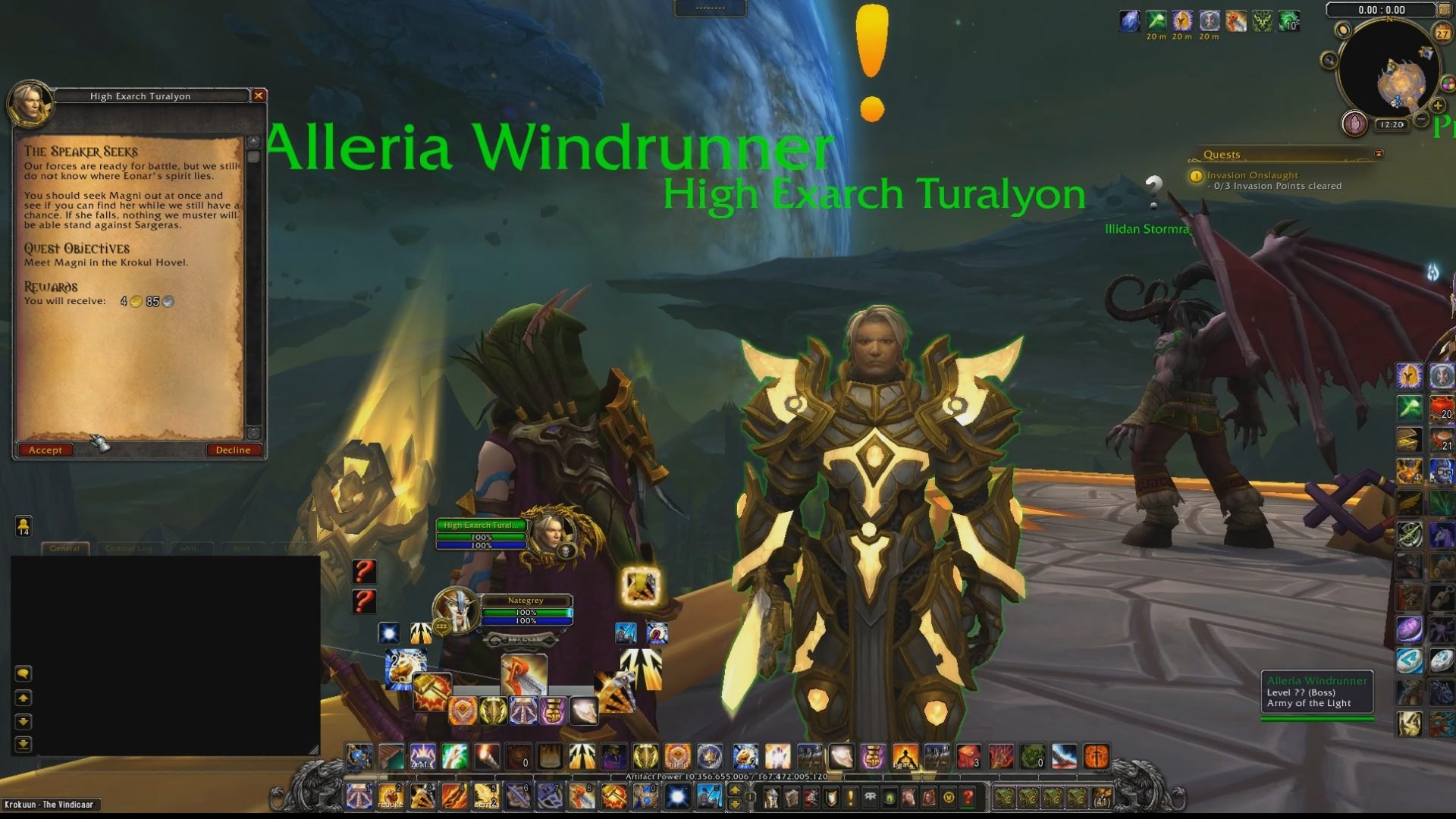 Progress
Magni Bronzebeard: This soul fragment calls ta me again, but somethin's different this time. It ain't Argus speakin'. It's… another.
Completion
Magni Bronzebeard: Ye came just in the nick of time.
The Speaker Seeks
Argus Zones