High Exarch Turalyon: Thanks to your efforts, our enemy is in disarray and their defenses inoperable. We must take the ground at the spire's base and tighten the noose around their commander's neck. You have more than earned the honor to take the warframe into battle. We will follow your lead once the way is clear.
Objectives
Use the Lightforged Warframe to take control of the Court of the Avenger.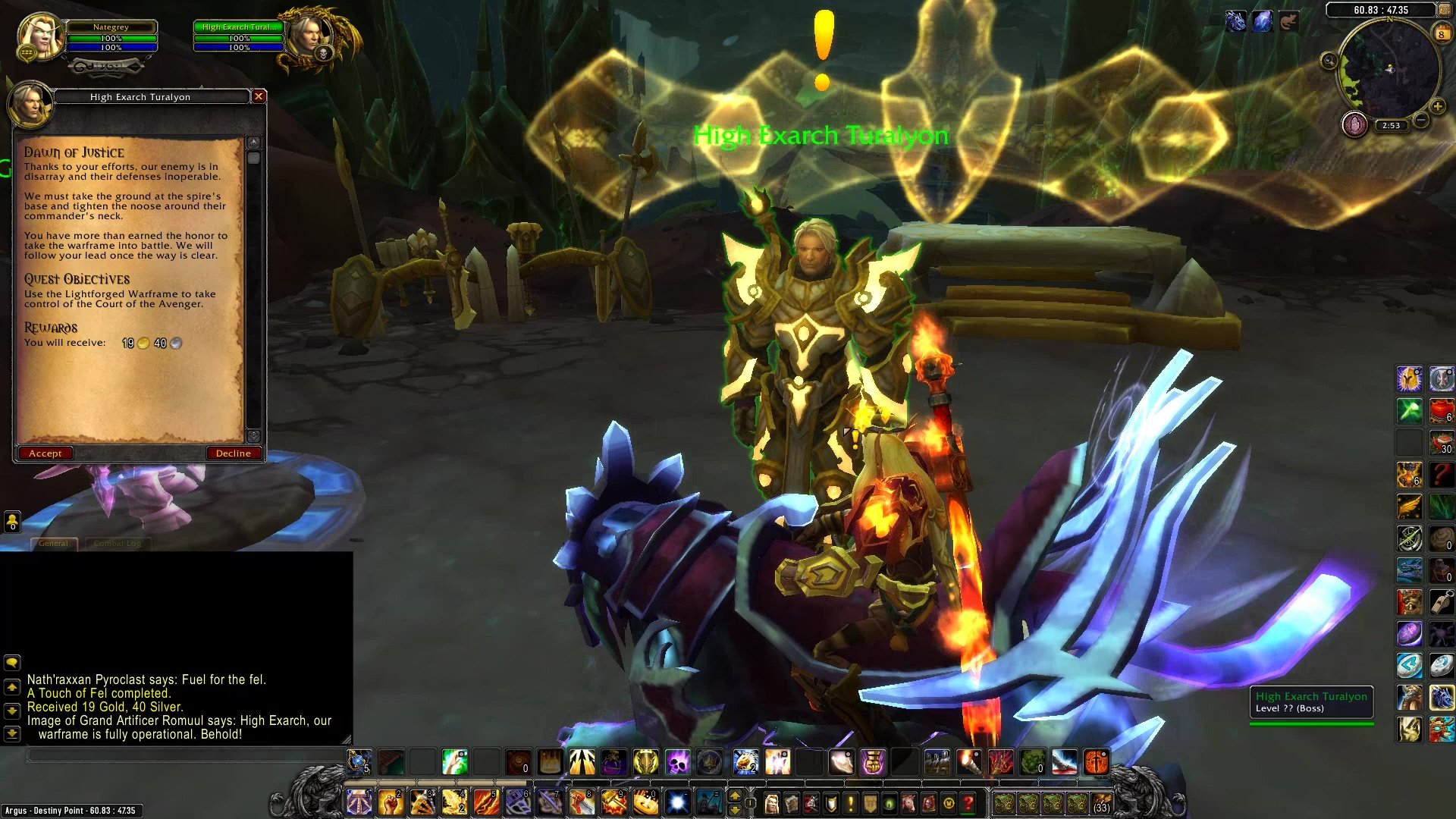 Progress
High Exarch Turalyon: Everyone, the time has come to take the central spire. Prepare for battle! We will advance on the citadel on the ground while you clear the way ahead. Expect heavy resistance. Nath'raxas will not go down without a fight. Rendezvous in the central courtyard once he has fallen. Good luck.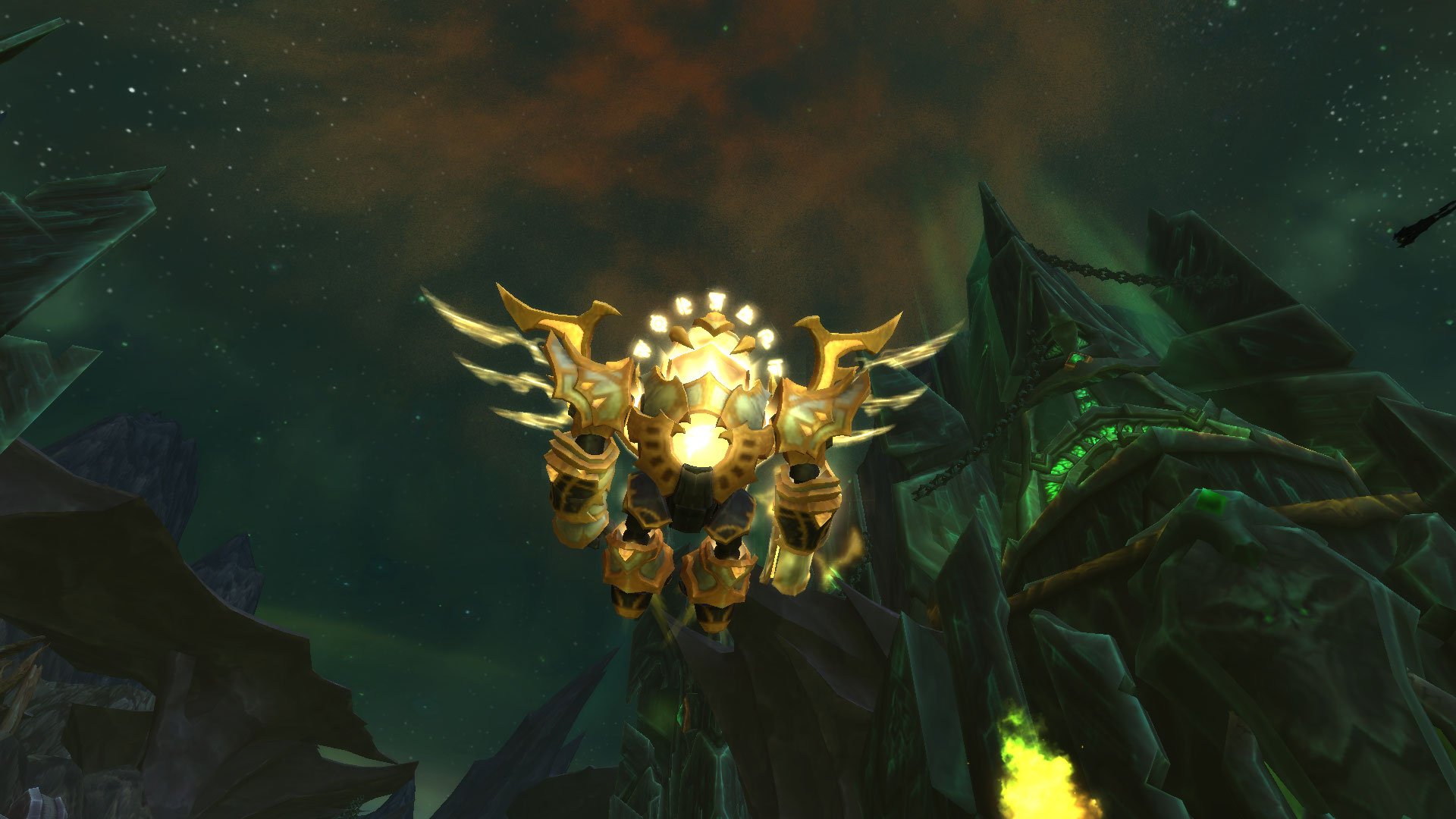 Lord Nath'raxas: The enemy has breached the spire gates. To arms!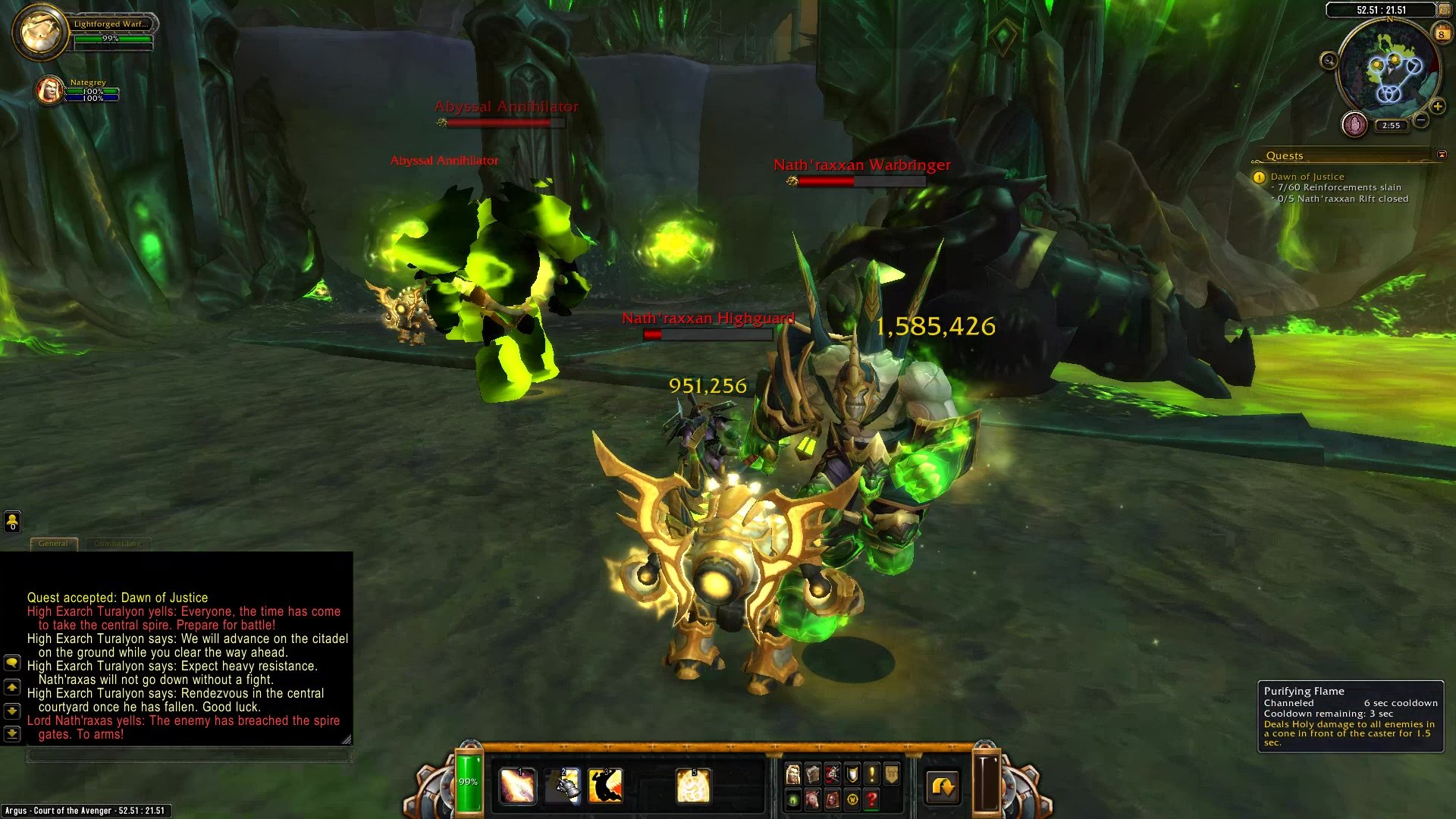 Lord Nath'raxas: Your anguished cries will be a testament to all who dare assault the Legion.
Nath'raxxan Highguard: Your death will be swift and brutal.
Nath'raxxan Felguard: I serve.
Note: These are the Nath'raxxan Rift portals required for the quest.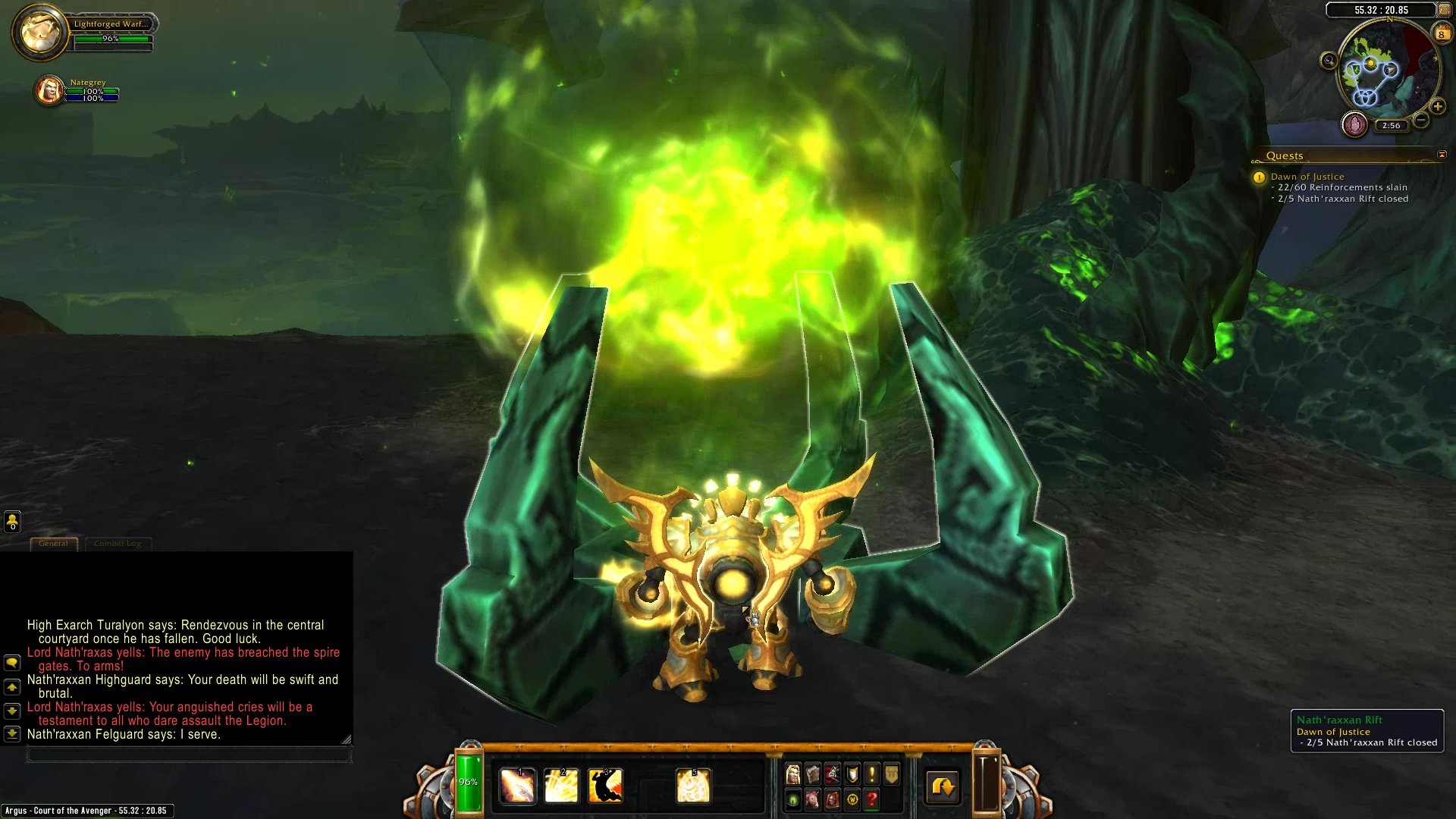 Lord Nath'raxas: Press the defense. This incursion ends here!
Nath'raxxan Highguard: We are but the beginning of the tide.
Nath'raxxan Highguard: Fragile mortals. Bow before the might of the Burning Legion!
Completion
High Exarch Turalyon: Well fought! Now for the commander.
High Exarch Turalyon: Lord Nath'raxas lies in the spire ahead. Take him down! We will be upon the courtyard shortly to finish them off. For Azeroth!
Dawn of Justice
Argus Zones