Alleria Windrunner: This Broken still retains some of his sanity, though not all of it.
I can sense some Void influence nearby, but it is isolated to small pockets. Dispelling these manifestations should help our friend here clear his mind.
Perhaps we can use the prayer fragments you found, as they still contain some Light energy.
I will try and make sense of his chattering in the meantime. Perhaps we can learn something about what is happening here.
Objectives
Dispel 5 Void Manifestations.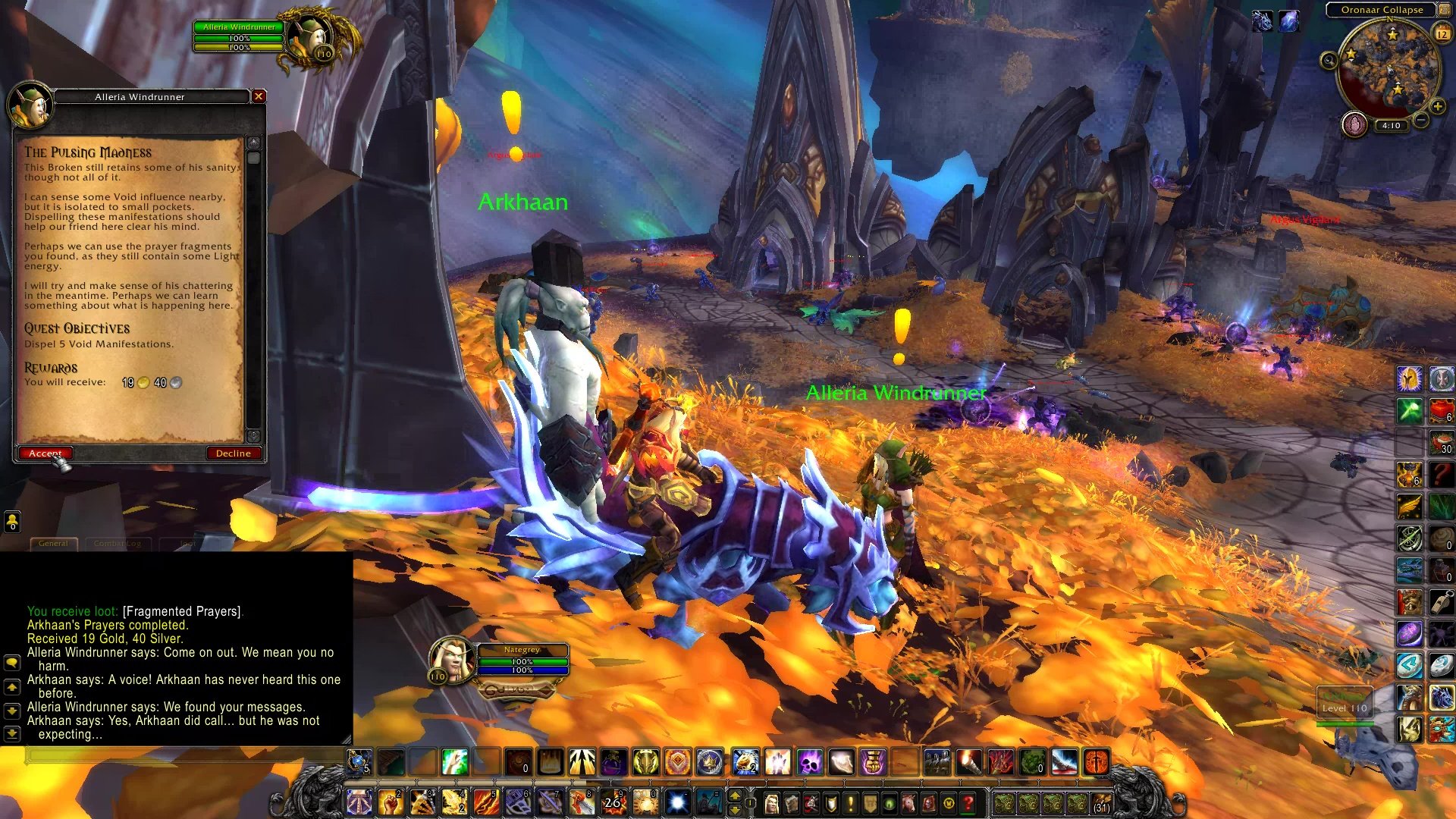 Progress
Editor's Note: The Void Manifestation is a purple orb on the ground.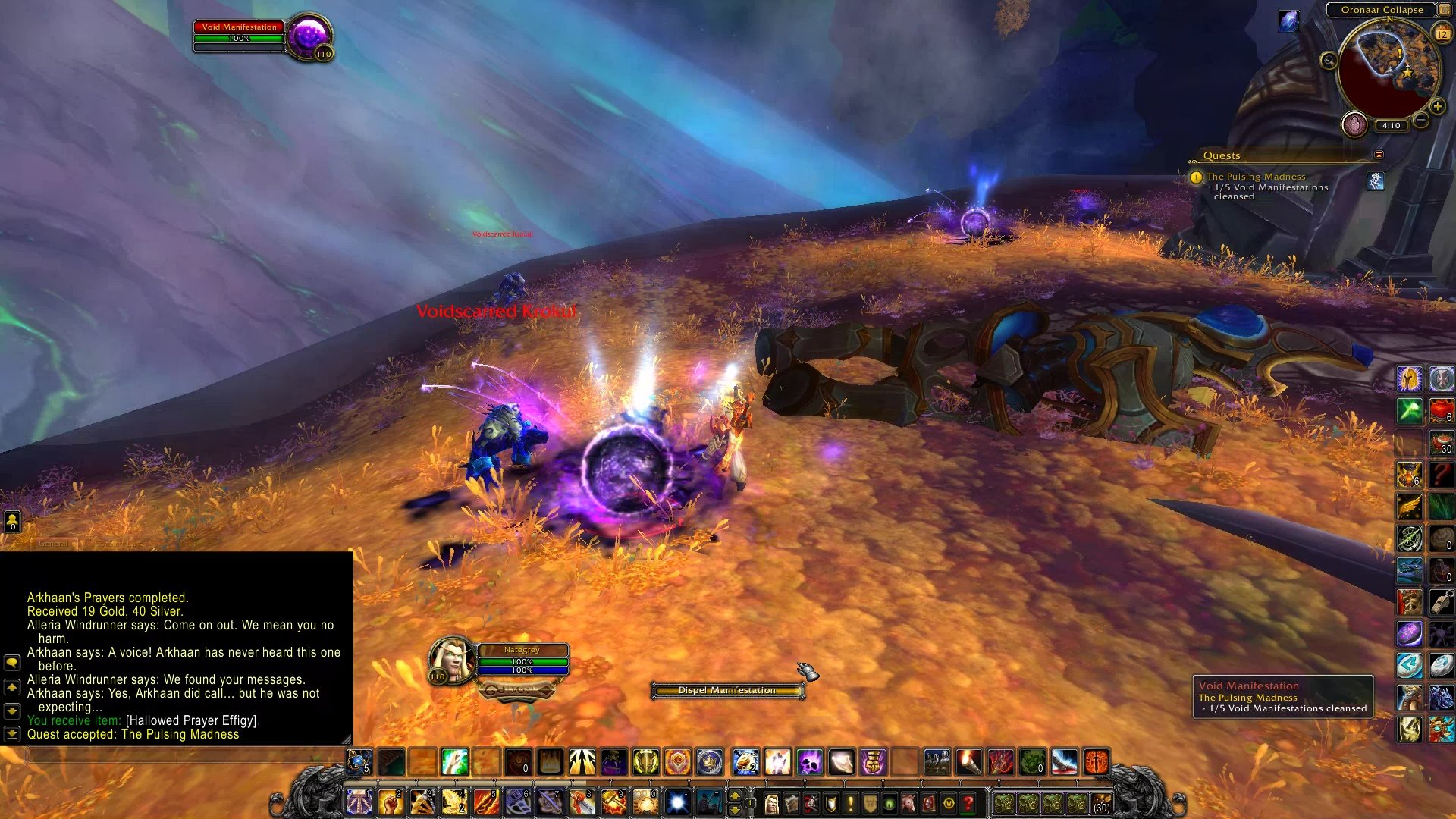 Shadow-Touched Krokul: Darkness commands me. Heed its call!
Shadow-Touched Krokul: Such power… I will show you!
Completion
Alleria Windrunner: I can feel the Void's influence retreating. Perhaps now we can find out what happened here.
The Pulsing Madness
Argus Zones