The scroll details a dark spell which steals the souls from the neighboring Krokul to create a new demon, the Ur'zul. The scroll is signed Lady Shaharazad.
Objectives
Kill 8 Eredar ritualists and Lady Shahrazad in the Petrified Forest.
Progress
Note: This quest starts from looting one of the Eredar Acolyte or Eredar Soulshaper in the Petrified Forest while doing the quest "An Argus Roper."
Lady Shahrazad: I can make you immortal. However, you first have to die!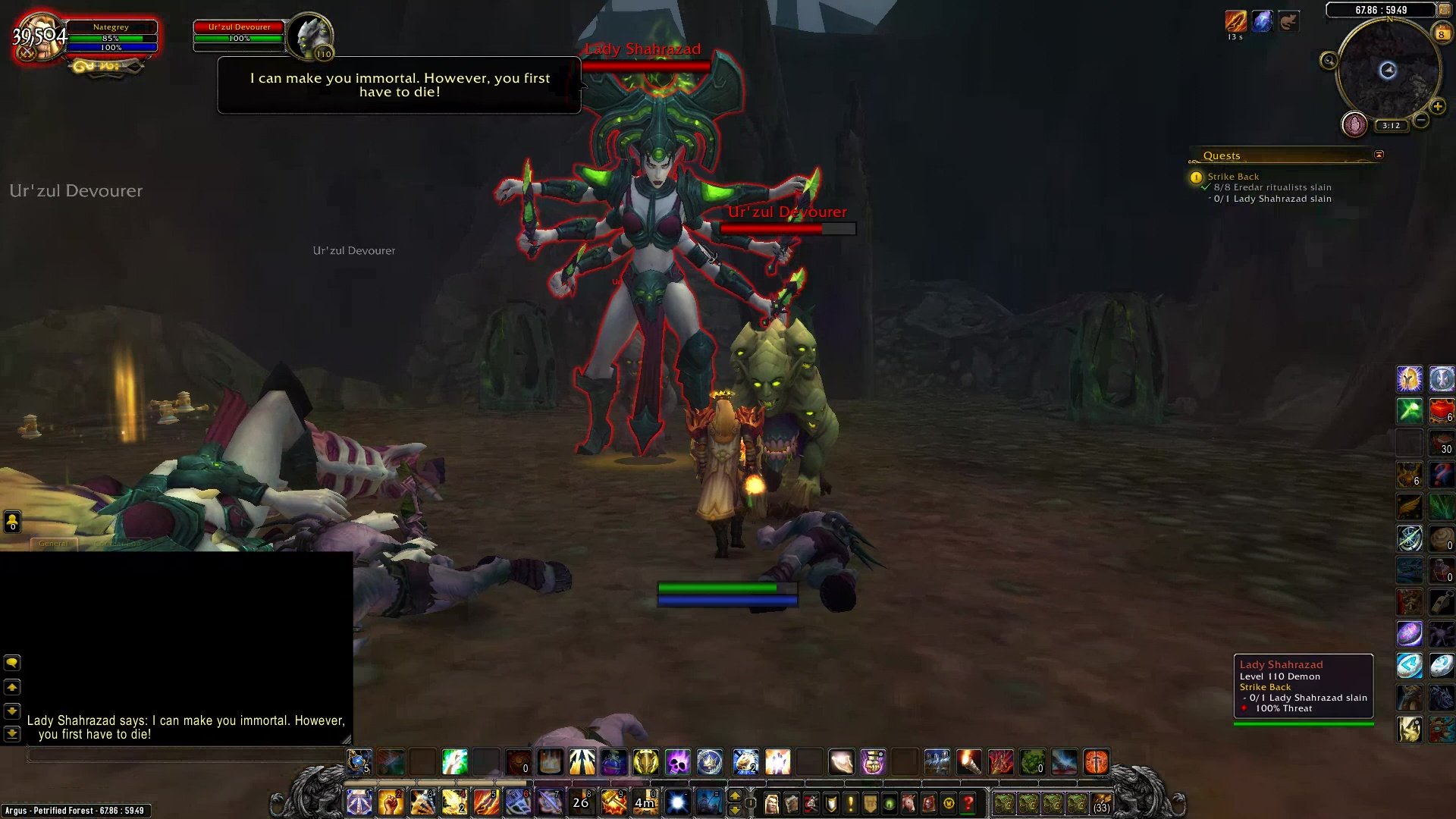 Completion
Lead Rider Jerek: You've been a great asset to my wranglers here. Please take this as a token of our gratitude.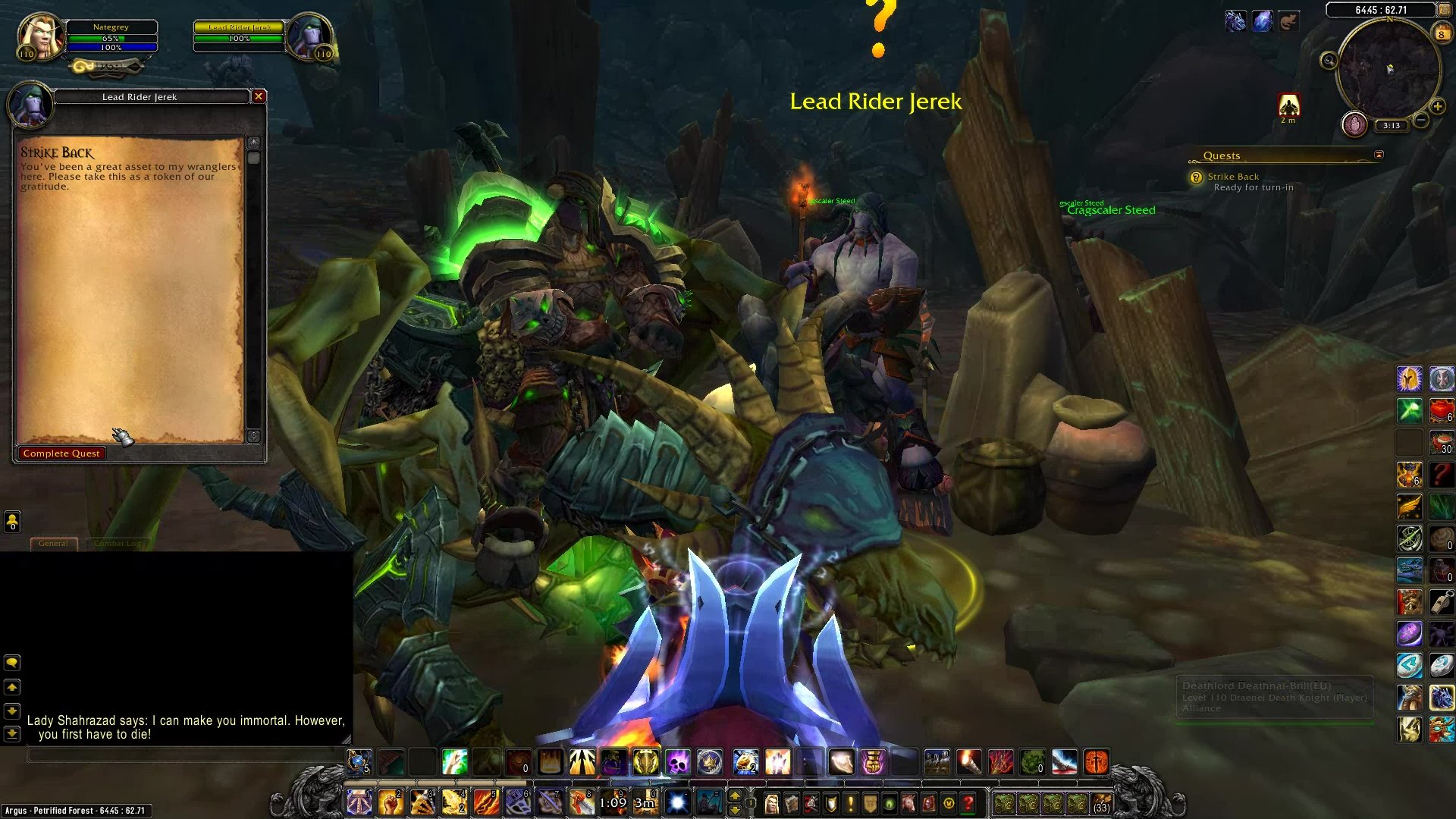 Strike Back
Argus Zones