Lead Rider Jerek: Here in this forest, species of talbuk and panthara still roam. However, the balance has been disrupted and now the panthara risk hunting the talbuk to extinction. To ensure their survival, we must decrease the number of panthara. Do not let their suffering linger. A swift death is the most merciful.
Objectives
Kill 10 panthara within the Petrified Forest.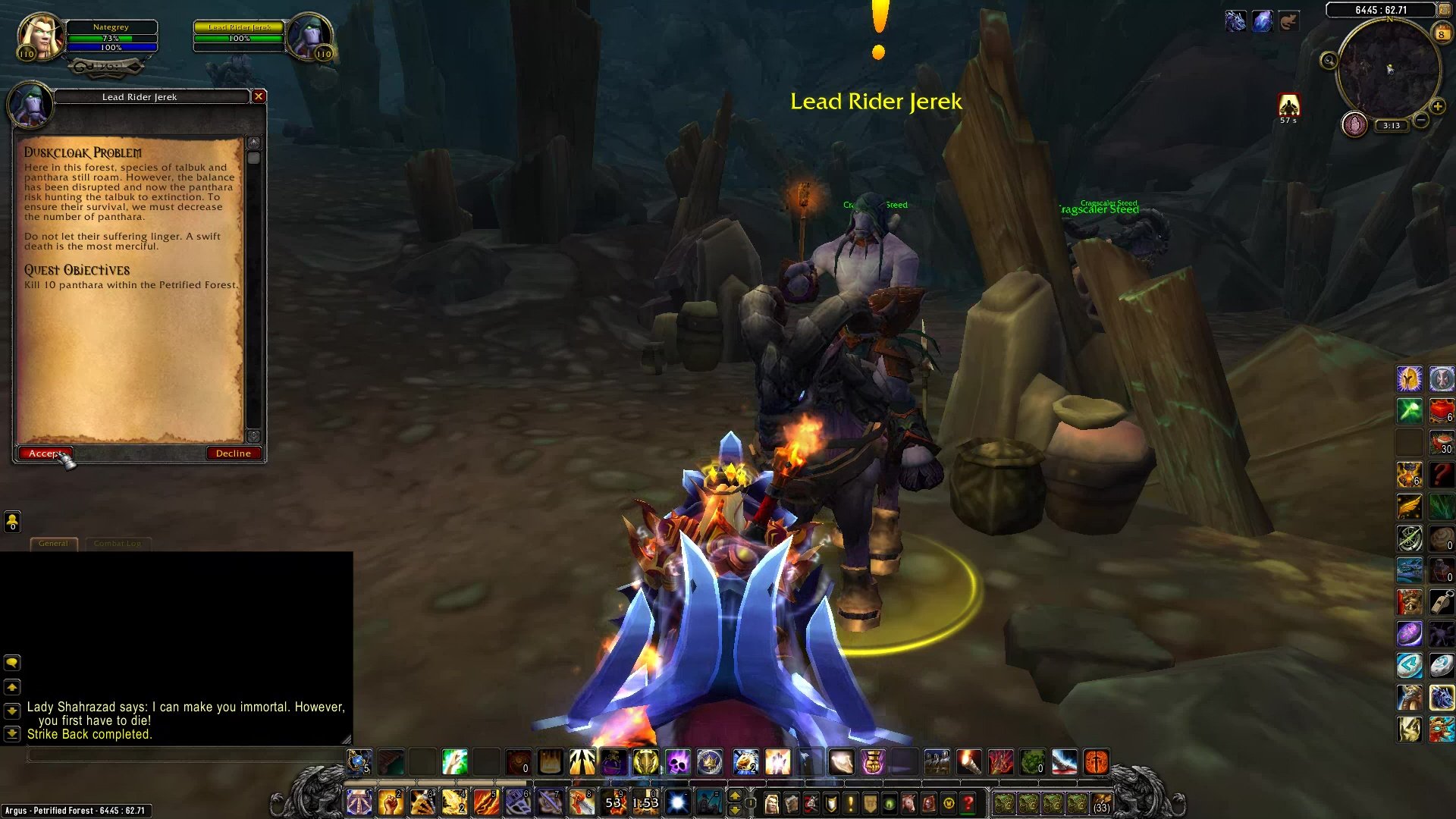 Progress
Note: Kill the Duskcloak Panthara in the Petrified Forest.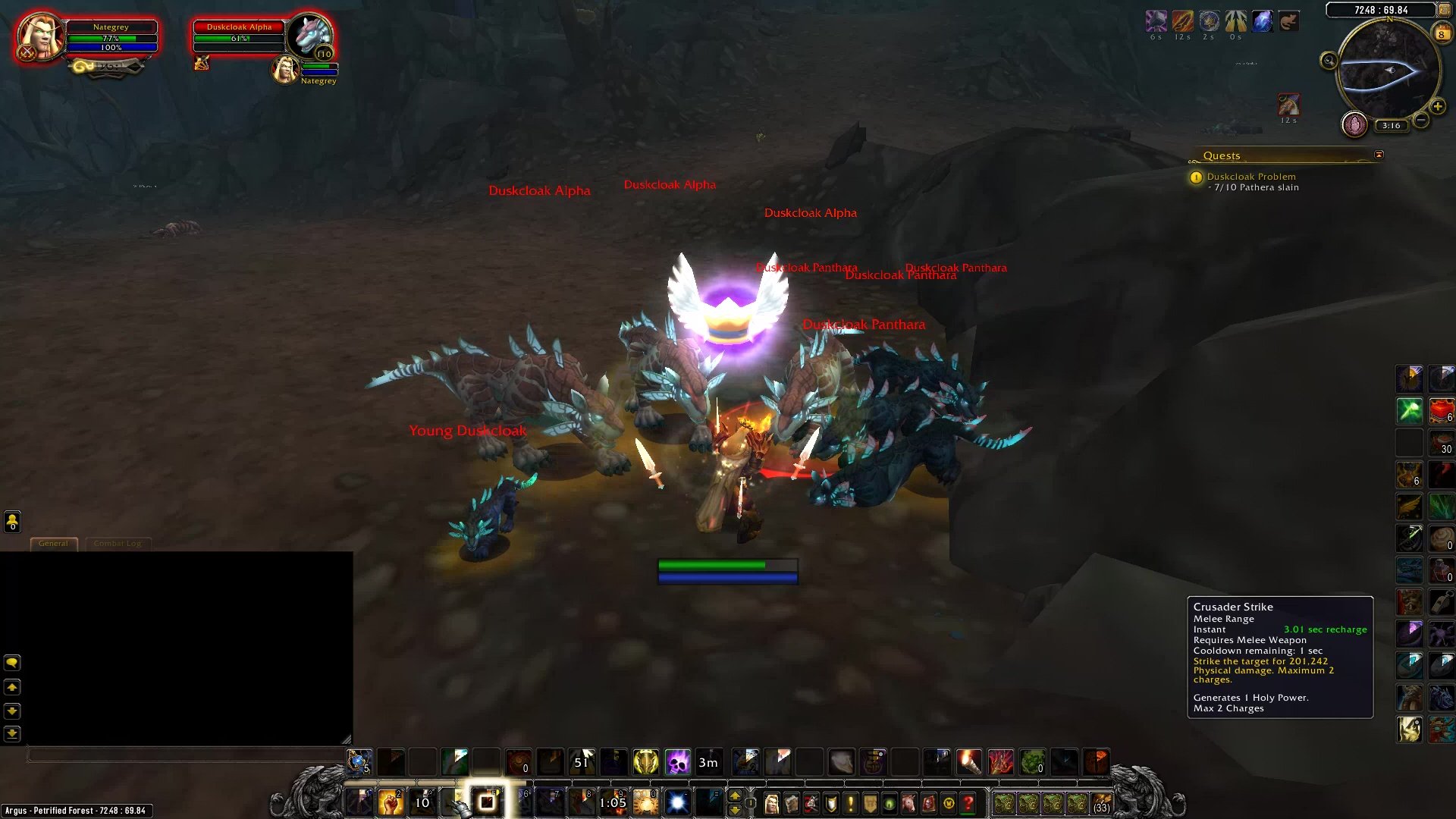 Completion
Lead Rider Jerek: Keeping balance within the forest ensures its longevity.
Duskcloak Problem
Argus Zones