Allari the Souleater: As you can see, there is little time to spare – the Legion's armies already encroach on our world. Kayn has gathered our best tacticians around the star map above us to discuss our plan of attack – your leadership would be invaluable to their efforts.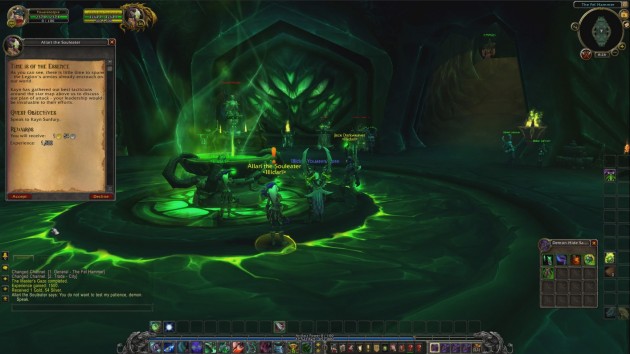 Quest Objectives
Speak to Kayn Sunfury.
Completion
Kayn Sunfury: I know that look, Master. I, too, gazed into the crucible and saw the horrors of the tomb. We must act quickly.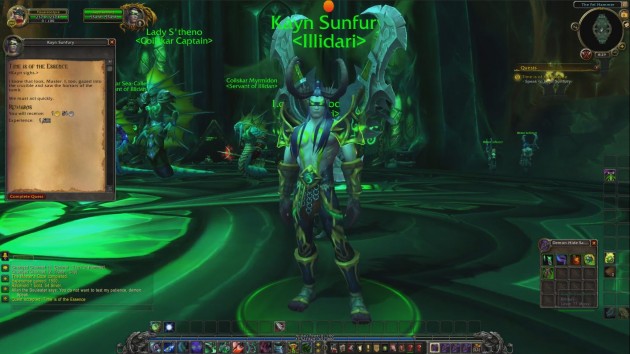 Time is of the Essence