Kayn Sunfury: Carla Felsoul was one of our best… before she answered the Legion's foul call. She now wields the Aldrachi Warblades – the soul-rending armaments of the ancient race's greatest champion, who fell only to Sargeras himself. We sent a party to track Carla down, but we have not heard from them in some time. Jace has nearly repaired a Legion communicator so we can make contact – we need only a power source. Could you ask Khadgar for assistance? Our friends in this world are few.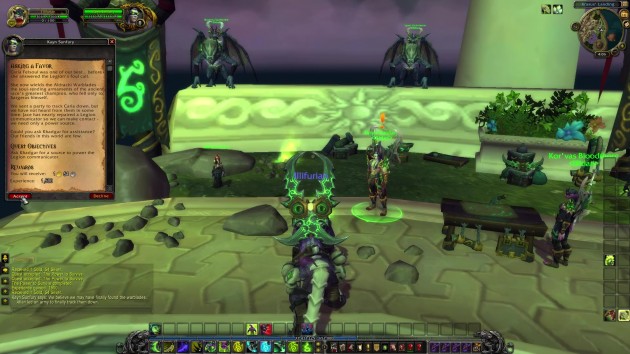 Quest Objectives
Ask Khadgar for a source to power the Legion communicator.
Intermission
Archmage Khadgar: (Name)? Councilmen, this is the demon hunter I was telling you about.
Completion
Archmage Khadgar: How goes the fight against the Legion?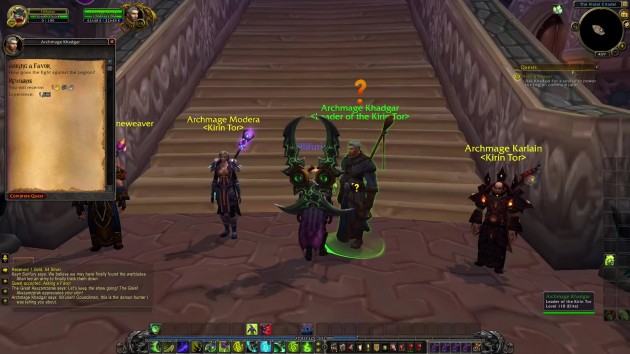 Asking a Favor