Baine Bloodhoof: Greetings champion. We are dangerously low on allies in this land and the Highmountain tribe is the only tribe in known tauren history to lock horns with the Burning Legion. I am here to lend whatever aid they need so that they can unite under the same totem once again and join us in the fight against the Legion.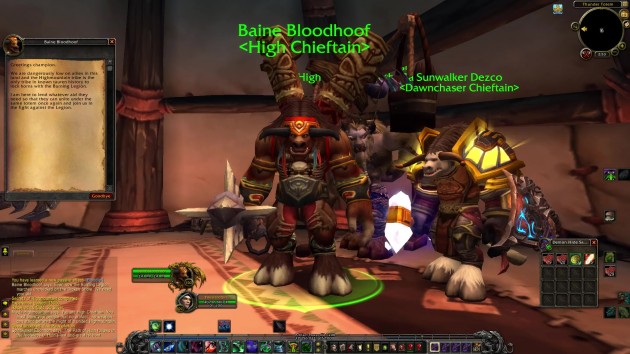 Sunwalker Dezco: The High Chieftain asked for me to join him in this negotiation. The Highmountain tribe is spoken of in our legends and remembered with reverence. It was important that we show respect for such an ancient tribe.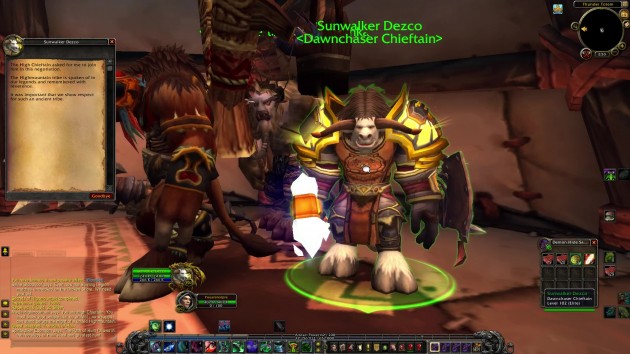 Roanauk Icemist: It has been many years since my people swore our loyalty to the Horde. The Horde aided my people in our time of need, and I am here to speak well of that accord. The Highmountain tribe is known even to us in the North, and respect must be paid.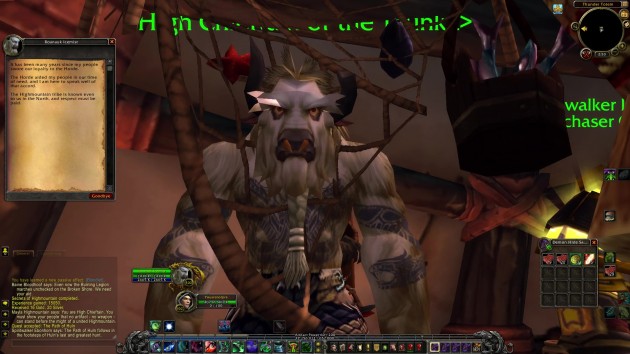 The Path of Huln
Spiritwalker Ebonhorn: Armies are vital to the success of a war. But so are symbols. For our people, few things make for a better symbol than the blessings of our most eldest ancestors. Mayla must walk the Path of Huln. The path is dangerous, and she may only bring three people with her: a spiritwalker, a chieftain, and a champion. Baine has agreed to be the chieftain, will you be the champion?
Quest Objectives
Follow Spiritwalker Ebonhorn on the Path of Huln.
Intermission
Spiritwalker Ebonhorn: The Path of Huln follows in the footsteps of Huln's last and greatest hunt.
Location: Path of Huln
Time-Lost Warbrave: The Skyhorn have tracked the beast to a nearby cave.
Huln Highmountain: Good. He must not be allowed to gather his strength so close to our homeland. We must drive him from his lair.
Baine Bloodhoof: These are no spirits. These are echoes from the past. Something bad happened here.
Location: Neltharion's Vault
Spiritwalker Ebonhorn: For Huln, the War of the Ancients did not end at the Well of Eternity. With the Legion defeated, he focused on the monster that got away.
Huln Highmountain: Sand your ground, warbraves!
Spiritwalker Ebonhorn: Welcome, my friends, to the Vault of Neltharion. Or as the world came to know him: Deathwing.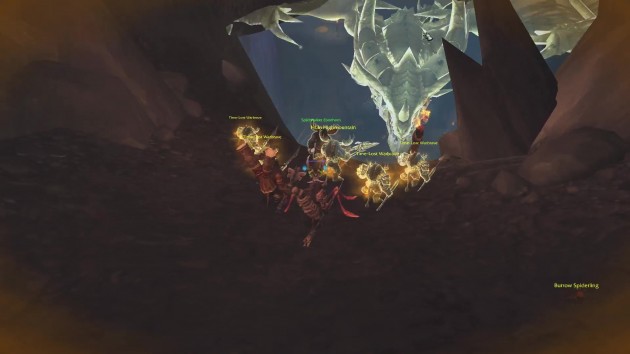 Completion
Spiritwalker Ebonhorn: Quite a drop. Mind yourself in here, this is not a safe place.
The Path of Huln