Spiritwalker Ebonhorn: The greatest time scar of all is just ahead. Khaz'goroth was the titan who shaped the world. Using his hammer against Deathwing, the aspect of earth, had dire consequences. Go, speak with Huln and witness the reason why the name "Highmountain" is feared amongst dragons to this day. Mayla and Baine have already ventured ahead.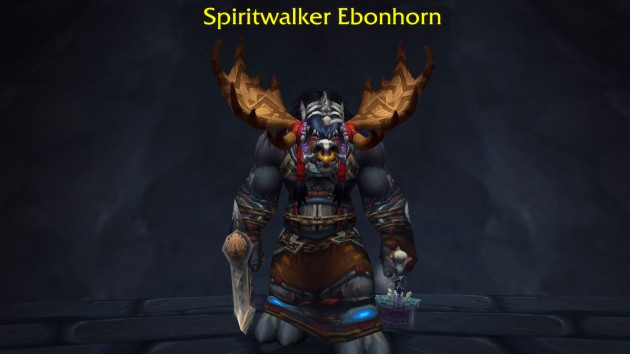 Quest Objectives
Find and aid the spirit of Huln Highmountain.
Intermission
Huln Highmountain: We have lost so many today. I did not think another champion would make it through. Come, we have a hard fight ahead of us. Are you ready?
(Ready.)
Deathwing: I will not be undone by some mortal filth! I am the Earth Warder!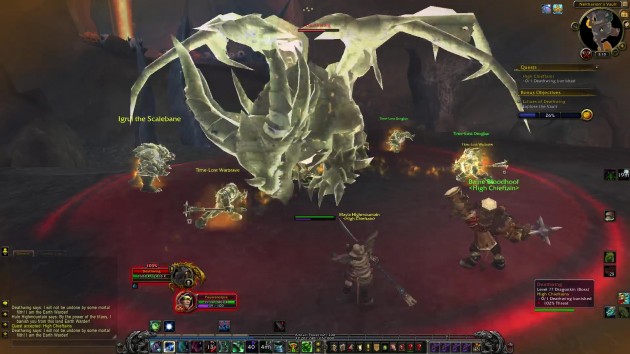 Huln Highmountain: By the power of the titans, I banish you from this land Earth Warder!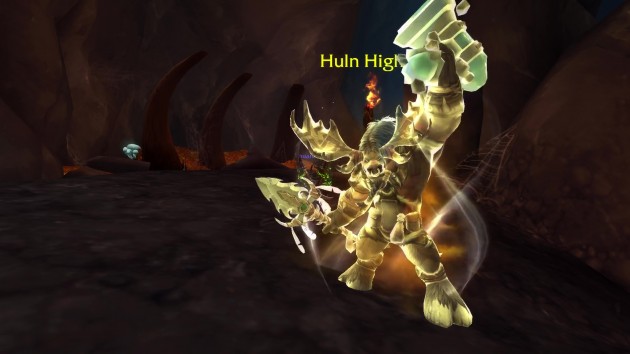 Deathwing banished: 1/1
Completion
Mayla Highmountain: The storytellers have many things to say about the last days of Huln Highmountain. But to witness them in person, even if just as an echo… Today is a day I shall remember for ages to come.
High Chieftains