Jale Rivermane: Though some of the other Highmountain look down on us for our peaceful way of life, we provide them with most of their food and heal the wounds of battle.
Those calves need to show some respect for their elders.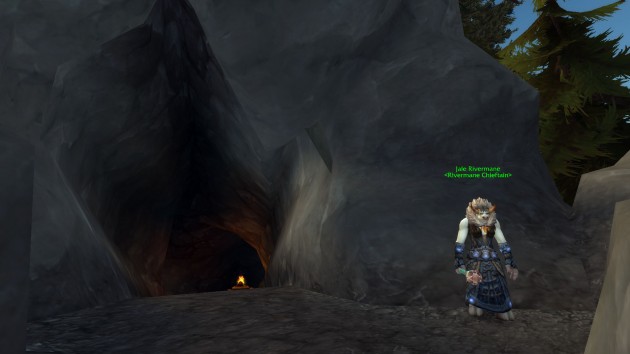 Balance of Elements
Jale Rivermane: The drogbar place their foul crystals in our cave to absorb the magic within, and then they collect them when they are saturated with power. We must recover the crystals so the magic might dissipate and be suffused back into the waters, or else the drogbar will find ways to corrupt the magic to their own purposes.
Quest Objectives
Recover 8 Empowered Crystals.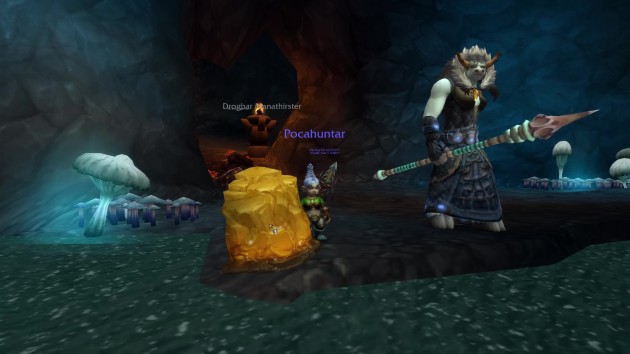 Intermission
Jale Rivermane: Let's go, (name). This moisture makes my joints hurt; let's make it snappy.
Drogbar Manathirster: The Deep will rise!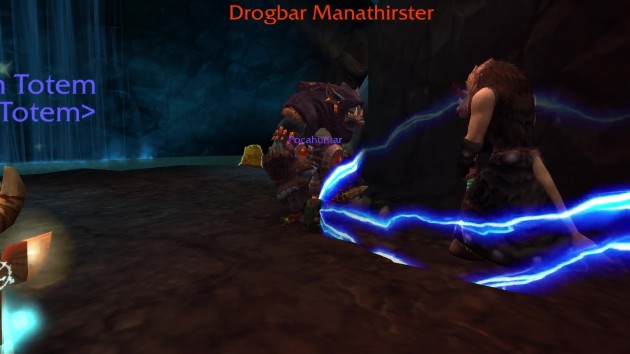 Completion
Jale Rivermane: I believe the drogbar are learning stronger magic now that they have possession of the Hammer of Khaz'goroth. With the magic now spreading back into the cave, the balance of elements will be restored and the drogbar will not last long here.
Balance of Elements