Mayla Highmountain: The Bloodtotem are led by Torok, a volatile but useful tauren chieftain. He is wary of outsiders, but I believe you have already met an emissary to their tribe — Oakin Ironbull — whom you rescued at Riverbend. Use that small thread and you may be able to bring the Bloodtotem back into the fold. Highmountain needs them if we are to defeat the drogbar and reclaim the Hammer of Khaz'goroth. Be on your guard, (name).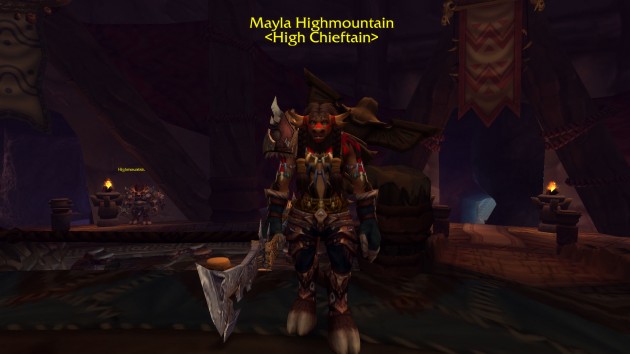 Quest Objectives
Meet Oakin Ironbull at Cliff's Edge.
Completion
Oakin Ironbull: Outsider, you are one of few from beyond Highmountain who has made it into these woods alive. With me vouching for you, the Bloodtotem have been given a no-kill order by Torok.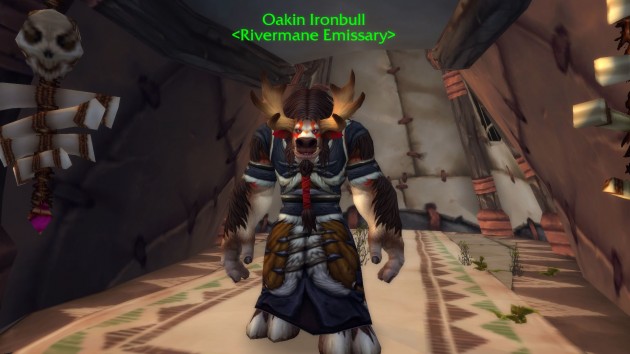 The Bloodtotem Tribe