Navarrogg: The Bloodtotem have always been a treacherous tribe to deal with, but I never expected them to accept the offer of a demon. They must be stopped before tehy destroy all of Highmountain.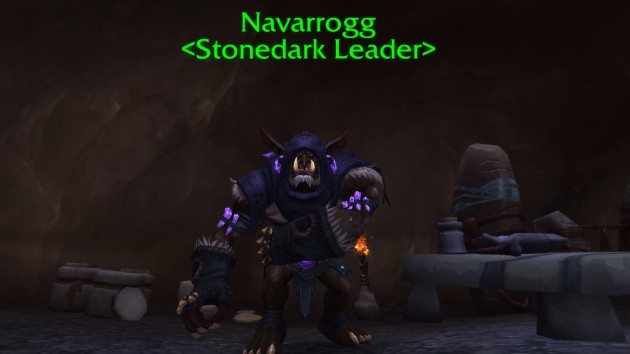 Pet Rocks
Navarrogg: I raise creatures born of the earth to help defend myself and my people. When I was captured, I ordered them to stay behind at our home, but they are often disobedient and likely tried to follow me. If they did, I fear the Bloodtotem may have captured them, or worse. In my current state, I can't muster the strength to find them. If you find them, it would be much appreciated.
Quest Objectives
Find Navarrogg's pets.
Completion
Navarrogg: Frag has fallen? The youngest of my pets was perhaps my most dear… curse the Bloodtotem and their cruelty!
Pet Rocks