King Mrgl-Mrgl: The leader of the Cavemoss makrura, Clawdayshus, has been ordering raids into the Cavemoss village to steal the young for snacks. This isn't going to do at all. In order to prove their power, Murky and the tadpoles must destroy him as well! This is a job for murlocs.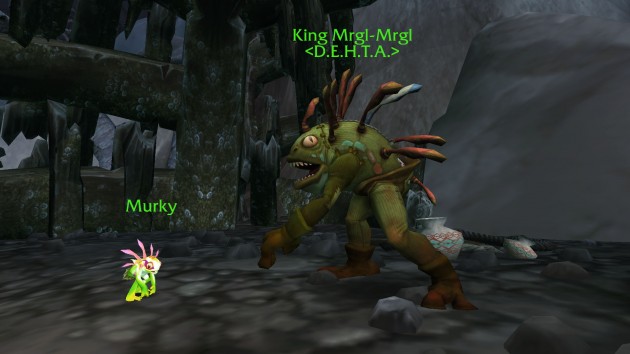 Quest Objectives
Kill Clawdayshus.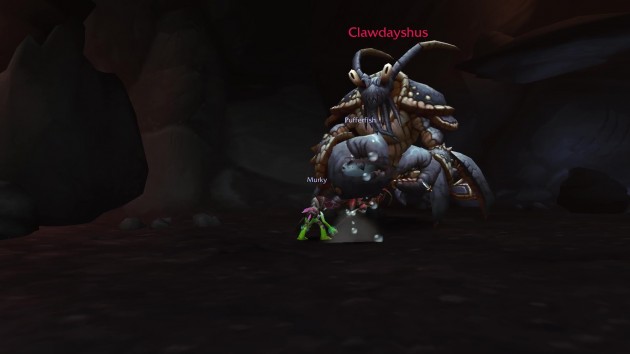 Reward: Shoulder or Legs (iLevel 750)
Intermission
King Mrgl-Mrgl: This cave belongs to the Murkloc tribe!
Completion
King Mrgl-Mrgl: You did it! Murky will make a great leader for the next generation of the murlocs here. I can't help but feel sad over losing my little buddy, but you've got to let them go sometime.
Oh, the Clawdacity!