King Mrgl-Mrgl: Murky is my favorite little fella. However, in order to lead a change in the murloc population here, he needs some awesome abilities. There are a lot of pufferfish around in the water, and I think that they could be a good resource for him. Kill a few and collect their eggs for Murky.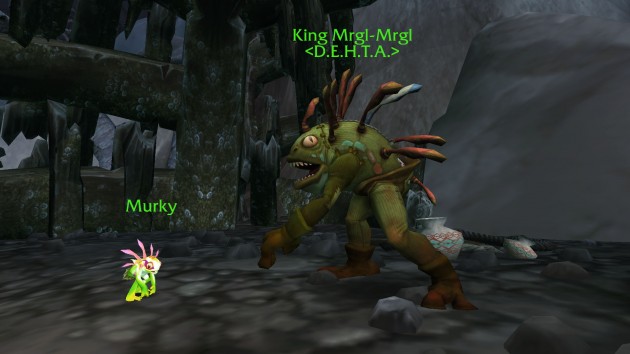 Quest Objectives
Collect 5 Pufferfish Eggs.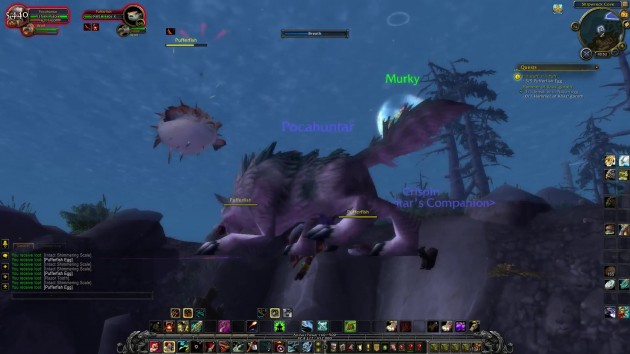 Completion
King Mrgl-Mrgl: Pufferfish have this impressive ability of… exploding. They could be a powerful tool for Murky.