Spiritwalker Ebonhorn: Shadowsong had one last favor to ask of Huln: Defeat the lord of the Nathrezim: Tichondrius. With his defeat, the attack on Azsharah would fail and balance could be restored.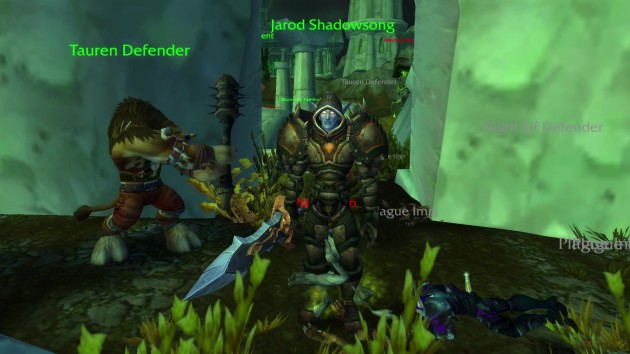 Quest Objectives
Defeat Tichondrius.
Rewards: Ring or Cloak iLevel 705.
Intermission
Huln Highmountain: This demon will fall to the Eagle Spear, Shadowsong. Play with your imps while I do the real work. Next one is on you.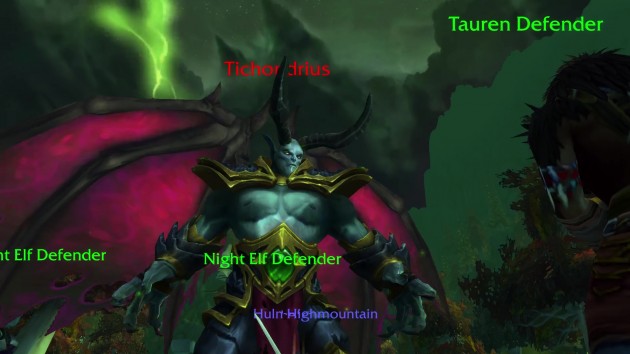 Tichondrius: Kneel before your new masters! You will never defeat us! We are Legion! Your world is ours now! You will not stop me! I will not fail!
Spiritwalker Ebonhorn: Huln cast Tichondrius out of this world with the Eagle Spear.
Completion
Spiritwalker Ebonhorn: He returned to his homeland after the War of the Ancients and it was renamed in his honor.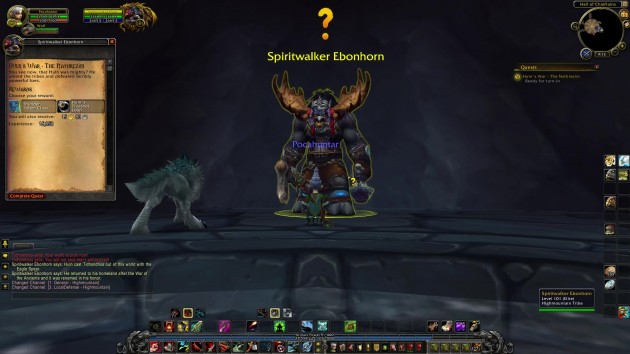 Huln's War – The Nathrezim