Oakin Ironbull: All Bloodtotem and distinguished guests must go through a trial of blood in the cavern beneath this outpost. I hope it's a good sign that they wish you to participate in this rite of passage. You will need to show proof of your deeds, defeat a Warmonger in single combat, then perform sacrifice at an altar deep in the cavern.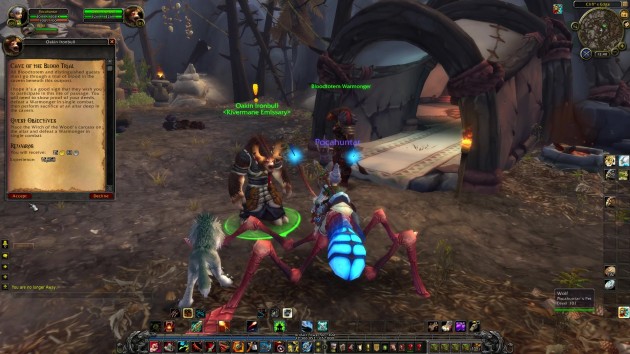 Quest Objectives
Place the Witch of the Wood's carcass on the altar and defeat a Warmonger in single combat.
Intermission
Oakin Ironbull: Meet me in the cave below, (name). They'll want to see the corpse of the harpy you slew.
Location: Cave of Blood Trial
Oakin Ironbull: (Name) is here to meet with Torok. He/She slew the Witch of the Wood.
Bloodtotem Trapper: What must we give in return?
Bloodtotem Warmonger: Everything!
Bloodtotem Trapper: I guess that isn't so bad…
Harpy Placed on Altar: 1/1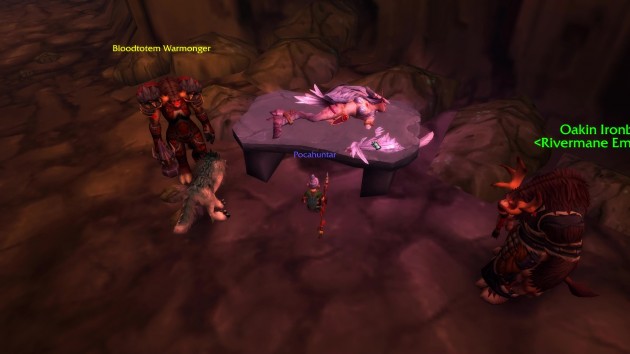 Bloodtotem Warmonger: A challenge? Let's see what this one is capable of!
Bloodtotem Warmonger defeated: 1/1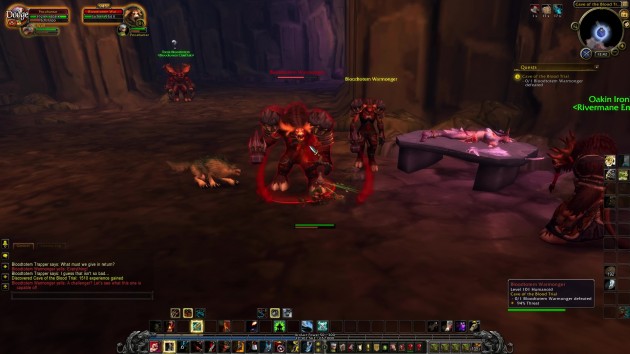 Torok Bloodtotem: He went easy on you, outsider. Come, speak.
Completion
Torok Bloodtotem: They said an outsider would wield the Hammer of Khaz'goroth. I doubt you could even lift it.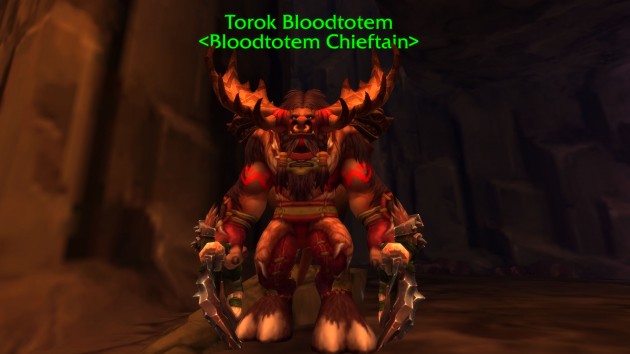 Cave of the Blood Trial