Razik Gazbolt: The howlers in these hills travel in packs. Three against one isn't a fight I want to pick. Luckily those wolves are no match for my engineering skills! I just put the finishing touches on the prototype of a device that will help scatter the pack. All I need now is some ammo… Snatch me some rabbits from the meadow south of here, and I'll let you be the first to try out the hand cannon.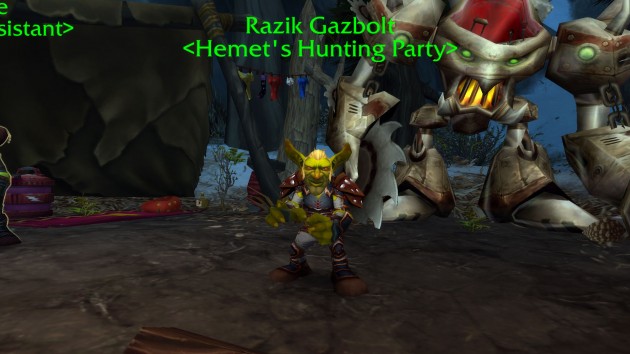 Quest Objectives
Catch rabbits in Sunfrost Glade.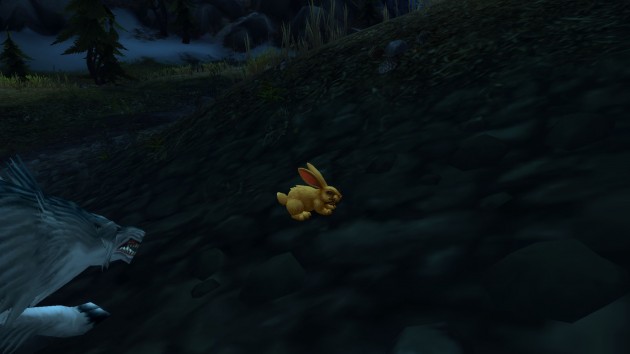 Completion
Razik Gazbolt: Have you snatched the rabbits yet? Hmm, these rabbits are a bit bigger than I thought, but we shoudl still be able to stuff a few of them into the hand cannon.
Critter Scatter Shot