Spirit Walker Ebonhorn: Your coming was foretold, and not only to my people it would seem.
Spirit Walker Ebonhorn: If we have one good fortune in this it is that Dargrul has no knowledge of how to use the hammer. He keeps thinking of the hammer as a weapon instead of a tool of creation. Even so, he has imprisoned our tribesman in fists of stone summoned from the earth. Our weapons have proven useless against this magic. The artifact you bear also has great power. It may have enough magic to undo these fists.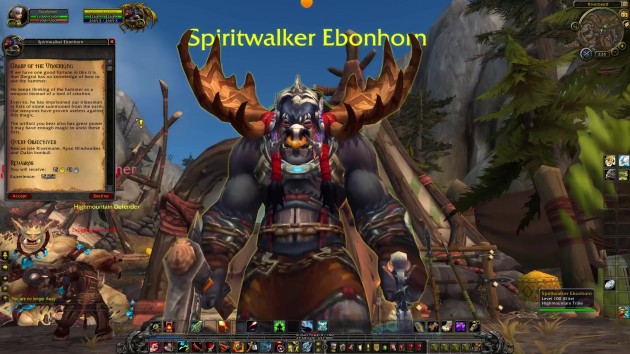 Quest Objectives
Rescue Jale Rivermane, Ayan Windwalker, and Oakin Ironbull.
Ayan Windwalker (Skyhorn tribe): Thank you champion. But be careful, the drogbar Underking wields a tool of the titans.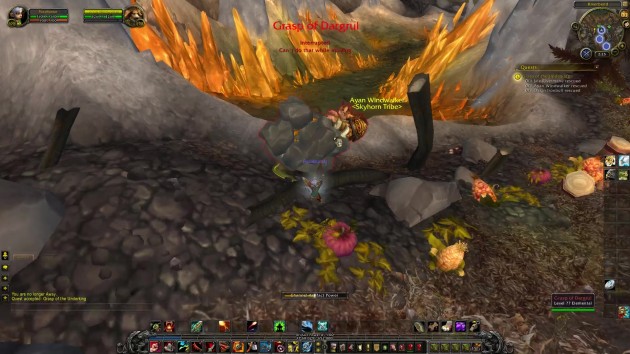 Jale Rivermane (Rivermane Chieftain): You… you have come, as Ebonhorn said you would. This is a good day indeed.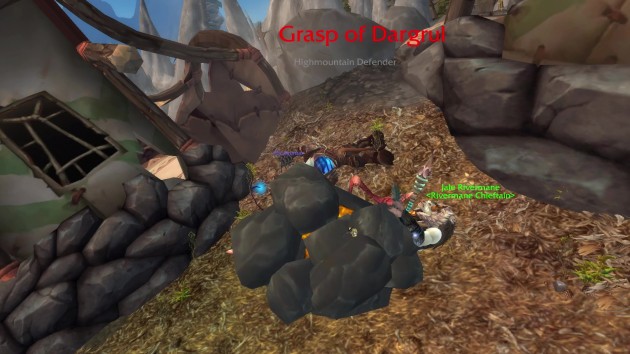 Oakin Ironbull (Rivermane tribe): The power of that artifact… you truly are as strong as the prophecy said…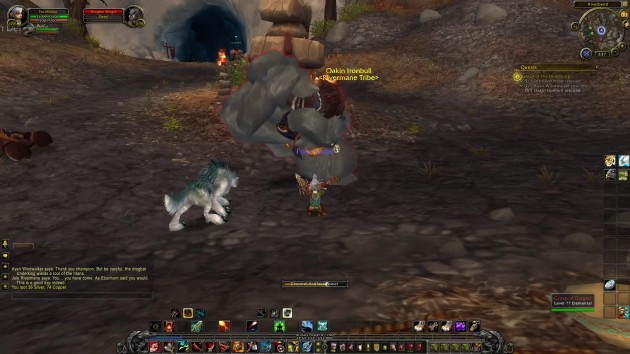 Completion
Location: Bitestone Enclave
Warbrave Oro: It has been an age or more since the drogbar last walked the surface in such numbers. They became the dark stories we tell children.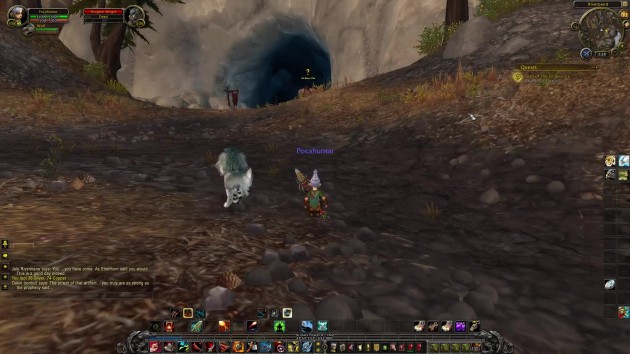 Grasp of the Underking