Hemet Nesingwary: Aye, when we were out huntin' on the coast, we ran into this ridiculous lad in a costume. He says he's trying ta blend in with the murlocs… but I'm pretty sure he's just not right in the head. One of ours stayed behind to keep an eye on him when we headed back to camp… mind checkin' it out? Ye can ask Tamara over there for a ride.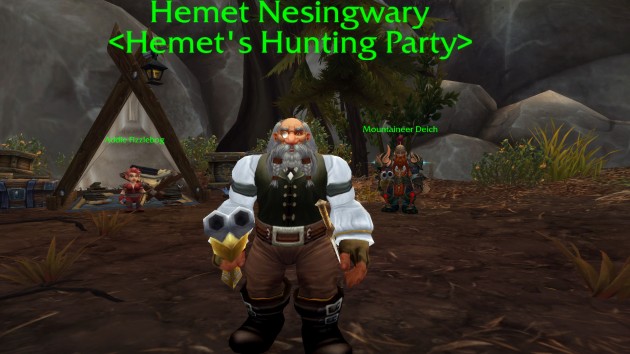 Quest Objectives
Speak to Tamara and fly to Shipwreck Cove.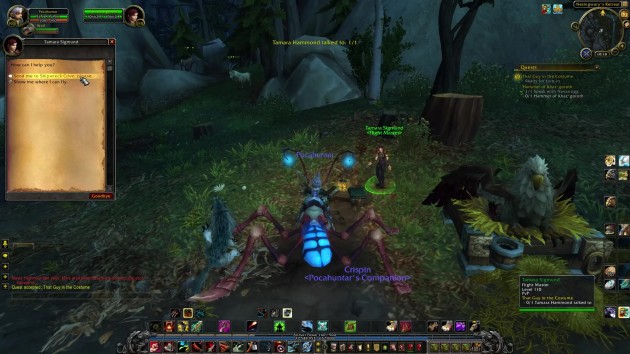 Intermission
Nelson Flynn: Yea I stayed back while Nesingwary moved on. Why don't you go check on that murloc guy?
King Mrgl-Mrgl: Murky, we need you to get stronger! The fate of this coast depends on it!
Murky: Mrrglrrgl!
Completion
King Mrgl-Mrgl: Hello, adventurer! Here to help me and Murky out?
That Guy in the Costume