Jale Rivermane: The drogbar and their earthen furies have overrun the cavern. They're perverting the magic within and destroying the elementals that have forever dwelled in this place. Let's work together to remove them from this sacred cave. We must cleanse the cavern of the drogbar.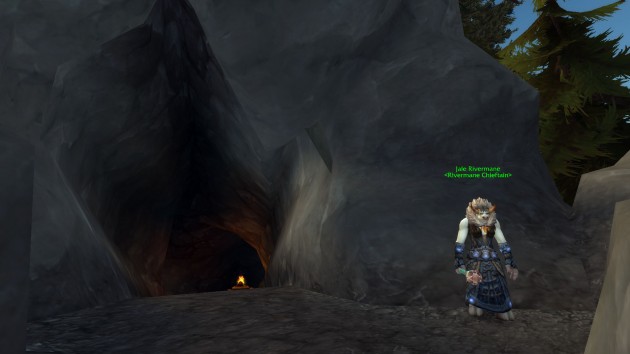 Quest Objectives
Slay 6 Drogbar Manathirsters or Violent Crageaters.
Intermission
Jale Rivermane: Let's go, (name). This moisture makes my joints hurt; let's make it snappy.
Drogbar Manathirster: I'm going to enjoy guttin' you.
Jale Rivermane: We tried peace, now we try war!
Jale Rivermane: Get out of my cavern! I didn't spend a lifetime nurturing its magic only to hand it to you upstarts!
Completion
Jale Rivermane: The cave is nearly restored…
Invading Spelunkers