Mayla Highmountain: Dargrul the Underking is using my people as fodder for his new toy and army. He thinks by defeating us it will prepare him for the coming of the Burning Legion. When I'm done with him, he will wish he had faced the Burning Legion instead.
Mayla Highmountain: If you are here to help, then help. If you are here to talk to me, help first. We need to crush these elementals before their rage wipes out the bluffs.
Quest Objectives
Destroy 6 Enraged Darkshards.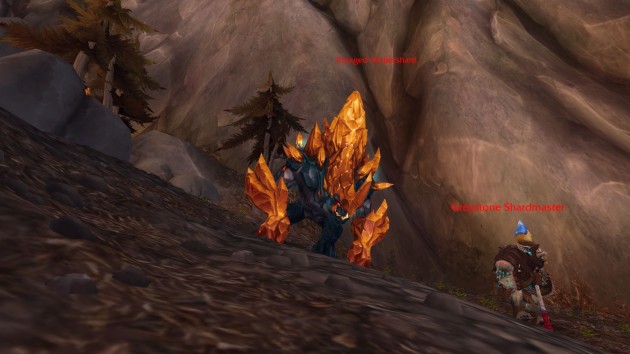 NOTE: The Enraged Darkshards attacking Mayla and her team won't count toward credit for this quest. Try those that are standing still around. However, there are more inside the cave to the northeast.
Completion
Mayla Highmountain: It has been a long time since the earth itself has moved against us like this.
No Time to Talk