(Senegos is focused.)
Projection of Senegos: I sense it now. In the ruined building, to the east. One of these cretins must have tapped deep into the ley line. I suspect he will be heavily defended, (name). Once again, the well-being of my brood is in your hands.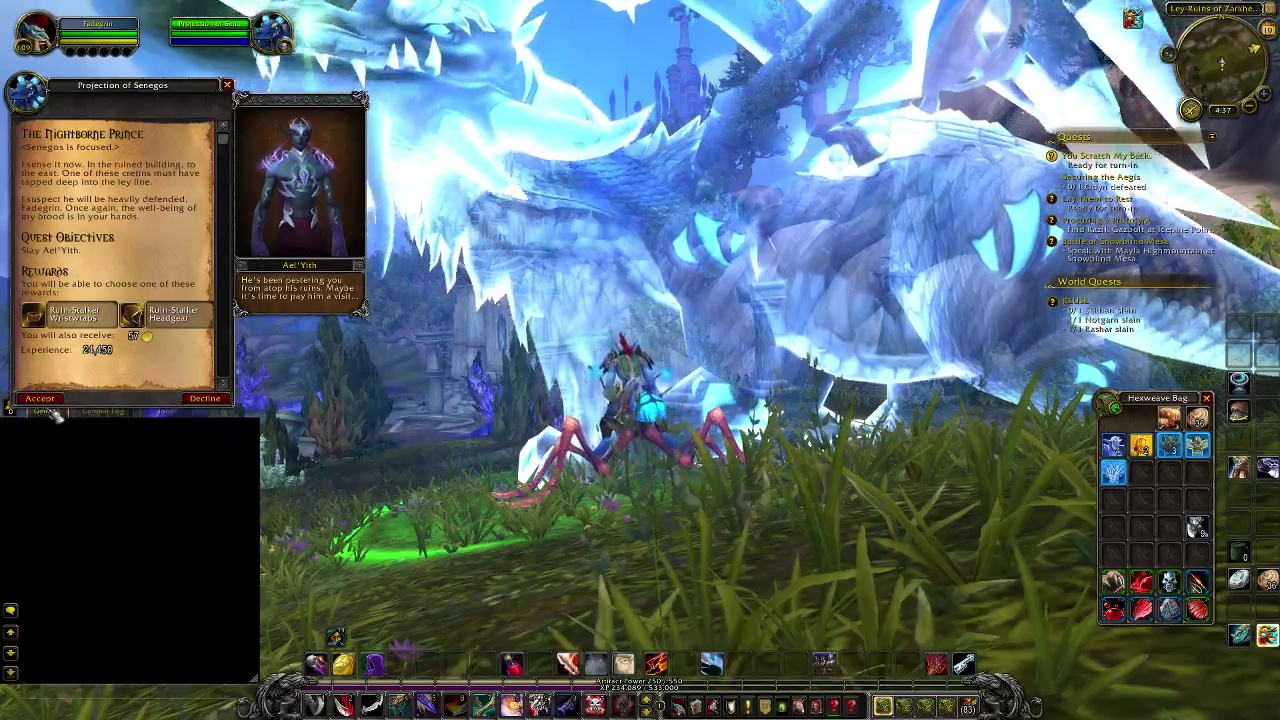 Quest Objectives
Slay Ael'Yith.
Progression
Ael'Yith: Did that dragon send you, interloper? Or was it that beggar, Runas? No matter. Soon you will all kneel before Azsuna's new prince! What's this? Have the peasants come to grovel before their prince? You rats aren't fit to touch the hem of my robe! I need… more… power! Yes… YEEESSSSS! Forget the ley-lines, brothers! We shall feast on the dragons instead!
Completion
Stellagosa: He may not be slain, but at least he is gone. Without their leader, the mindless withered should soon scatter and die.
The Nightborne Prince