Prince Falondis: The echoes of Nar'thalas still haunt me, and I cannot bear the pain of this accursed town any longer. I may still be able to get you closer to the Tidestone, however.
(Falondis' eyes narrow in newfound determination.)
We will need to skirt around the edge of town. Follow me.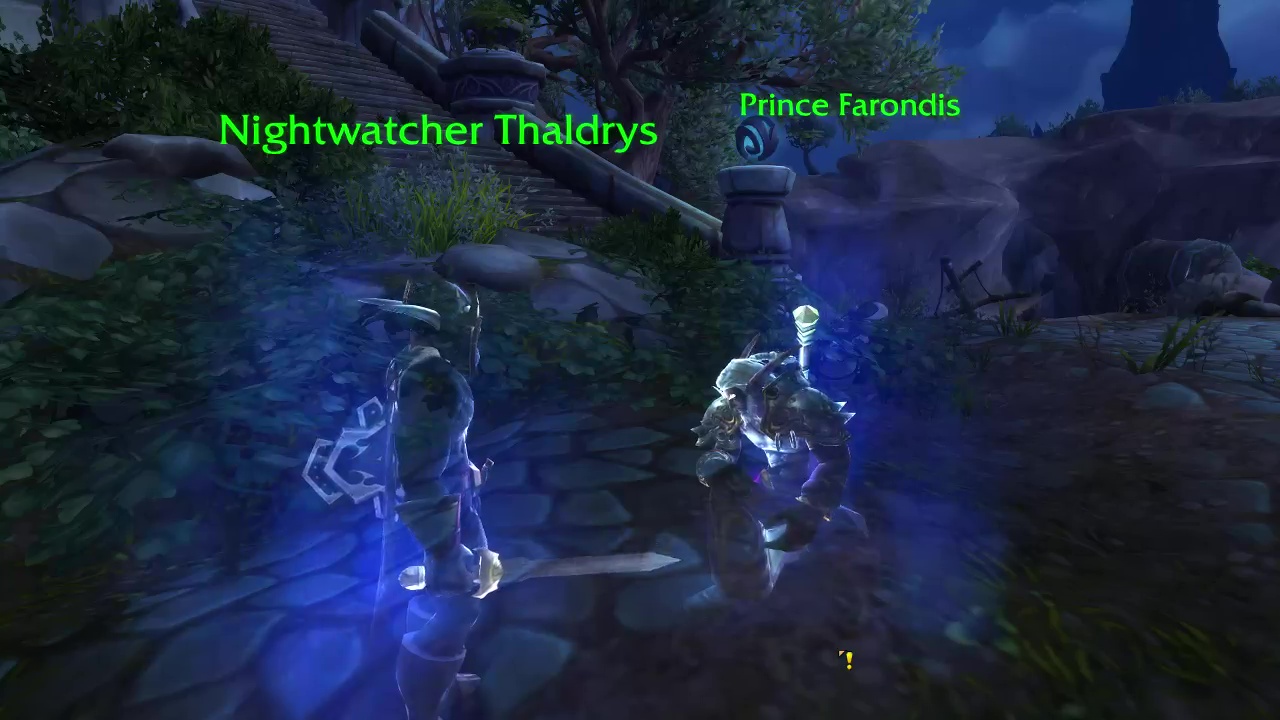 Quest Objectives
Escort Prince Farondis around the edge of Nar'thalas.
Progression
Prince Falondis: This is too difficult. I cannot look my people in the eye and explain my actions. I should return to the solitude of my palace. At least my guards are content to ignore me.
(Please, show me where the Tidestone lies.)
Prince Falondis: Come with me.
Drowned Magister: Farondis! You traitor! You brought this upon us!
Prince Falondis: I am truly sorry.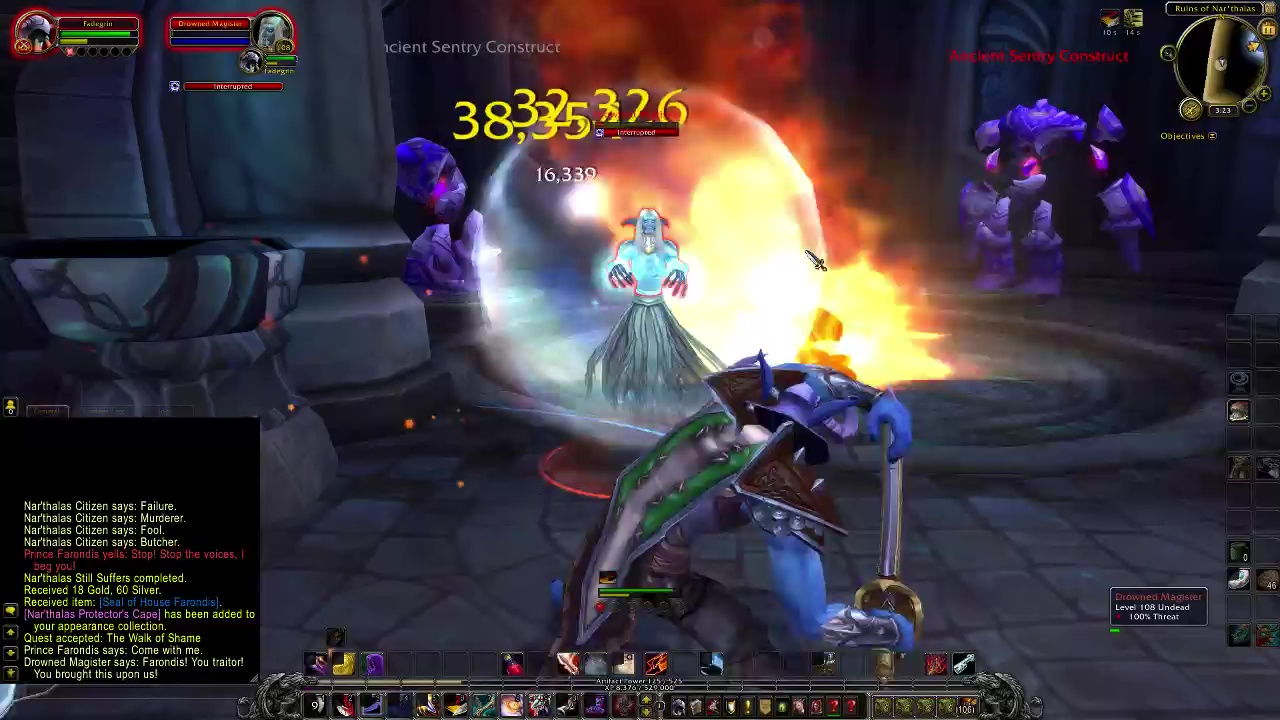 Unbreathing Soul: DIE… FARONDIS…
Prince Falondis: Here, the Nar'thalas Academy. This is where it all happened.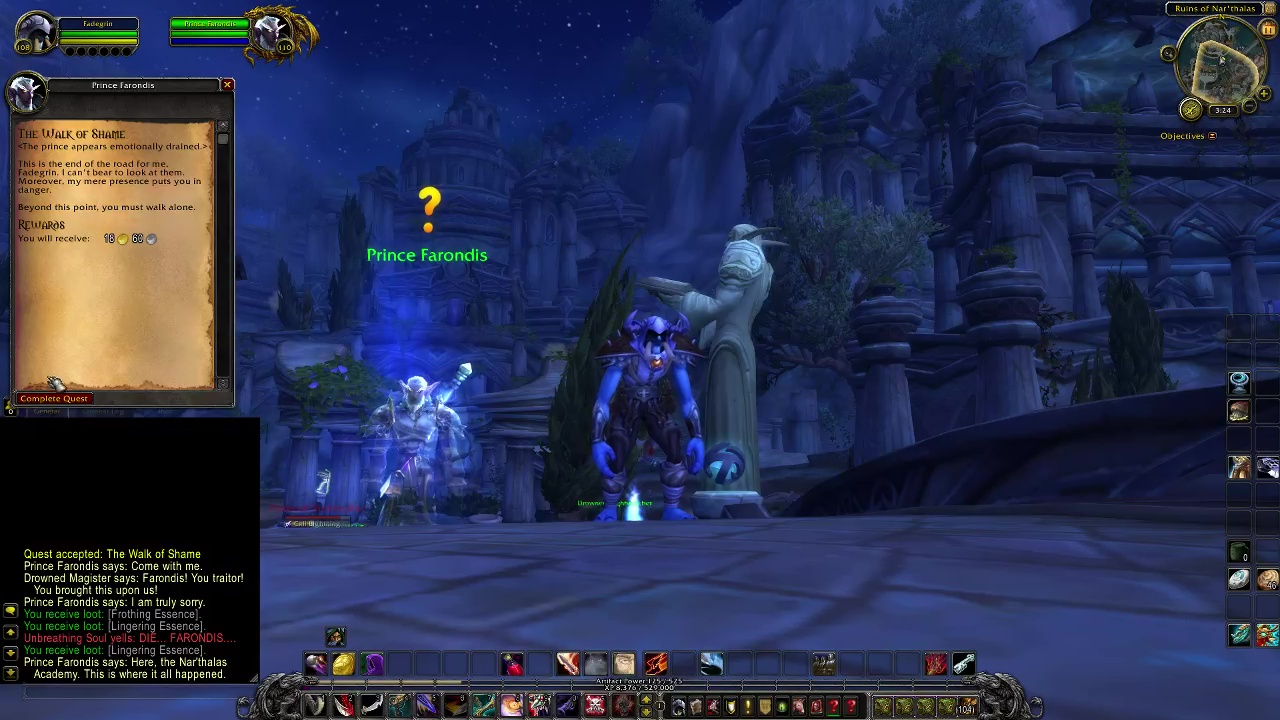 The Walk of Shame