Stellagosa: This many withered threaten to wipe our brood out completely! Quickly, (name)! Crack off a ley crystal and heal any wounded drakes you can find out on the battlefield. I will do what I can to keep these whelplings safe and healthy.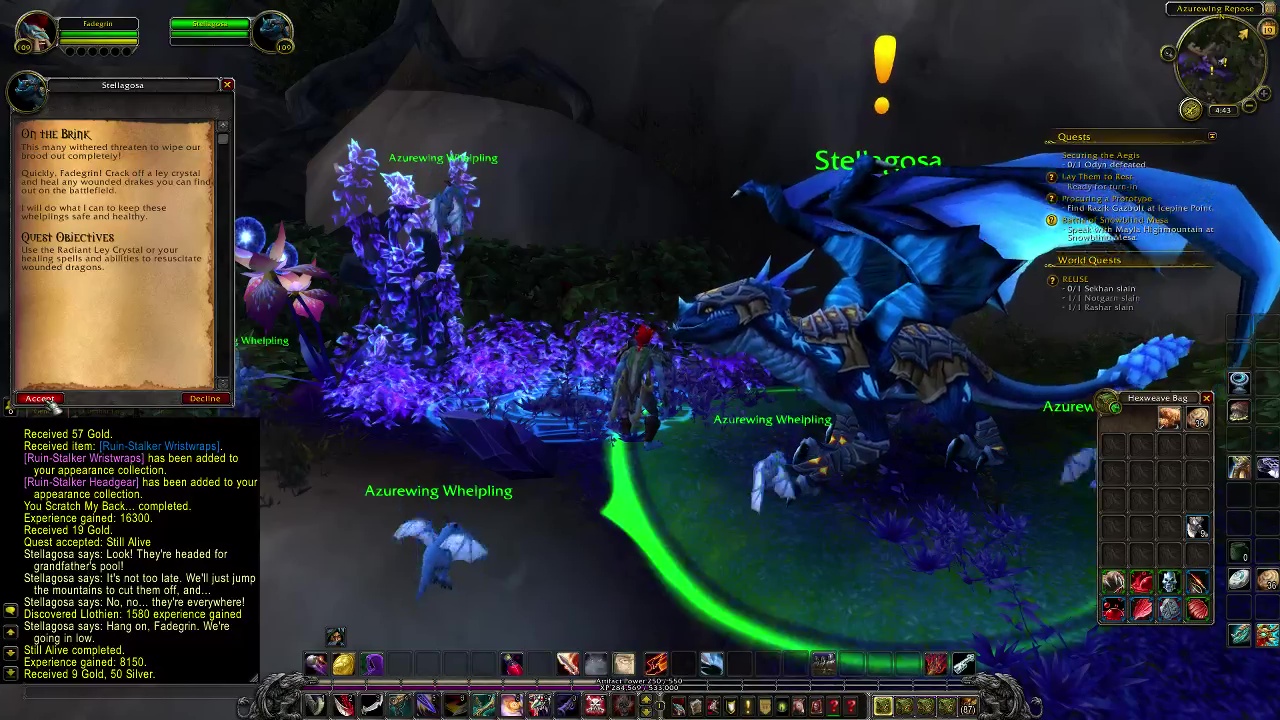 Quest Objectives
Use the Radiant Ley Crystal or your healing spells and abilities to resuscitate wounded dragons.
Progression
Cedonu: As I fell, I saw one of the nightfallen slinking into our caves.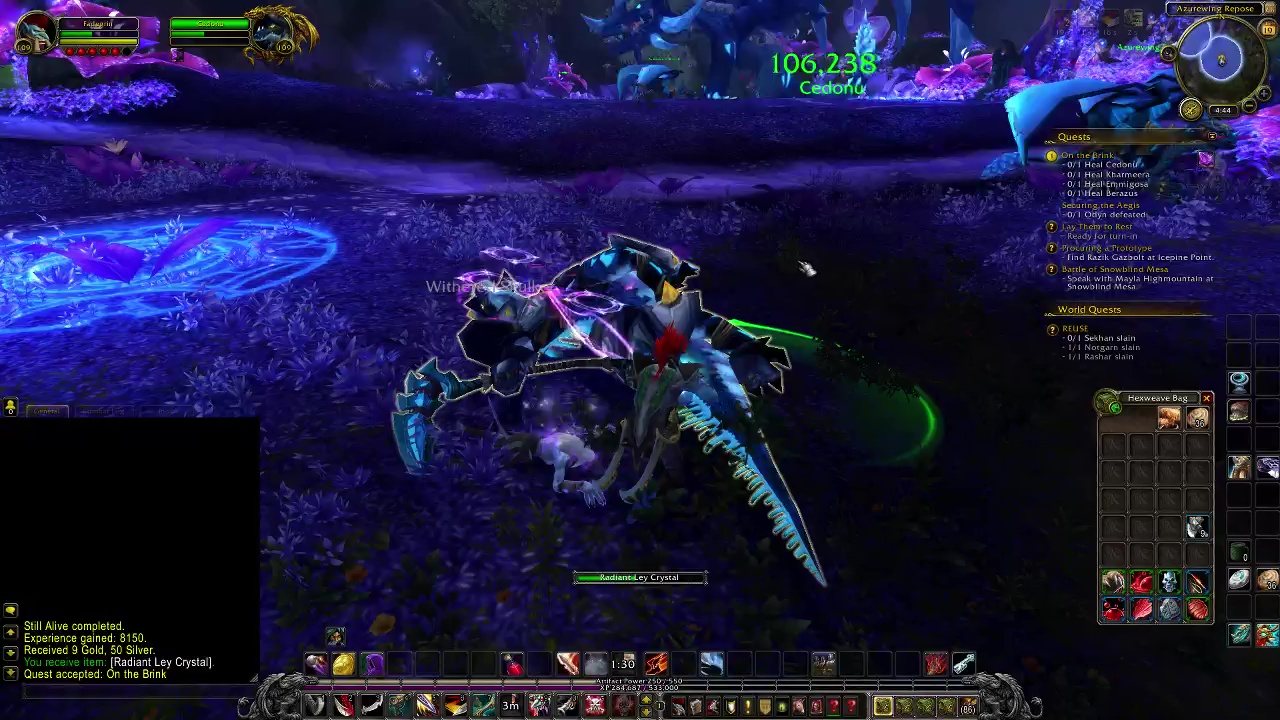 Kharmeera: What did we do to deserve this?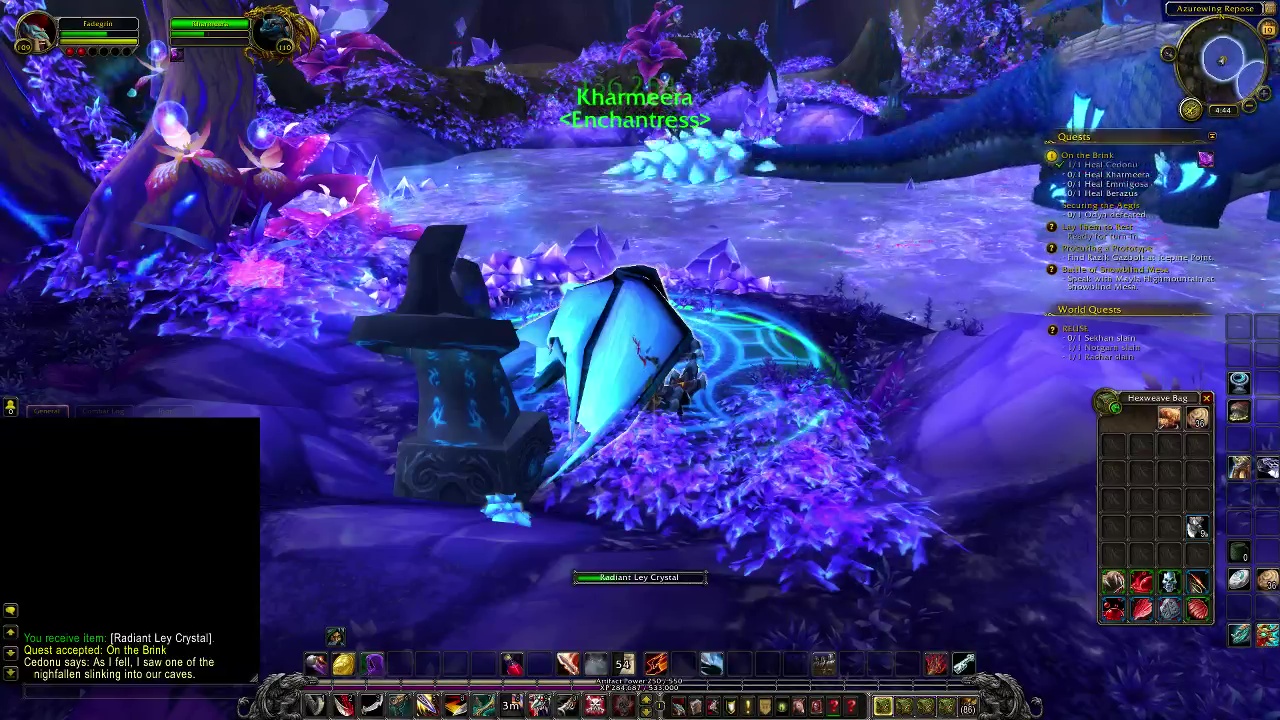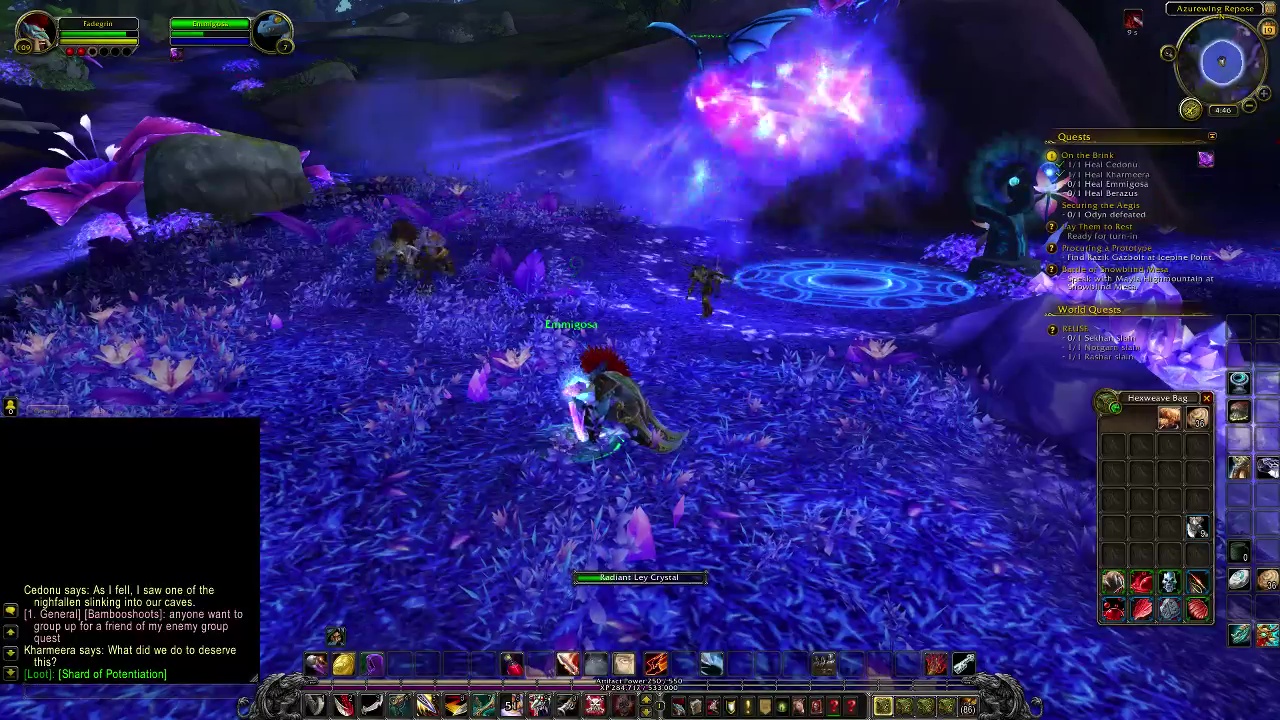 Berazus: Thank you, little (class). Senegos was wise to trust in you.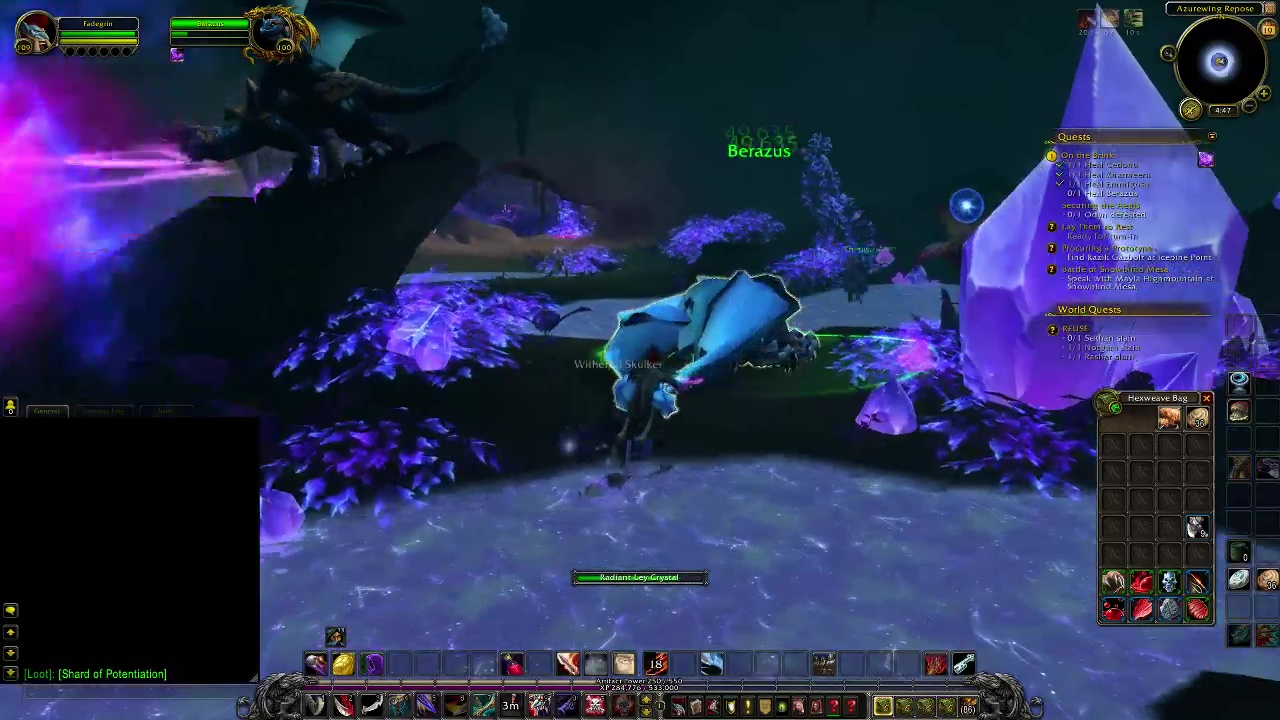 Completion
Stellagosa: Well done. I saw the other drakes take to the skies. And look! You found Emmigosa! It seems she's taken a shine to you, (name). I trust you'll keep her safe for now.
On the Brink