Stellagosa: I fell so quickly, (name). I am not as strong as I once was. We truly do need your help. One of these disgusting creatures ran off with several of the whelplings. I heard him called by name: Runas. I will survive. Home is not far. you still have strength, though. Slay this Runas before he does any more damage to our brood.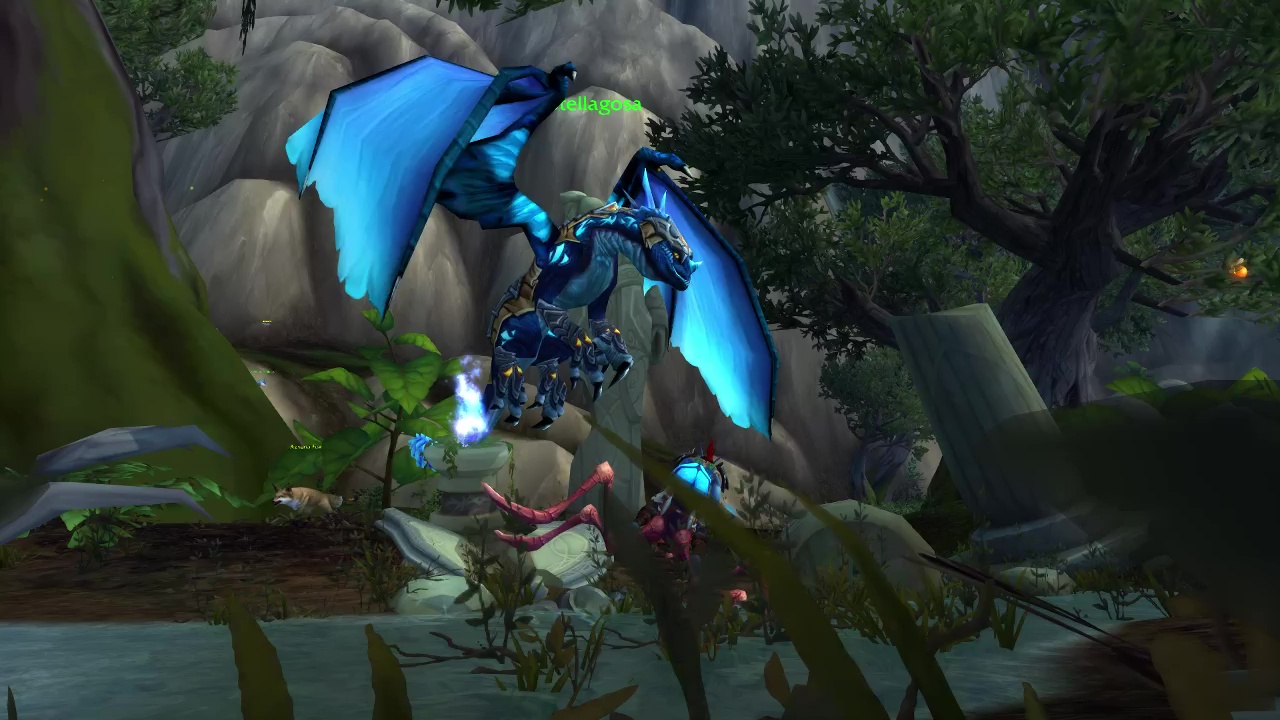 Quest Objectives
Slay Runas the Shamed.
Progression
Stellagosa: I overestimated my strength. All of the dragons – even the Aspects themselves – have been greatly weakened since the fall of Deathwing.
Runas the Shamed: What in blazes are you doing? Don't you know who I am? Wait… what is that you're holding? Quite an impressive weapon, my friend! Very painful to be hit with. You… you are beginning to ANGER ME!! I'LL KILL YOU! I'LL RIP OUT YOUR HEART! I'LL DRINK THE MANA FROM YOUR BROKEN BONES!! I… I… I surrender. Please, my friend, forgive me. I am truly, truly sorry. Feeding on such raw energy… it clouds my judgment. I hope you can see beyond my tattered robes and desperate behavior. I am a monster. Watch. I shall prove it to you. I am not just some mana-addled FREAK, like the rest of those wretches.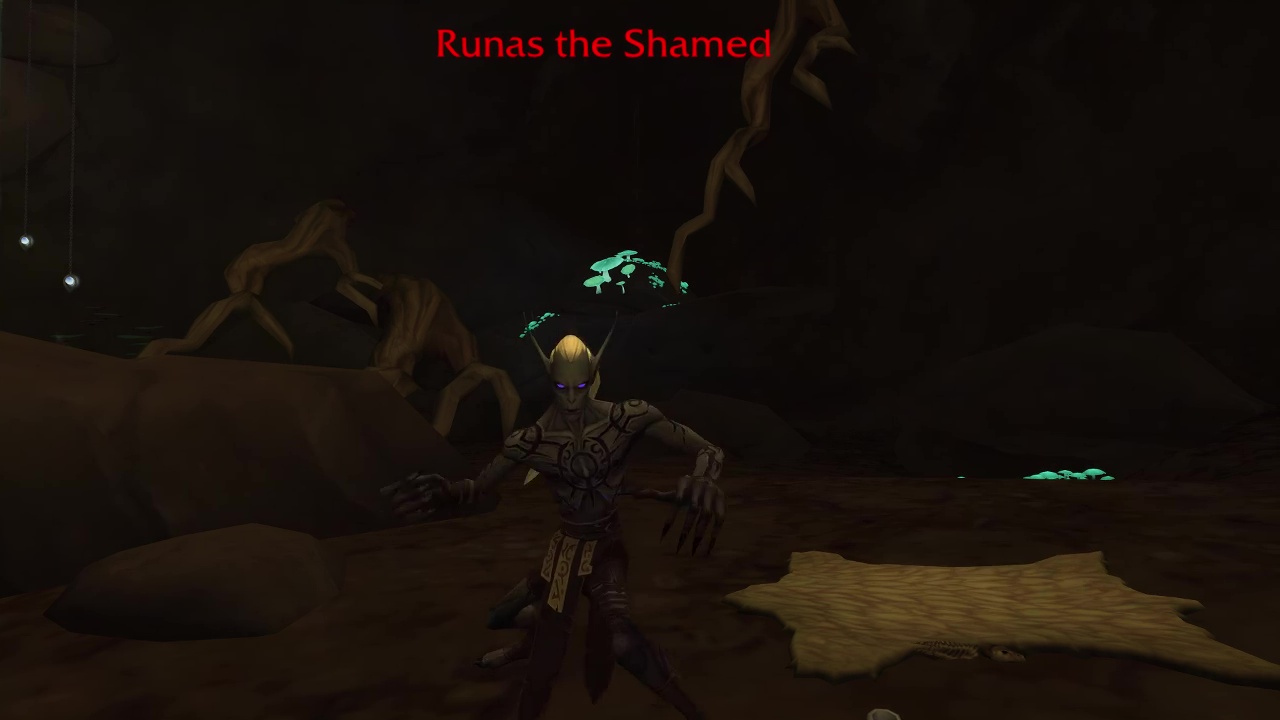 Projection of Senegos: Who is this?
Runas the Shamed: I am called Runas, son of Indarril, formerly of Suramar. Pleased to make your acquaintance.
Projection of Senegos: Nightfallen, I do not trust you and your kind.
Runas the Shamed: I understand, good dragon. My people have earned your distrust. Allow me to make amends.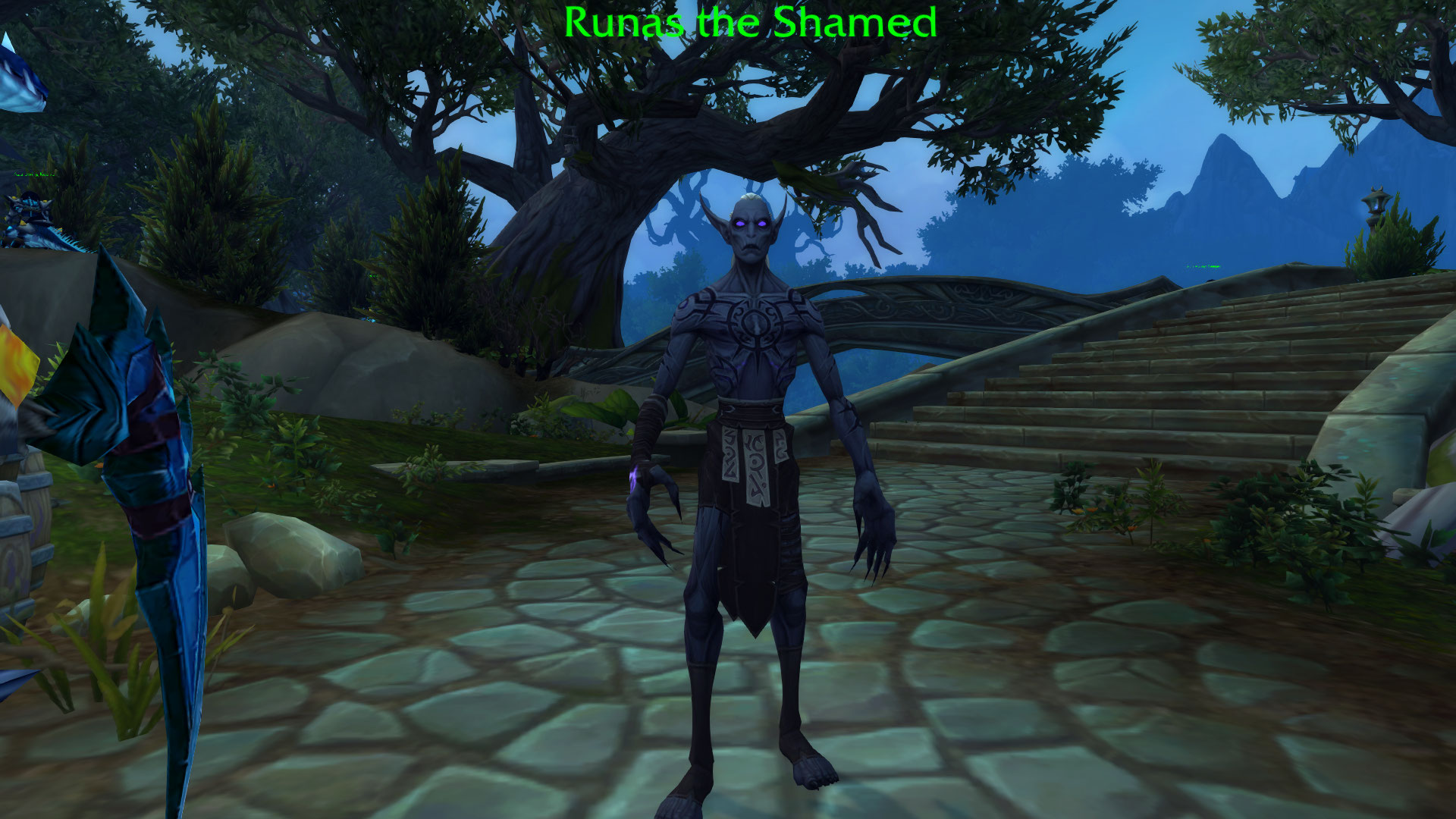 Completion
Projection of Senegos: Keep your distance from that one, (name). Those fallen elves are all teh same. As two-faced as they come.
Runas the Shamed