Magister Garuhod: As you must know, I'm connoisseur of drinks… specifically, arcane-infused spirits. Cocktail mixing is alchemy, and as everyone knows, alchemy is magic. My latest drink must be more exotic than anything I've conjured before. I already have most of what I need. But there are a couple of items left on the list. Notice the herons down in the lagoon? As with many of the creatures on Azsuna, the magic coursing through the island permeates them. Their eggs will do nicely.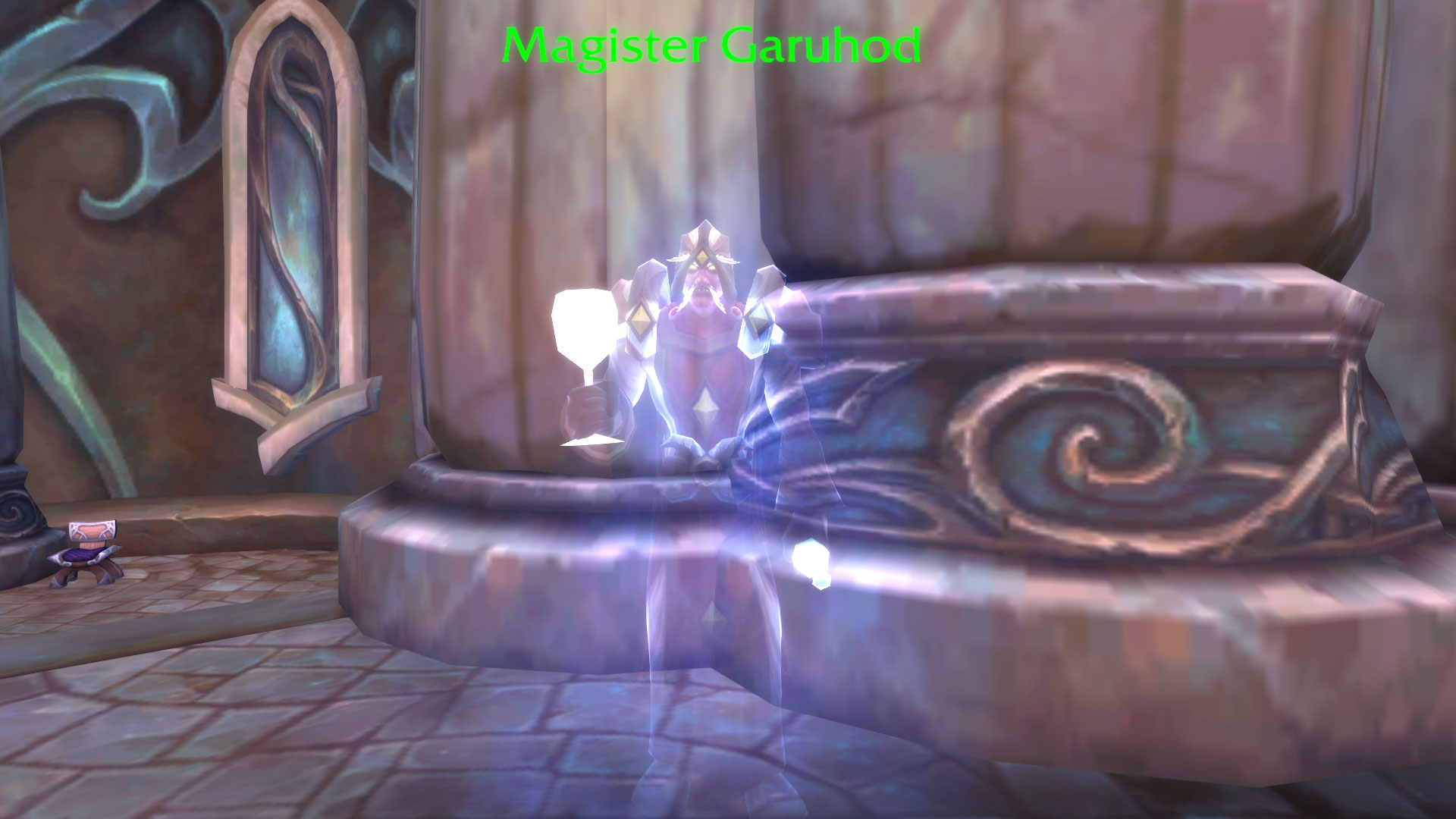 Quest Objectives
Collect 6 Arcane-infused Eggs.
Intermission
Magister Garuhod: Those eggs will provide the perfect balance of texture and arcane power my cocktail needs.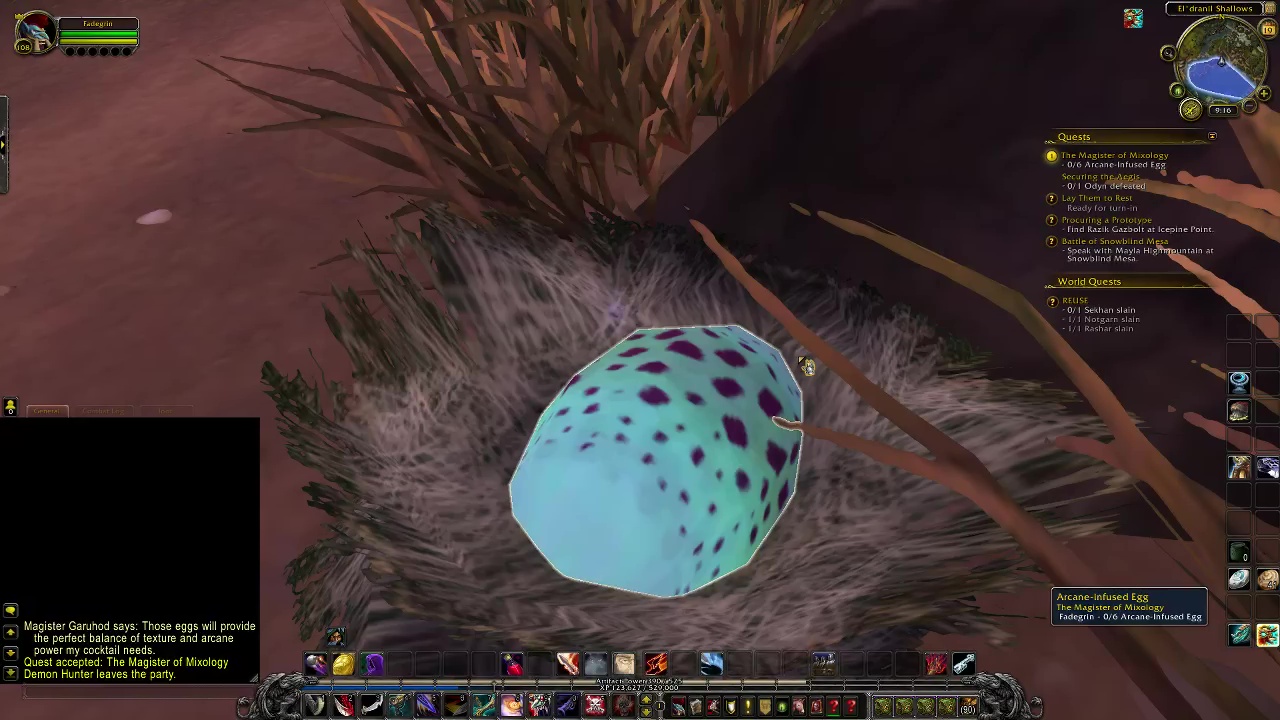 Completion
Magister Garuhod: Are we speaking again because you have my eggs? Capital! A prodigious start. I implore you to create this marvelous mixture for yourself. I want to share the delight of alchemical spirits with the world! You'll need to get more eggs for yourself, though.
The Magister of Mixology