Vanessa VanCleef: Your skills are… impressive. If it matters at all, I would have taken no pleasure in killing you.
Look, I'm no fool – noone in their right mind would willingly choose death. I've yet to see what the others clearly see in you, but hey – At least I know you can fight.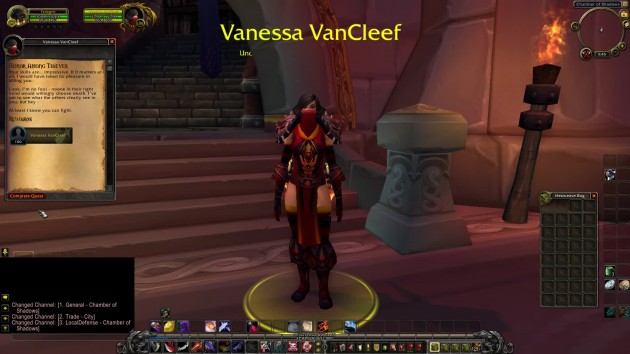 Rewards: Vanessa VanCleef

[Vanessa VanCleef] is now your follower.
Honor Among Thieves completed.
Honor Among Thieves