Garona Halforcen: The Legion boasts demons we've never seen before: I suspect they have worse still they've to unleash.
We must make sure your weapons remain effective against their forces before you embark for the Broken Isles.
Go next door and speak with Marin Noggenfogger, Baron of Gadgetzan – he has a recent acquisition that will do nicely.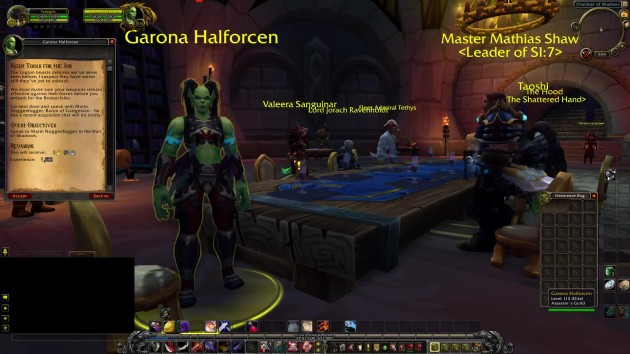 Quest Objectives
Speak to Marin Noggenforgger in the Hall of Shadows.
Intermission
Marin Noggenforgger: Woah, woah, woah. Is that the new Shadow I see walkin' into my vault? Un-freaking-believable!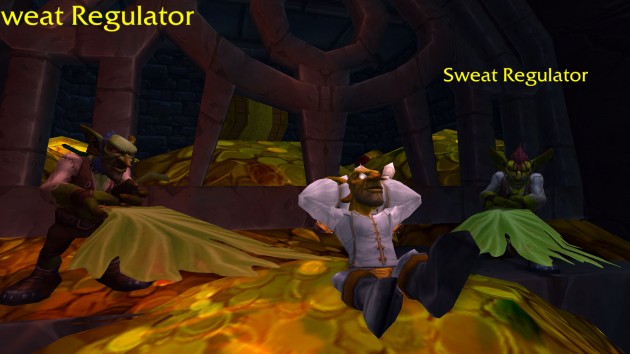 Completion
Marin Noggenfogger: So, what can I do for you today Mr. (name)?
Right Tools for the Job