Garona Halforcen: We've had our eye on you for some time now, (name). Your skills are most impressive.
We are the Uncrowned; the slayers of kings; the downfall of empires; the unseen blades that write the true history of this world.
You have a critical role to play in our plans – if you are willing to pledge yourself to the order.
Details can wait.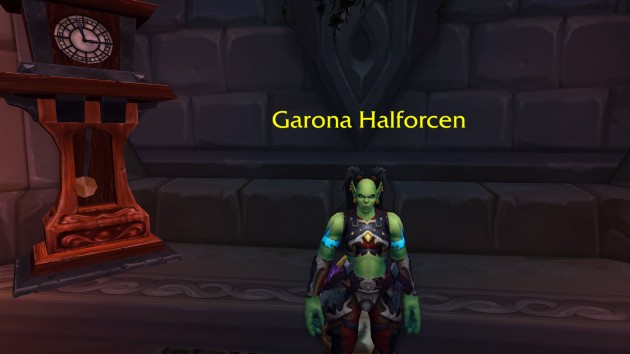 Quest Objectives
Pledge your loyalty to the Uncrowned.

Intermission
Garona Halforcen: Carve our sigil into your palm and pledge your loyalty.
Vanessa VanCleef: Must we do that in here?
Garona Halforcen: Silence. There is little time.
Note: Click the Pledge of Blood icon that appears onscreen.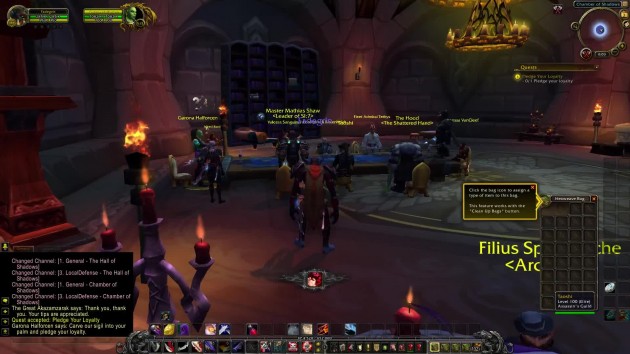 Completion
Garona Halforcen: It seems our faith was well-placed.
Pledge Your Loyalty