Marin Noggenfogger: Forge, eh? Yea, we just got one in yesterday thanks to a sweet little job my boys took care of. She's a real beauty – Archamge Khadgar's very own, gifted to him by the dragon aspects.
Pretty sweet, right?
Anywho, we got it locked up in a secure area just over there. You're free to use her for whatever you want – for a price, of course.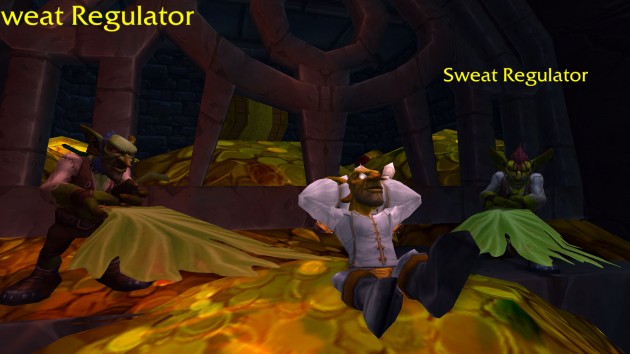 Quest Objectives
Convince Marin Noggenfogger to allow you to use the Crucible of the Aspects, then use it to empower your artifact.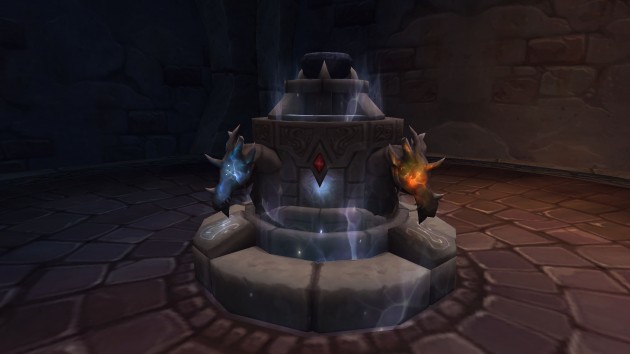 Option 1: Here's 100 gold. Fair?
Option 2: (Hold a weapon to Marin's throat). How's this for business?
Note: Obviously, choose Option 2.
Marin Noggenfogger convinced: 1/1
Marin Noggenfogger: Hey, hey, hey. I don't want no trouble. Go right ahead, geeze.
New Objective: Empower Artifact.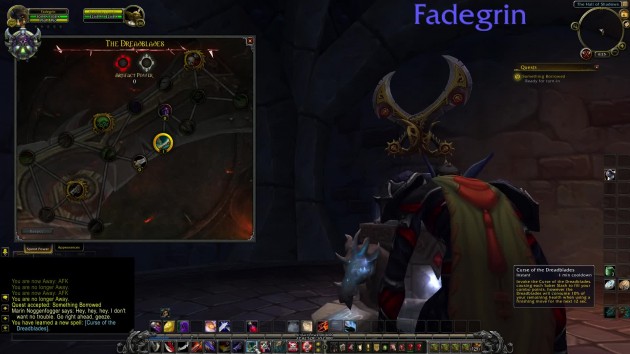 Artifact Empowered: 1/1
You have learned a new spell: [Curse of the Deadblades]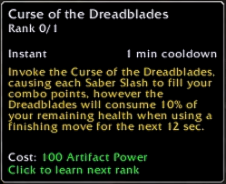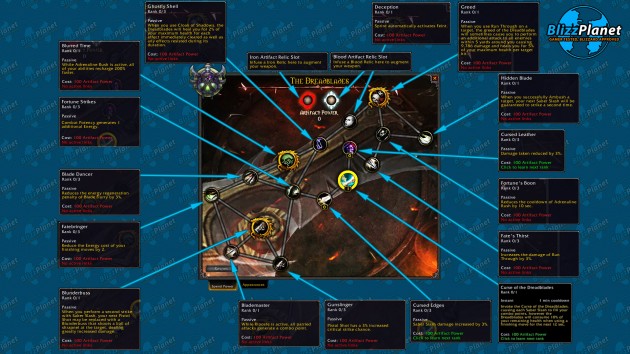 Completion
Marin Noggenfogger: Hey, don't even mention it, pal. I'm here for ya any time you need anything!
Seriously though, don't mention it. Khadgar's people are real worked up about this one.
Something Borrowed