Nikki the Gossip: Word is you're headin' down to the Broken Isles. That true? As soon as news got out about the place, we combed through every book, tome, and paper we could get our hands on. We put together quite the report – you should take a look.
While you're here, this board is where the magic of the Uncrowned happens – you can put a bounty on a king's head, offer a reward for felsilk cloth – just jot down your latest whim and your agents will take care of it.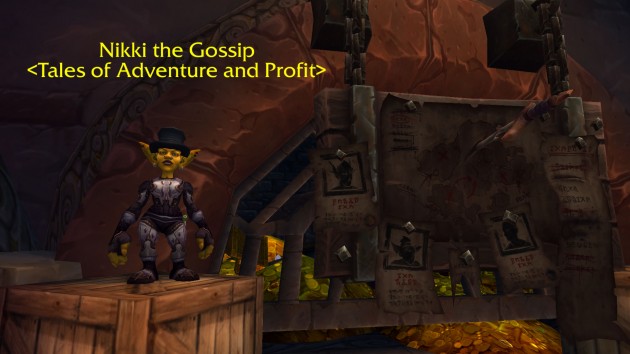 Quest Objectives
Select your first assault point on the Broken Isles.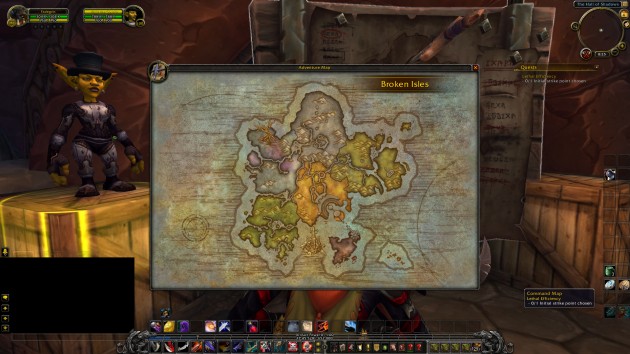 Intermission
Nikki the Gossip: Take your time. Nothing wrong with mulling over a big decision.
Completion
Nikki the Gossip: Great choice! We have tons of intel on that place.
Epilogue
Nikki the Gossip: Watch your back out there! The world sure ain't getting any safer.
Lethal Efficiency